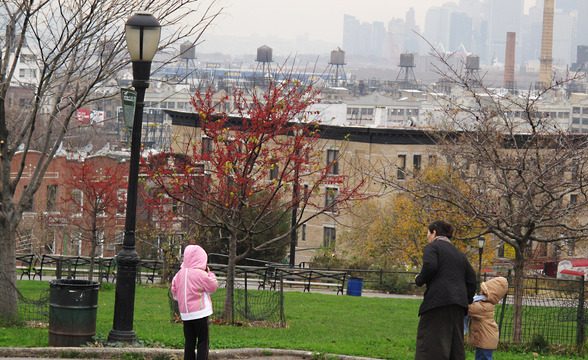 Sunset Park, Brooklyn
Infomation
Sunset Park is an up-and-coming waterfront neighborhood bordering established South Slope to the north. Formerly an industrial area, Sunset Park now features a fine array o both apartment buildings and brownstones. Parking is abundant, and basic amenities are all within walking distance.
Top Votes – Score out of 100
Gentrifying 75
Public Transportation 75
Pet friendly 75
Ethnic 74
Families 69
Lowest – Score out of 100
Dining 56
Safety 50
Nightlife 38
Singles 31
Income 3
Top Reviews from Travel Rentals Neighborhoods
Brooklyn's Gem

This neighborhood has changed so much over the past couple of years. Truly a gem due to low rent and large, beautiful apartments. Sunset park itself is super underrated and the ethnic food is delish!

What's awesome

Manhattan views, awesome food, convenient transportation

Sofya
eclectic place

Sunset Park is a fascinating place to live if only for the sheer diversity. The two largest communities in the neighborhood are Latin American and Chinese, with the Hasidim and hipsters coming in close behind. The mix adds to the charm, and makes Sunset Park a great lesson in multicultural community building. Plus, the variety of restaurants can't be beat (as long as you like at least some variety of Hispanic and Asian cuisine).

Sam B
Interesting neighborhood. On the one hand, my rent is really cheap, and the place isn't too bad. On the other, I have a single building between me and the BQE and a nice view of a Dunkin Donuts and a porno shop. Maybe not the classiest of apartments, but if I want that, Park Slope is just two stops away on the R.Billy S
I have a couple of friends who are sharing an apartment in Sunset Park, and it's definitely a strange place. You can tell that it's in the process of being gentrified, but it's still in the very beginning stages. However, it's a really diverse place, and fairly cheap still as well. I used to be a little sketched out walking to and from the subway to my friends' place at night but now that I've been there a few times, I'm not as weirded out. Still, it's worth it to pay attention, like in any city.Danny L.
nabewise