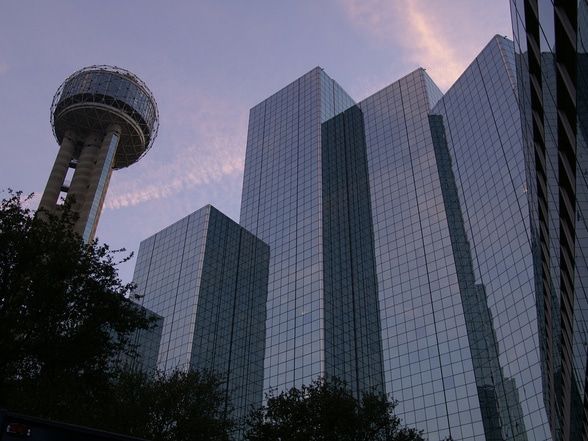 Reunion District
by nabewise
The home of Dallas' iconic (and dandelion-esque) Reunion Tower, this nabe is nestled right in Downtown. A large hotel and convention center and nearby highways ensure this nabe will always be bustling with traffic and visitors. The DART train runs right up under Reunion Tower, making it easy to get to the businesses and shops in the northern portions of the city.
Reunion District Data
Public Transportation

5.7
Lowest Attributes
Reunion District Articles and Reviews
For visitors
The Hyatt and the Reunion Tower are the two landmarks in this area. The Reunion Arena, which was demolished last year, used to hold various sporting events and music concerts. It'd be nice for them to actually do something with the now-empty lot; it might bring some new energy into the mix.
Public transportation here is a lifesaver: with Union Station right around the corner, you won't have to deal with rage-inducing traffic or one-way streets. This is not a residential nabe by any means, but it is a popular destination and close to other visitor-heavy areas like the Convention Center District and City Center District. If you find yourself tired of the hotel scene, try the nearby Farmers Market, which will take your mind off of business and focus it on food instead.
What's awesome
The Hyatt is an incredible place to stay if you are lucky enough, and the Tower offers amazing skyline views
What's not so awesome
Besides what was mentioned above, there's not much reason to come here.
Steve R.
Where To Bring Your Vistors
That big glass dandelion tower you saw as you were coming into the city? That's here. That and hordes of makeup sales people/real estate agents/scientists who are at the Hyatt Regency for a convention.
But not much else. To be fair, the Regency does offer some of the city's nicest dining options, and visiting the observation deck of Reunion Tower is a staple activity of any visit to Dallas.
But Deep Ellum is right down the road. Go there. Party.
Samuel A.