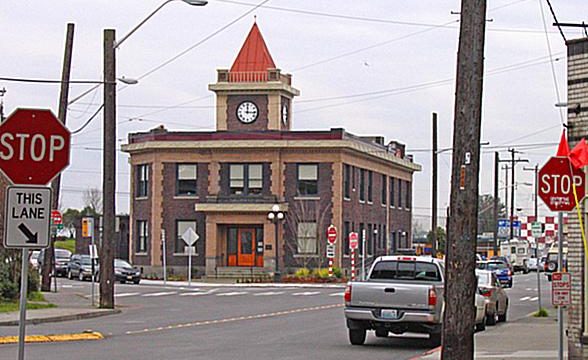 Georgetown
Infomation
Georgetown is unlikely to remain off the beaten path for too much longer–word of its bounties is quickly getting out. Sporting an odd yet sultry mix of industrial blight and new-age renovation, this nabe is now alive with the sounds of live music and excellent bars. Georgetown's relative isolation (it's pretty hard to get to) has created a bohemian culture that is unique in Seattle. Street festivals of all kinds bring the locals out and the Georgetown Music Festival makes them all dance until they can't anymore. Georgetown is one of the last purely Seattle nabes, and it is so much better for it.
Georgetown, Seattle Data : Neighborhoods & Travel – Score out of 100
LOWEST ATTRIBUTES
Clean 50
Quiet 35
Empty nesters 34
Seniors 29
Income 16
Georgetown, Seattle Reviews
Damien P.
Location Location Location

Georgetown is another one of those up and coming celebrity areas of Seattle. With nearby areas like Columbia City, Hillman City, and Beacon Hill, its hard to miss out with whats going on in the area. The buzz surrounding this area is something I can't quite discern, as I've only spent a bit of time here, but I can see the appeal to this neighborhood — especially if you're single. It's easy for college grads to live here: cheap rent, cheap eats, easy commute to work, and little to worry about. The light rail makes it easy to get around too, so owning a car is not a big necessity. Once King County extends the Light Rail further north, up the hill from Downtown, things become even more convenient.

What's awesome

Light Rail
Cheap Rent and tons of Ethnic cuisine to nom down on
Bike-able
Zachary Walker
Bohemia Lives Here

Despite being sandwiched most inconveniently in between I-5 and a superfund listed river, Georgetown has managed to revitalize itself just enough to not become the urban wasteland everyone predicted it would, while still maintaining its very unique identity. It has been said that today Georgetown is the last bastion of blue-collar bohemian art-culture in city that used to be famous for bohemian culture before the dot-com boom and coffee culture raised the land values to astronomical levels and pushed the artists into new lands seeking cheaper rent. It almost seems as if they all landed in here.

Georgetown today is characterized by multitudes of independently run restaurants and shops, most catering to the artistic and hipster youth that have infused this nabe with life once again. A vast number of coffee shops, bars, and restaurants host live music of all sorts and cater to Seattle locals by providing hassle-free places to play and see music. The large number of turn-of-the-century brick warehouses are being converted quickly to gorgeous open floor plan shops and restaurants. This nabe is essentially what Williamsburg was ten years ago: Hipster and artist-centric, but still flying way under the radar. Georgetown is Seattle's best kept bohemian secret, but probably not for long…
Durin G.
Planes, Trains, and Artmobiles

Georgetown has a unique mix of atmosphere and people, creating a drastically different neighborhood from the rest of Seattle. Airplanes fly low overhead through the day, landing at the nearby Boeing field. Trains surround both sides, with a few sidings that run through the heart of the neighborhood. Restaurants, bars, and coffee shops have had a renaissance the last few years, and while only a handful are open at night or family-friendly, the options overall are excellent with a little something for everyone. Retail shops offer a variety of goods and services. Hundreds of artist studios open regularly for events and artwalks, and there are several quality event spaces available for rent.

The new weekly Farmer and Flea Market brings a lot of outsiders to the neighborhood, and boosts local businesses as well. Events like Artopia and the Georgetown Music Festival also give everyone in the city a great reason to come visit in the summer. An active local community helps keep the city from taking too many liberties with the neighborhood – much as they keep trying – while residential and industry have found a generally peaceful coexistence.
nabewise