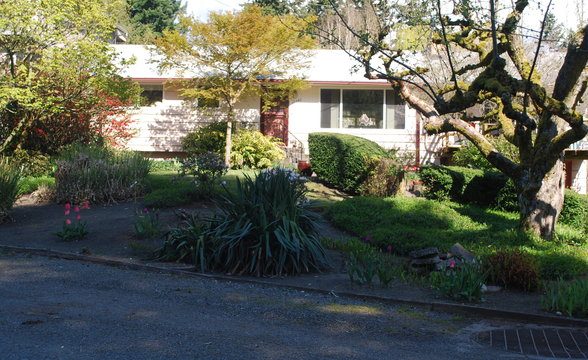 Haller Lake
Infomation
Despite Haller Lake having been annexed to the city of Seattle in 1950, it still lacks infrastructure that many residents who live closer to Downtown don't even know you can do without. Sidewalks are a rarity, and the lake the nabe takes its name from often fills with rain runoff and floods basements in the houses surrounding it. However, the residents of Haller Lake are quick to point out its finer qualities. Large yards and a slower pace of life create happy residents, and easy access to I-5 and Aurora Avenue makes getting to central Seattle a snap. This is an incredibly peaceful nabe and its lake is an excellent spot for recreation and relaxation.
Haller Lake, Seattle Data : Neighborhoods & Travel – Score out of 100
TOP ATTRIBUTES
Quiet 88
Safety 88
Empty nesters 87
Families 82
Seniors 80
LOWEST ATTRIBUTES
Shopping 38
Dining 38
Nightlife 38
Singles 38
Income 13
Haller Lake, Seattle Reviews
No fishing on the Lake, please!
And yet no matter where you go, you'll always see people doing it. Most of the actual Lake has been privatized by homes, which fence off their areas. If you actually want to get to the water, you have to cross about 3 private properties, making you feel a bit like a criminal just for wanting to see the Lake. Disappointing for outsiders, but being able to walk out onto your backyard and have there be a massive lake must be one of the most powerfully awesome feelings in the world. If I ever get enough money to move into one of these houses, I definitely would (better than Bitter Lake too, because Haller Lake has a much better location)
Geoff B.
The lake gives this nabe a dream-like quality that rarely exists within the city limits
I have a small fascination with this nabe, and an unyielding desire to live in it, next to the lake. I love the idea of having a home on the shore of this small lake, waking up in the morning and having my coffee while watching the mist rise. I love the idea of being able to do this, and then still drive less than thirty minutes into central Seattle and have a five star meal and catch a show. The residents of Haller Lake can do this, and more. The lake gives this nabe an air of tranquility that belies its incredibly convenient location.
Bret M.
I want to live here…
Haller Lake is one of those nabes could only exist in Seattle. With unyielding urbanity all around, Haller Lake still manages to exude an air of the pastoral, of something peaceful, of a community in which time travels a bit slower, and no one is ever stressed or rushed. Maybe it's the idyllic lake and the huge amount of flora. Maybe it's because the nabe is just far enough removed from Downtown Seattle to have lost a bit of the chaos. Whatever the case may be, Haller Lake is a gem to be respected, and possibly to be yearned for.
Zachary Walker