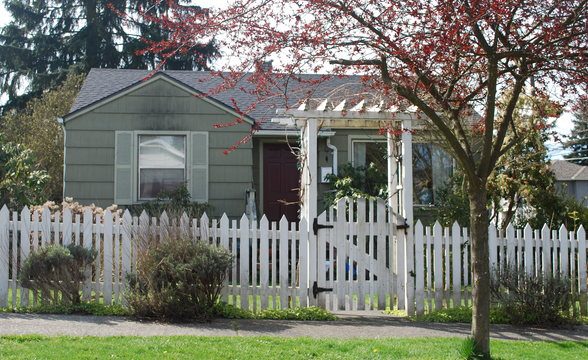 Highland Park
Infomation
Highland Park once catered almost exclusively to employees at Boeing Field and people who worked in the Industrial District. As the focus on industrialism shifted away from manufacturing, Highland Park found itself throwing away its working class roots and reinventing itself as something a bit more multifaceted. Today the nabe is a hodgepodge of bungalows and craftsmen homes interspersed with a few small parks. This is a peaceful nabe and a convenient spot to call home..
Highland Park, Seattle Data : Neighborhoods & Travel – Score out of 100
TOP ATTRIBUTES
Gentrifying 75
Safety 75
Pet friendly 75
Clean 69
Quiet 69
LOWEST ATTRIBUTES
Shopping 38
Dining 38
Nightlife 38
Singles 25
Income 13
Highland Park, Seattle Reviews
Quiet with a strong community
I accidentally brought up the Highland Park Brooklyn page before coming here, thinking to myself "wow has the neighborhood really changed that much?" Highland Park wont really appeal to youngsters or the single types so much as it will someone looking for a nice, safe place to raise a family. The resources in this neighborhood are really just fantastic — open air, parks, nearby grocery stores, little leagues and plenty of schools with transportation to reach them. Commuting is also a popular choice for Highland Park residents too, whether it be just to Downtown or east to the Boeing airfield. Like most of West Seattle, its easy to stay in touch with the community you live in, providing a sense of belonging which you just cant find in the souless city.
What's awesome
great neighbors, easy commute. Plenty of of Highland Park is awesome.
clarence l.
DIVERSIFYING
This once working class nabe has now become ethnically diverse and more mixed income as the industrial side of Seattle has declined. As working class families left the nabe for greener pastures, families of all ethnicities moved in to fill their empty homes. Today Highland Park, part of Delridge is known as peaceful residential nabe with a nice smattering of diversity. There is little to do in realm of dining and nightlife, but The Junction is a quick hop away and excellent mass transit makes getting to the rest of Seattle a breeze.
Aiden C.
PROUD RESIDENTS
This residential nabe is chock full of cute bungalows that date back to the forties and fifties. Rent is on the cheaper side here, likely due to proximity to the Industrial Districtand Boeing Field. Like almost all of West Seattle, there is excellent mass transit access. The Highland Park Action Committee takes neighborhood issues very seriously and encourages residents to participate as much as possible. This nabe has a peaceful vibe to it that is only heightened by the vast amount of gorgeous trees and front yard gardens. It seems the residents take great pride in their nabe.
Sean M.
nabewise