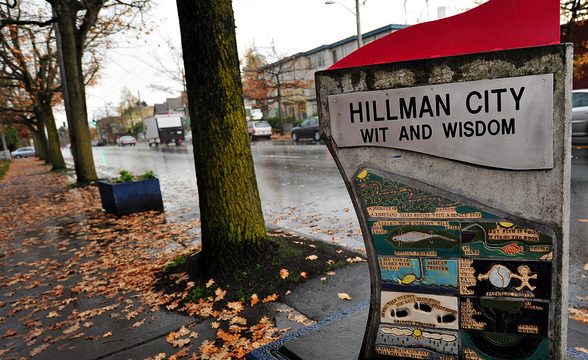 Hillman City
Infomation
Halfway between the Downtown and SeaTac stops where the Light Rail ends, you'll find Hillman City. The Light Rail's recent implementation combined with proximity to Colombia City will have a significant boost in Hillman City's future popularity. Perfect hipster-housing, a cheerful downtown, and great public transportation options could make this nabe your next home.
Hillman City, Seattle Data : Neighborhoods & Travel – Score out of 100
LOWEST ATTRIBUTES
Nightlife 50
Empty nesters 44
Families 42
Seniors 22
Income 10
Hillman City, Seattle Reviews
Light-rail=new wallets
Hillman city needs another couple years of hibernation before it's ready to awaken fully and embrace its spring. This by no means that this nabe is not cool in its own right. It does have a business core, though it's seen better days, and it has a classic collection of old Seattle homes. A fair amount of these are somewhat in disarray, just asking for some kind soul to reinvigorate them. The addition of nearby light-rail access will inevitably bring whole lots of new eyes and wallets into the nabe, forever altering its course.
Sean M.
Ethnically diverse nabe
One of the less reputable nabes in Rainier Valley, Hillman city flies somewhat under the radar. In the heart the two mainstreets Rainier and Orcas intersect. As part of the Rainier Valley niche, be weary of people calling places like this 'diverse' or 'ethnic'. Many would call the Rainier Valley one of the most dangerous areas of Seattle, although actual numbers of crime in the Central District or northern nabes may conflict with such an opinion. The recent implementation of the Light Rail gives access to many of the southern areas of Seattle, while drawing a fair share of gentrifiers.
Other areas of interest include: the Orca Garden, Rainier Medical Center, Four Paws Veterinary Center and a great Taqueria somewhat on the boarder of Hillman City nearMLK
Christopher M.
nabewise