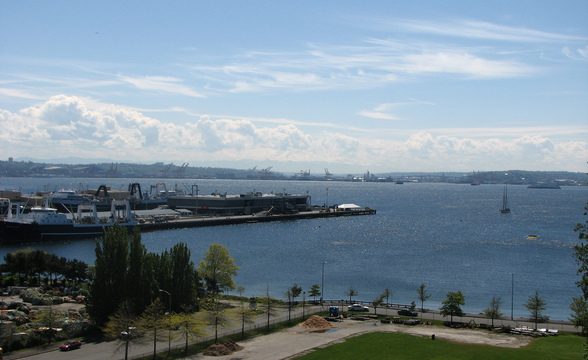 Interbay
Infomation
Interbay is a largely industrial nabe, most of which is occupied by a rail yard and an industrial marina. Sandwiched between the residential areas of Queen Anne Hill and Magnolia, Interbay has little housing of its own, but is home to five excellent examples of late 19th century residences that have garnered city landmark status. There is a very small shopping and dining area on West Dravus Street that mostly serves rail yard employees. A golf course and a bike and pedestrian path that winds through the pier facilities provide opportunities for recreation.
Interbay, Seattle Data : Neighborhoods & Travel – Score out of 100
TOP ATTRIBUTES
Gritty 93
Blue Collar 67
Green space 58
Safety 58
Parking 50
LOWEST ATTRIBUTES
Public Transportation 38
Community 38
Families 33
Singles 33
Seniors 32
Interbay, Seattle Reviews
The real industrial heart of Seattle
While the industrial district continues to succumb to gentrification and shock the arts… Interbay remains manly and strong and pretty damn industrial. I like that, though I wouldn't want to live within a stones throw of it… trains can be freaking noisy. And there are lots of trains. Interestingly, there are five protected homes in this nabe, that are ancient for Seattle and quite beuatiful. The conflict between these homes and all of the industrial wasteland stuff is really interesting and I find it super beautiful.
Aiden C.
fruit trees bees and choo choo trains
Ok, so if you're a 4 year old who'd love nothing more than to live thomas the tank engine's backyard, bah bah! Interbay in the place for you. I have this weirdly large level of respect for Interbay—I think a lot of places today are described as "industrial" but that really just means industry used to be there and now there, I dunno, like steel condos there or something. Interbay's industry is still alive and I think it's kinda cool to see all that metal against Seattle's uber-natural surrounding.
Interbay also has this kickass community garden that you should check out if you're ever here—fruit trees and bees and things
Avery K.