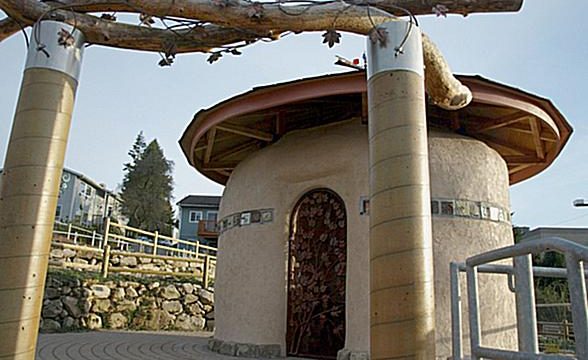 Maple Leaf
Infomation
Located in northern Seattle, Maple Leaf is perfect for those looking to buy a home and settle down. Featuring a number of schools, kid-friendly parks, and down-home businesses, Maple Leaf is a warm and inviting community. While visiting, you will undoubtedly notice the giant blue water tower adorned with maple leaves, but you may miss the flock of feral parrots that hang around, so keep an eye out. Neither zany nor dull, Maple Leaf has a relaxed and graceful quality, and is quite simply a nice place to live.
Maple Leaf, Seattle Data : Neighborhoods & Travel – Score out of 100
LOWEST ATTRIBUTES
Seniors 66
Shopping 56
Singles 47
Nightlife 47
Income 23
Maple Leaf, Seattle Reviews
Curt B.
Residential, Centrally Located, Potentially Boring, Scenic

Maple Leaf is a mostly residential neighborhood, resting ~4 mi. to the north of downtown. Picture Seattle as having, essentially, two parts: the north and the south. The Lake Washington Ship Canal, which connects the lake and the Puget Sound, is the symbolic divide. OK. So I live on the border of Maple Leaf/Roosevelt. Neither neighborhood is very populated or made a destination. In the larger scope of Seattle hood lingo, the general area is generally referred to as "Northgate", technically the cities first and most famous shopping mall, also north Seattle's ORCA bus hub, and geographically the center spot of north Seattle. Either that or "That area between U District and Northgate." Maple Leaf and Roosevelt iare green and scenic, like most surrounding neighborhoods. The blue-black towers of the city skyline are visible beyond hills of trees from most parts of the neighborhood giving it sort of post-urban, pre-suburban vibe. You are both close to and out of the city (remember, Seattle is a neighborhood city). A 20 minute walk south will bring you through Roosevelt, growing increasingly dirtier and younger, to the University District, probably the "coolest" (see: most diverse, cultural) neighborhood of north Seattle. An even shorter walk west takes you to Greenlake, the largest lake in the city, one of the busiest parks, and now, with professional-targeted condos replacing old houses, one of the most "yuppy" neighborhoods in the city. Though the beauty and serenity of the area is not to be underestimated; another reason Maple Leaf is nice. But know what you are looking for. Just visiting Seattle? Nothing to see in Maple Leaf. Like to drink and party? Not the spot really, go south. Settling down, maybe having a kid? Maple Leaf is quiet, safe, and on average, middle class, you can live here for a reasonable price but home owning around here will cost you a lot. Working nearby or downtown? Maple Leaf borders the I-5 expressway and I mentioned Northgate? From Maple Leaf you are walking distance from the mall and the ORCA hub. Roosevelt Way, running north-south, is one of the best streets in northeast Seattle and home to Maple Leaf's Cloud City Coffee. That's a co-sign. I love those dudes coffee. But I digress; Maple Leaf is a cool place. It's best for families and those seeking a not quite urban vibe. It does not have a strong identity as do bigger neighborhoods, so that seems both good and bad depending on your perspective. Great places surround it. Check out all the north end neighborhoods. There is a place for all. North end all day.

What's awesome

Cloud City Coffee
Reckless Video
Bus Routes
"Walkability"

What's not so awesome

Freeway noise
No "scene," could be boring if young, energetic
Tyler M.
Maple Leaf – On Sale Now!

Four years ago I was still in college and needed a place to live. The University Districtwas a little too hyperbolic, and Shoreline was a little too far away. Being the Geek that I am, the convenience of Maple Leaf soon won me over.

The Maple Leaf neighborhood includes Northgate Mall. I myself live five blocks from it, which means I can easily run over to Gamestop at midnight when the next Halo Game comes out or Macy's for a new outfit on Friday night. I-5 and the I-5 Express Lanes are easily accessible along with the Northgate Metro Park and Ride. A straight shot south on Roosevelt Way and I'm in the university district, north and I'm in Shoreline.

After my time here, four years strong, I found that not everything has been covered in pavement. For a commerce driven hill and valley tucked in between I-5 and Lake City there are actually quite a few natural areas with small trails. Look hard enough in these areas and you will see hummingbirds in the tress and beavers in Thornton Creek. These are really great places to read a book or get some shade in late July.

Northgate Mall (the first "Mall" in the US) and the newly completed Thornton Place (aLEED Silver Development) offer tons of shopping and restaurant options. You can't go wrong watching an IMAX movie and grabbing a Five Guys burger afterward or drinks at the newly opened RAM or Macaroni Grill. With Best Buy and Target across the street and you really have a geek paradise. Definitely a destination area, but if you're always up here shopping anyways, why not just live here?

Want to shop some place more unique? Just a ten minute drive down Roosevelt Way will lead you straight to Whole Foods, Trader Joe's and Scarecrow Video, one of the largest independent video stores in the country. If Scarecrow is too busy on two for one day why not just take a stroll to Maple Leafs miniature "Business District" and go to Reckless Video, for a more intimate touch. They'll totally help you find a Blu-Ray of "that one movie, with that one guy" and DVD rentals on Tuesdays are only $2. They're right next door to an independently owned and operated, co-op hardware store with employees that will actually help you!

Although the northwestern part of Maple Leaf's traffic is at the mercy of whatever sale is happening at the mall, the city has done quite a few things to keep shoppers off of the smaller, wooded, local streets. Many streets close to the mall allow traffic to enter from only the western direction, while other streets allow only eastern bound traffic. This keeps mall shoppers on the main streets, so the neighborhood stays quieter.

As Maple leaf used to be considered the suburbs many side streets lack sidewalks, which is disappointing. However, as this area becomes more and more popular I'm sure we'll see them. The newly completed library and community center are all part of the city's current plan to help develop the area. Construction has already started on a large new park behind the NGN building and an update to Maple Leaf Park and its playfields. The Link Light rail will be arriving in 2016 for even more commuting options. Maple Leaf is already a good deal and is poised to become a real powerhouse of a neighborhood
Sid W.
New resident, and loving it.

As new residents to Maple Leaf, my wife, daughter and I are very happy so far. We've been spending long weekends cleaning up and painting our new house, and almost every neighbor stops by to say hello and introduce themselves. There are lots of families with young children and a great vibe of support for the local small businesses. Transportation options to downtown Seattle are great with the Northgate transit center nearby, and the multitude of busses that travel up and down Roosevelt Ave. Housing is very affordable for being this close in to the main city. The only downside, is that Maple leaf borders I-5, so there is some highway noise off in the distance, but is not bothersome from our house.
Jeremey Johnson
Maple Leaf is a large neighborhood atop of the hill East of Green Lake. It is reported to be the second highest point in Seattle which allows numerous residents to have views in all directions of the mountains and the downtown skyline. Residents that live and work in the neighborhood often comment on the fact that they rarely have to leave the neighborhood to sustain their everyday daily lives.
nabewise