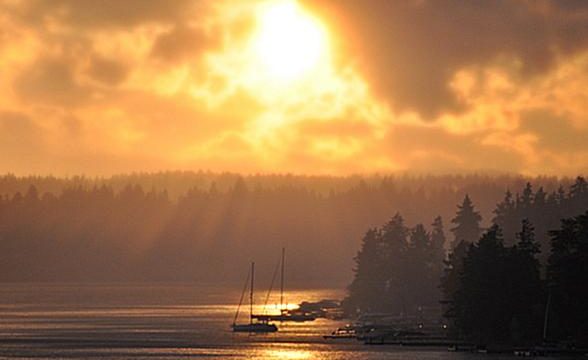 Downtown Kirkland
Infomation
Downtown Kirkland pretty much feels as if you somehow teleported yourself to a SoCal beach town, replete with a coastal park and beach, and funky shops. A plethora of restaurants will tingle your taste buds and Marina Park provides a perfect beach for swimming in Lake Washington when summer is at its best. Luxury condos line Downtown Kirkland's waterfront; residents spend their days shopping at Park Place Center and their nights taking in some culture at the Kirkland Performance Center. Downtown is the center of attention in the Kirkland area, and it is a wonderful place to plant your feet for a long stay.
Downtown Kirkland , WA Data : Neighborhoods & Travel – Score out of 100
TOP ATTRIBUTES
Singles 100
Nightlife 75
Income 71
Dining 65
Empty nesters 54
LOWEST ATTRIBUTES
Income 71
Dining 65
Empty nesters 54
Families 38
Seniors 23
Downtown Kirkland, WA Reviews
Steve R.
What I love about Kirkland

We moved to Kirkland about 11 years ago from Atlanta. What some people don't know is that Kirkland boasts the most public land (think parks) on Lake Washington over any other city bordering the lake—and a big reason why we chose to live here.

Kirkland has several distinct neighborhoods characterized by their location to the waterfront, views of the water, or location/proximity to downtown Kirkland.

DowntownKirkland is a small but hip downtown with plenty of bars, restaurants, specialty retailers, galleries, and of course—coffee houses. Kirkland has three marinas along the lake and the city is quite a water sports playground all year long (boating, kayaking, wind surfing, jet skis, and swimming). That said, in the summerKirkland is usually packed along the waterfront from the parks to the boat parties in Juanita Bay. While downtown Kirkland has a ton to offer it's still small and has good character—it has good nightlife for all ages.

We also love Kirkland because it's safe, very community oriented, and has great schools too. A special shout out to our fantastic police force!

Since we have lived here we have seen numerous summer cottages being torn down and larger (expensive) homes have replace them. The town is always evolving and reminds me of a smaller version of La Jolla, CA.
Julie K.
A Little Piece of So Cal Beach Town in Washington?!

Having lived in L.A. and wiled my weekends away in Santa Monica, Venice, and Malibu, I'd say Kirkland is a little piece of lakefront Seattle suburb that will remind you of those sun-kissed beach towns of So Cal fame.

Well, minus the sun-kissed factor. This IS a Seattle nabe after all.

With its little "main street" vibe, Kirkland also has beautiful water views, cute store fronts, coffee shops including Zoka and Caffe Ladro, and plenty of dining options. Whether you're craving Thai, seafood, Mexican, or Greek/Mediterranean, you'll be able to find a decent offering within a few blocks of each other.

I've tried several places and recommend the following: Thin Pan for Thai, George's for amazing Greek-influenced breakfast or lunch, and The Slip for one of the most heavenly mojitos this side of…well…any side.

Plus, if you walk along Lake Washington Blvd past the downtown area and out along the waterfront just long enough, you'll find BeachHouse Bar + Grill, a little gem of a place with a delicious brunch menu.

Of course, you could always drive down the Blvd because there's plenty of street parking running the entire stretch, but if there's a smidge of sun and warmth, I'd definitely walk.

The sojourn on foot will be well worth the effort.
Francesco N.
Nestled between Seattle and Redmond

One of my favorite things about Kirkland is it's wide selection of parks and other outdoorsy types of activities. When we get anything resembling nice weather, the first thing I do is head to one of the great parks on the Lake. Those locations are always full of parents and their kids, but it's very relaxed and always a great time. This area has historically grown by annexation, and will soon be expanding again. What they really need to annex is more parks. You can never go wrong with more beautiful areas to hang out!