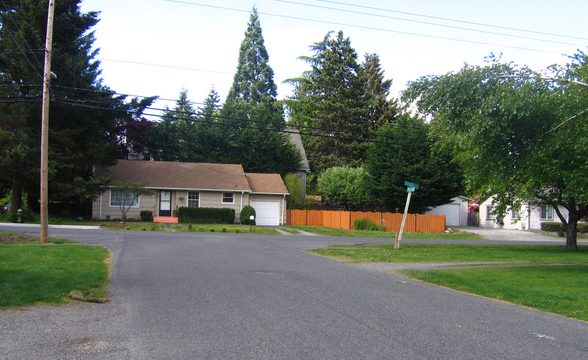 Pinehurst
Infomation
We're all looking for two things in life: a little happiness and a state-of-the-art drainage system. Well, Pinehurst has got you covered with its relaxed community living and the Pinehurst Green Grid–a recently completed natural drainage system (oh that's right, you can leave those boots at home). Situated in the Northgate area of Seattle, Pinehurst has two local parks–the Pinehurst Playfield and Pinehurst Pocket Park. Who likes alliteration? Pinehurst!
Pinehurst, Seattle Data : Neighborhoods & Travel – Score out of 100
LOWEST ATTRIBUTES
Green space 63
Shopping 63
Seniors 61
Nightlife 55
Income 16
Pinehurst, Seattle Reviews
Quite nice, and well endowed
This chilled-out nabe has it all: great bungalows, decent parks, the Northgate mall, bars, restaurants, you name it. It's rare to find a nabe that is this far out with so much awesome rolled into it. It doesn't have the charm of the more central nabes, most of the commercial stuff is in non-descript strip malls, or Northgate Mall, but that doesn't mean the restaurants and such are not excellent. For the most part, they are all quite good, and there is an excellent selection to choose from.
This is a great nabe to move into if you have a young family, or no kids, and want to be close to central Seattle, but still far enough removed to get a bit of the suburban lifestyle.
Sean M.
Forward thinking and well rounded
Pinehurst, for being a bit on the out-there side, is an exceptionally well rounded nabe. Not just residential, and not just commercial, this nabe has a decent selection of restaurants, bars, and other shopping options while still providing ample housing, most of which is comprised of bungalows and not apartments. This is a pretty dense nabe though, yards are small, and so are the houses, and there are lots of them. The community is strongly centered, and residents are encouraged to voice their opinions and participate as much as possible. This, combined with the nabe's progressive attitude towards basically everything makes Pinehurst a model urban nabe.
Shannon T.
nabewise