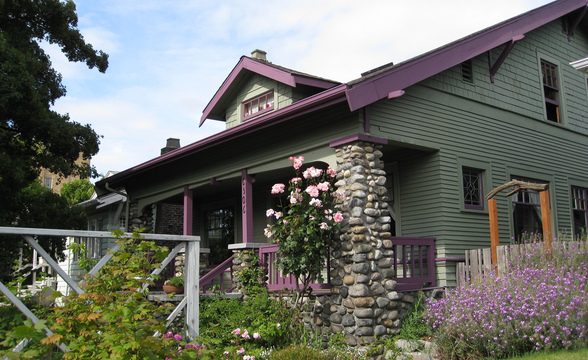 Ravenna
Infomation
Named after Ravenna, Italy, this northeastern Seattle neighborhood is nestled just north of the busy University district. With its tree-lined winding roads, Ravenna is a charming community with a number of schools, parks, and little clusters of businesses. Stretching over 50 acres, the combined Ravenna-Cowen park system features extensive bike trails, and beautiful, towering trees. And if it's around Christmas, head down to NE Park Road, for some of the city's most elaborate Christmas displays.
Data : Neighborhoods & Travel – Score out of 100
LOWEST ATTRIBUTES
Seniors 65
Nightlife 50
Shopping 44
Singles 42
Income 32
Reviews
Enjoyable Place to Live
It's a great place for families, or anyone who wants to be close to The U-Dist, Greenlake, or I-5, without the crowds and riffraff.
Bus service to downtown is great.
Decent bars (by Seattle standards) along 65th between 25th and I-5. Good for a leisurely drink or two, but you gotta leave the hood for a big night out.
There is nothing trendy about the place, but it's certainly not corporate, suburban, or sterile feeling.
Sam F.
But don't take MY word for it…
So you wanna start a family. And you need:
sidewalks
good schools
parks
a community center
parking strips to grow veg in
a modestly-sized house with room for chickens in the yard
But you also want a life:
mini downtown area with restaurants, drinks
a bookstore to browse
close to I-5
And if it's not in the neighborhood itself, it's nearby:
p-patch
farmers' markets
library
the Mall and the Urban Shopping Experience
grocery stores galore
But what we could use is:
a bowling alley
Mexican food
more street parking/fewer cars
Rebecca N.
nabewise