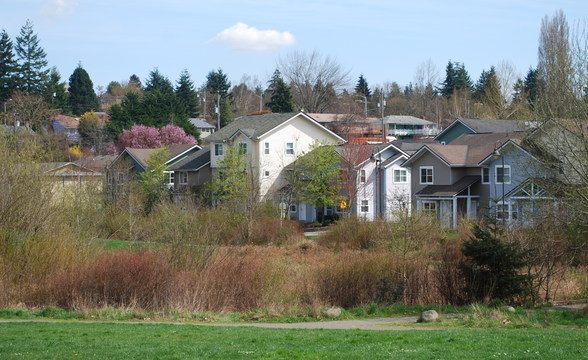 Roxhill
Infomation
Roxhill is a well-rounded nabe, complete withWestwood Village shopping center and some truly excellent parks. Surprising for its distance fromDowntown Seattle, Roxhill is dense, filled to the breaking point with mid-century bungalows rubbing elbows with one another. Bus access is acceptably convenient, if not stunning, but there are lines that will take you straight to Downtown in a decent amount of time. Roxhill undeniably has an out-of-the-way vibe that makes it feel more secluded from the rest of Seattle than it is, which makes for a tight-knit community that residents are proud to call home
Roxhill, Seattle Data : Neighborhoods & Travel – Score out of 100
LOWEST ATTRIBUTES
Shopping 65
Dining 60
Singles 55
Nightlife 25
Income 12
Roxhill, Seattle Reviews
Roxhill needs more love.
Parents are going to adore Roxhill. People cant seem to get enough of Roxhill Elementary school, where the principal has fought tooth and nail for the students. Recently awarded. Roxhill, after raking in about $ 1,000 last year is on its way to fill up its pockets again for things like audio-learning tools and money for field trips.
In terms of shopping, Westwood Village provides any home need or luxury item. If brand names aren't exactly your name, check out White Center to the east, whose main streets are dotted with charming mom and pop shops.
Getting around in West Seattle isn't to difficult either, however if you plan on traveling much farther, like to Downtown or farther north, a car would definitely be recommended. If that's not an option, start looking up prices for an ORCA card.
Tim G.
West Seattle's Underdog
Though it gets none of the glory, Roxhill has everything that's wonderful about West Seattle: plenty of parks, great schools, and excellent shopping options (WestwoodVillage is the bomb). Lincoln Park (and the exceptional Coleman Pool) are so nearby, and the rest of West Seattle is really easily accessible by bus. Roxhill is perfect for those of us who like living just outside of the action, but want to be able to get into the middle of things really easily.
I would imagine Roxhill would be especially desirable for families and empty nesters; most of the residential options are small homes and ramblers with big yards. Plus, with West Seattle elementary, Denny Middle School, and Chief Sealth high all right there, and the parks all around, it would be a fun place for kids.
Though Roxhill isn't the most beautiful area of West Seattle, it's by no means unattractive, and it's quietness and residential, away-from-everything feel are quite nice if you're into that. Overall, Roxhill rocks; and it's only going to keep improving as time goes on.
Rob S.
Affordable West Seattle
We might be on the "wrong" side of 35th Avenue, but we're the affordable side and we have a great view of Mt. Rainier. The nearby public schools are getting remodeled and we're getting a fantastic private elementary school next year. Roxhill benefits from being close to EVERYTHING with ample bus service. We have a nearby mall, a Home Depot, and even a farmers market with fresh fruits and vegetables. It's the most convenient place I've ever been fortunate enough to live.
Will M.
A great place to live
Love this neighborhood! Love the people here, all the parks, and community centers.
Ty W.
nabewise