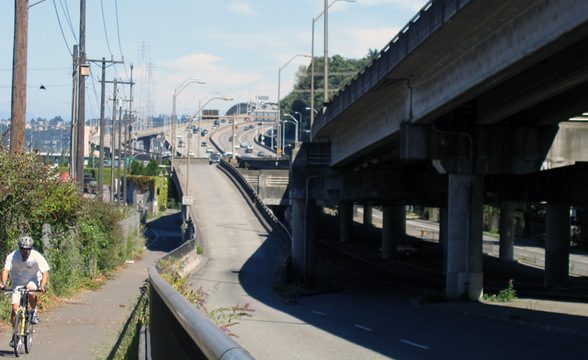 Youngstown
Infomation
A small subsection of the larger West Seattle, Youngstown has a community voice that echoes. The local community center has become a hub for activism, bringing to fruition projects like the sustainable rain gardens or tool library. With easy access to Downtown like most of West Seattle, you might be thinking, "why not?" especially when you can spend Seattle summers at Alki beach. What Youngstown lacks within its boundaries, it makes up for with close proximity to restaurants, coffee joints, organic grocery stores or even the Admiral Theatre, all along its northern and eastern boarders.
Data : Neighborhoods & Travel – Score out of 100
TOP ATTRIBUTES
Seniors 88
Families 88
Empty nesters 85
Safety 75
Public Transportation 75
LOWEST ATTRIBUTES
Quiet 63
Dining 63
Community 60
Nightlife 56
Green space 50
Reviews
Great Community, Great People.
In all my years in West Seattle, Youngstown is definitely one of the highlights of the whole area. Plenty of places to go, plenty of things to see. Usually there is never a dull moment when you're among good company, and the people I know from Youngstown are all very friendly. We prefer the Admiral Theaters to any other theater in Seattle, so most of the times my wife and I find ourselves here on rainy days. However, the area still has a great positive feel, which is why I always find myself returning.
clarence l.
Youngstown takes care of its locals
Youngstown seems to thrive through the Youngstown Cultural Arts center. A meeting place for community gatherings to discuss city plans and events, they highlight important events and opportunities for the larger West Seattle area. Recent movements, like the incredible "rain garden" that is in the works, which implements five gardens in five different neighborhoods around the greater Seattle area, or the planning of the relocation of the Tool Library to Youngstown make this a great location for people planning on being deeply engaged with their community.
Tyler R.
The entrance to West Seattle
Youngstown is a tiny little slice of West Seattle, in a not-so-glamorous area between Delridge and the West Seattle Bridge. What it lacks in charm it quickly makes up in convenience. Rent is very reasonable in Youngstown, and many apartments offer small views of Downtown. Restaurants aren't plentiful, but there are a few breakfast and lunch spots close at hand, and the Admiral Junction with its plethora of restaurants is practically a next-door-neighbor.
As far as recreation goes, Camp Long and the West Seattle Golf Course border Youngstown. All Star Fitness is within walking distance, as is the much-loved jogging trail down at Alki. Dragonfly Pavilion and Garden offers a charming spring and summertime spot, and also serves as the starting point to Legacy Trail, a walking path that follows the four-mile-long Longfellow Creek.
You couldn't ask for an easier spot as far as the daily commute goes—a ten minute car ride to Downtown, and multiple buses coming by at all times of day or night.
YOUNGSTOWN
nabewise