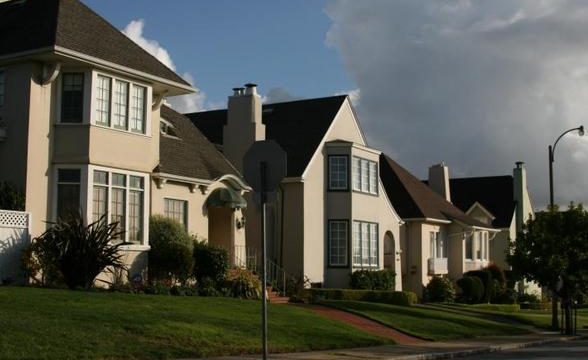 Balboa Terrace
Infomation
Balboa Terrace is a small upscale nabe at the intersection of Junipero Serra and St. Francis Boulevards in southern San Francisco. Although strictly residential in nature, nearby Stonestown Galleria and West Portal Avenue provide convenient shopping and dining options. The nabe is made up of predominantly single family homes, many of them boasting front and back yards. Also, Aptos School and Commodore Sloat Elementary School are within its bounds, making Balboa Terrace popular with families.
Top Votes – Score out of 100
Families 98
Wealthy 77
Clean 75
Quiet 75
Parking 63
Lowest – Score out of 100
Seniors 29
Nightlife 25
Dining 25
Green space 25
Singles 0
Top Reviews from Travel Rentals Neighborhoods
Nice Little 'Burb

Balboa Terrace is little, green, residential and quiet, with affluent families and good schools. To be short, sweet, and to the point, it's a really nice little nabe. The home prices, however, are not to be trifled with.

Chloe N.
Yards! Green as far as the eye can see!

In San Franciso, the front yard is a very rarely seen thing. You'll always see concrete, maybe a shrub or two. We won't even go into weeds. It's rare, though, you'd actually see a row of FRONT YARDS.

Balboa Terrace is pretty because, well, it has nice rows of houses with actual front yards. It adds much needed beauty and nature to the streets of San Francisco.

Kristine J.
Family Ties

Not quite as affluent as nextdoor St. Francis Woods but still pretty nice and probably pretty pricey too. Quiet and residential are words that come to mind. Not much in the way of shopping options but Stonestown is nearby as is West Portal Avenue, catering to diners and mom and pop shoppers. As a young single, this neighborhood is the not the most exciting one but when it comes time to have a family, I definitely wouldn't mind living in Balboa Terrace.

Gena F.
nabewise