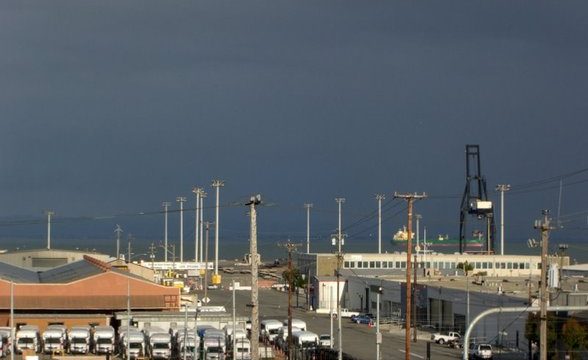 Dogpatch
Infomation
A nabe primarily left untouched when the rest of the city underwent rapid change, Dogpatch has changed to its own tune. Once an isolated urban blight of warehouses and factories, the biotech development in nearby Mission Bay has brought attention to this unique piece of San Francisco history. Its Victorian cottages, many of which date back to the 1860s, are some of the oldest in the city and garnered attention when the nabe was designated a historic district in 2003. Respected restaurants are redefining Dogpatch as a haven for foodies attracted to the farm-to-table aesthetic that typifies the culinary scene here. Live-work spaces house artists and other creative ventures along Third Street, its main commercial artery.
Top Votes – Score out of 100
Dining 75
Parking 75
Public Transportation 75
Pet friendly 75
Income 63
Lowest – Score out of 100
Empty nesters 39
Seniors 35
Singles 25
Shopping 25
Green space 21
Top Reviews from Travel Rentals Neighborhoods
A Little Different

Fun fact: the buildings in Dogpatch were left largely unharmed by the 1906 earthquake and fire. That means that until recently, they hadn't undergone much redevelopment. THAT means that Dogpatch was in steady decline until the 1990's, when gentrification came over to give the grittiness the old heave-ho, and since then Dogpatch is getting better and better. It still has some of it's old….charm…to it, but personally I think the coolest part about Dogpatch is all of the live-in artist spaces and lofts that occupy the area. I did a play at one of these in high school, I'll never forget what a unique experience it was.

Chloe N.
Ever-changing

The Dogpatch is an ever-changing Nabe. I work on a block where you can find two photography studio's, a industrial paper company, a school, a church and about 12 residential. This Nabe is mashup of families, some young people and light industrial warehouses. The Dogpatch does have some great spots for lunch, Hard Knox Cafe has some of the best southern soul food this town has to offer. If your looking for something sweet try out Mr.and Mrs.Miscellaneous, they've got some ice cream to die for. If you're just getting off work or taking a break from work, Esprit Park is a great place to let your dog run or just unwind your mind from a long day. If your looking for nightlife you can check out the Dogpatch Saloon, most Saturday night you can find so local jazz heating up the corner of 22nd st and 3rd st. On top of all the great things this Nabe has it's also easy in and out of. The Caltrain is close if you work in the peninsula,Muni 22 line runs all night and the Muni T train takes you back downtown. If you get the urge to go see our World Series Winners the San Francisco Giants it just a ten minute train ride.

What's awesome

What's not so awesome

Not too many things are open after 8pm.

Harmony V.
Dogpatch is a great up and coming neighborhood! I definitely need to spend a bit more time here. The dining options are great and improving all the time. Serpentine is fantastic.Kristine J
At first glimpse, Dogpatch looks pretty grim. Warehouses, abandoned cars, graffiti etc. You get the idea. But spend a little time here and discover that this is an awesome part of SF that's on its way to becoming the next "it" nabe. I love Serpentine, a restaurant serving up local fresh food, and a drink at the Dogpatch Saloon is a treat where live jazz has kept em' coming back for years. The new T train makes it easy to get to and from downtown and it's usually sunny here.Gena F.
nabewise