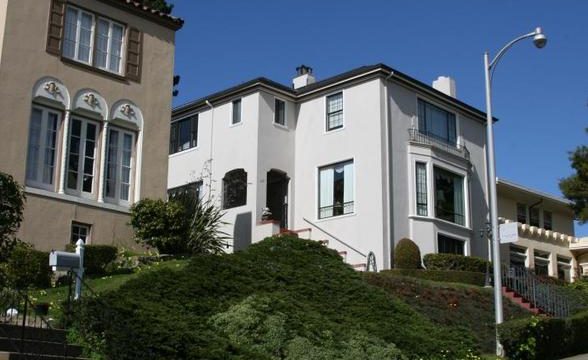 Ingleside Terrace
Infomation
Ingleside Terrace is a tiny nabe sandwiched between SFU and suburban Westwood Park. Primarily residential, the nabe boasts large detached homes, many of which have both front and backyards. Ingleside Terrace's Ocean Avenue provides a commercial hub, while West Portal Avenue and Stonestown Galleria are local shopping meccas. The nabe is serviced by the M-Oceanview, which provides a connection to downtown and locations in between.
Top Votes – Score out of 100
Families 80
Parking 75
Quiet 63
Clean 63
Safety 63
Lowest – Score out of 100
Income 35
Nightlife 25
Shopping 25
Dining 25
Singles 0
Top Reviews from Travel Rentals Neighborhoods
Check the Architecture

The houses in this neighborhood are off the hook! Definitely some old school architecture and charm up in Ingleside Terrace. Not my type of hood. The talk palm trees that line some of the streets seem outta place, but, hey, they add a little bit of a Hollywood and Miami look to SF.

The neighborhood's a lil' too quiet for my taste, but I'm sure the Lamaze and stroller set would LOVE it here.

Joe C.
Water your yards

Ingleside Terrace is much nicer than Ingleside and Ingleside Heights but parts of it still have a run down appearance. The homes are much larger here but they often are in major need of a paint job or are sporting a dead lawn. Definitely odd given that these folks must have money. Otherwise, it's a quiet residential area.

Gena F.
nabewise