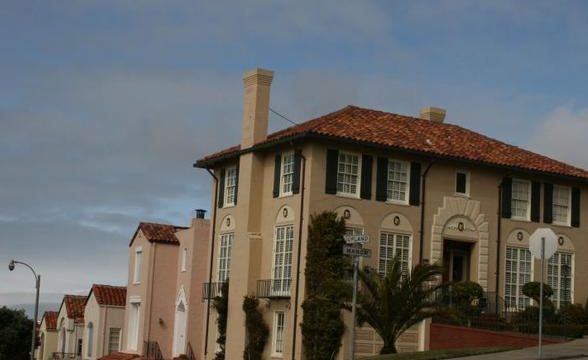 Mount Davidson Manor
Infomation
Named for the highest natural point in San Francisco, Mount Davidson Manor is a small nabe of winding streets and impressive homes. Bounded by Monterey Boulevard and Ocean Avenue and wedged betweenBalboa Terrace and Westwood Park, Mount Davidson Manor is a nabe that often eludes visitors to the city. Terra cotta tiled roofs and a Mediterranean aesthetic define the nabe, almost all designed by one architect. While Mount Davidson Manor is primarily residential, neighboring Ocean Avenue offers residents a plethora of eating and shopping options.
Top Votes – Score out of 100
Families 79
Quiet 75
Parking 75
Clean 63
Safety 63
Lowest – Score out of 100
Nightlife 38
Shopping 38
Dining 38
Public Transportation 24
Singles 0
Top Reviews from Travel Rentals Neighborhoods
Holy Guacamole

I just….wow. This place is so….NICE. It's the highest point in the city, it has a real fancy name, and all the houses are HUGE and GORGEOUS. This is the place to be if you're a mediterranean-loving rich person with a family who doesn't need to be super close to all the nightclubs. I mean, the nabe's name has the word "manor" in it.

Chloe N.
Awesome Views!

The neighborhood is quiet and on the boring side, but the hidden away park at the top of the hill is gorgeous. One of the highest points in the city. Awesome views. Total part of movie history, as a key scene from Eastwood's Dirty Harry was filmed at Mount Davidson Park. I love it up there.

Peter
Mounting pricetags

Mount Davidson Manor is an attractive community. The homes are big and the price tags are bigger. Personally, I would rather spend the money to be in a neighborhood with more character but different strokes. Ocean Avenue has some cheap eats but gets dicey quickly as it turns into Geneva.

Gena F.
nabewise