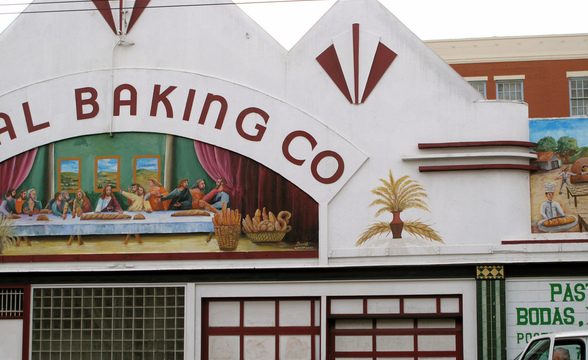 Outer Mission
Infomation
Although the name suggests otherwise, the Outer Mission is not on the outskirts of the Mission, but skirts the border of Daly City and Oceanview in southern San Francisco. Bounded by Alemany Boulevard and Mission Street, the Outer Mission has a distinct look and feel. Attached single-family homes dominate the real estate here with Mission Street serving as the main commercial corridor. The nabe is well served by Muni Metro while Interstate 280 runs alongside. The Balboa Park BART Station is a short walk away as well. The nabe is also often called Cayuga Terrace for its proximity to Cayuga Park, a unique urban park beneath the elevated BART tracks.
Outer Mission Data : Neighborhoods & Travel – Score out of 100
TOP ATTRIBUTES
Ethnic 91
Gritty 86
Dining 63
Quiet 63
Empty nesters 61
LOWEST ATTRIBUTES
Seniors 48
Clean 43
Singles 38
Shopping 25
Income 10
Outer Mission Reviews
Chloe N.
Some fun facts: The Outer Mission borders a big freeway. Houses tend to consist of more than one family living together. It's got some good hole in the wall restaurants. Rent is definitely affordable. It's not the hot new trendy place to be, but still a fun place to hang out. And at night, it's a little bit seedy, but not TOO much. Cayuga Park is close by for outdoor entertainment. And it's a different nabe than The Mission.
Kristine J.
There's something I really like about the Outer Mission. I mean, aside from the fact you can find some really great hole in the wall restaurants with excellent foods, it just has this business that, to me, is what San Francisco is all about. Not quite a melting pot, it still has elements of cohesiveness between every style or ethnicity of people that live there it's hard to ignore. Regularly you'll see a group of hipsters sitting in a coffee shop using wi-fi next to a pupusieria that sits just next to a Filipino restaurant. Outer Mission is just where everyone seems to come together in a very distinct and different sort of way.

Don't count out the nightlife scene as well. There are a couple of decent dive bars in the area that feature bands and celebrate certain holidays with food fests. A great nabe, if you can learn to appreciate its difference from it's closely named counter-part, the Mission.
Jessie W.
You'll find few hipsters here

People don't tend to relocate to Outer Mission. Familial generations tend to remain in Outer Mission.
nabewise