Top 10 The Cleanest Countries in The World
by nabewise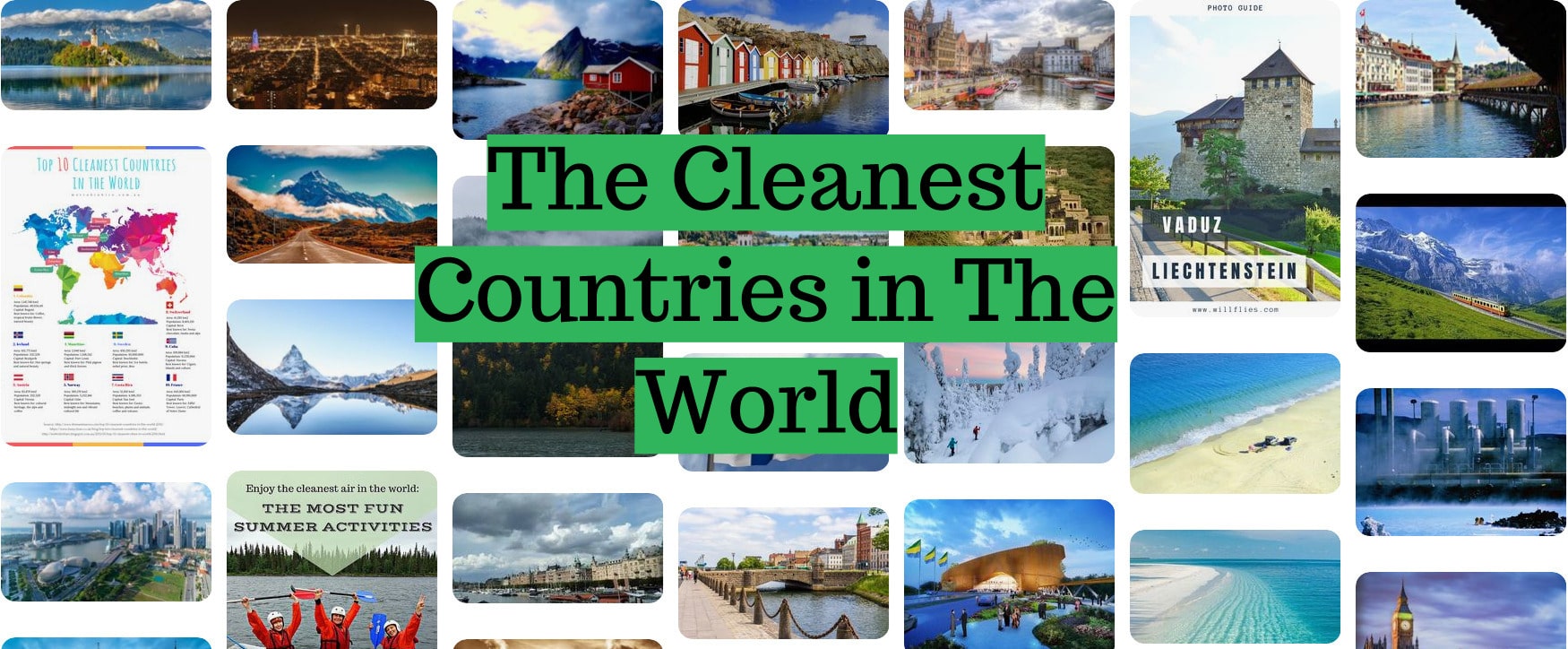 Do you wish to know the top 10 cleanest countries in the world? According to environment performance index, a survey was recently conducted and they have declared their scores with switzerland topping the list. Other countries that follow switzerland would include sweden, norway, finland, costa rica, new zealand, france, columbia, latvia, austria. Enjoy the read.
You must have heard the old adage "Cleanliness is next to Godliness." How much of us give importance to cleanliness? More and more countries are trying to find out ways to keep their country clean and thereby keeping our environment clean. These measures will help in reducing carbon footprints and global warming. Read this article on Leave only footprints and not Carbon footprints to know more about global warming and carbon footprints and how they affect our environment.
Columbia University's Center for International Earth Science Information Network and Yale University's Center for Environmental Law and Policy developed the index to highlight the cleanest countries; a total of 140 countries were assessed on 25 parameters which includes the quality of air, water, use of pesticides, etc. Switzerland topped the list with an Environmental Performance Index (EPI) of 95.5 on a scale of 100.
1. Switzerland:
Image source: walkabout
Switzerland is not only famous for chocolates and watches but also for its cleanliness. It tops the list with an EPI of 95.5. In eight parameters like sanitation, water quality, pesticide regulation, Switzerland scores a perfect 100. As the country is clean, life expectancy rate is also high and it is 81 years.
2. Sweden: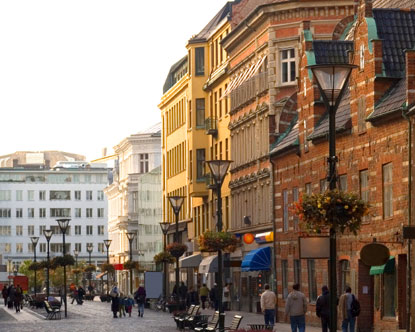 Image via destination360
Sweden is the second cleanest country with an EPI of 93.1. Sweden scored strongly in areas concering with envrionmental issues, air pollution, drinking water, and greenhouse gas emission. Do you know they take good care of their forest; hence low greenhouse gas emission.
3. Norway: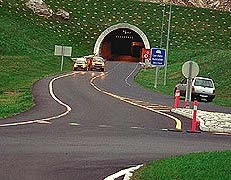 Image via engineering
Norway tied with Sweden in the second place. EPI of Norway is 93.1. Norway is not only the second cleanest country but also third wealthiest country in the world. They scored a perfect 100 in parameters like quality of water and air, ozone levels, and sanitation. 98% of the electricity is generated by Hydro power in Norway.
4. Finland: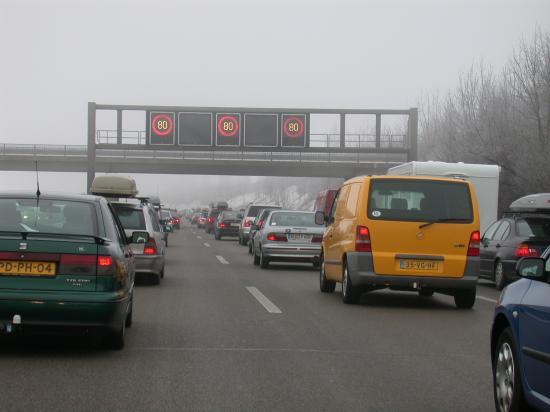 Image via icenews
Finland finishes fourth with an EPI of 91.4. Finland scored 99.3 on environmental health and this shows how much they care for their environment. Their score was more than 97 in water and air quality parameters. They scored a perfect 100 in maintaining forests. They lagged in categories like marine protection and agricultural subsidies.
5. Costa Rica:
Costa Rica takes the fifth place with an EPI of 90.5. Costa Rica takes good care of their environment and it is taking steps to become carbon-neutral by the year 2021. It gets a score of either 97 or more in parameters like maintaining forest, air pollution, etc. They lagged in the marine protection parameter.
6. Austria:
Austria with EPI 89.4 finishes in the sixth place. They scored a perfect 100 in sanitation, drinking water, forestry, growing stock, pesticide regulation, and marine protection. Like its counterpart Finland, Austria too lagged in agricultural subsidies. Their industrial CO2 emission score was 82.3.
7. New Zealand: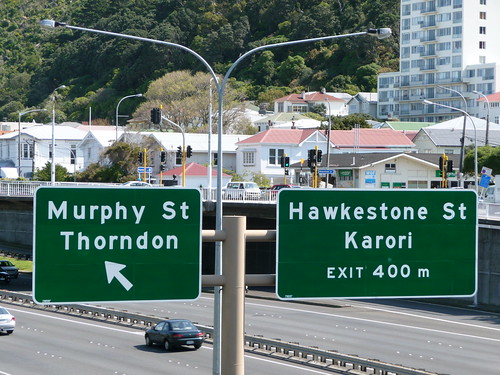 Image via flickr
New Zealand gets an EPI of 88.9. New Zealand knows how to maintain the environment and has scored 84.9 in areas like effective conservation index. It has also earned excellent scores for the purity of air and water.
8. Latvia: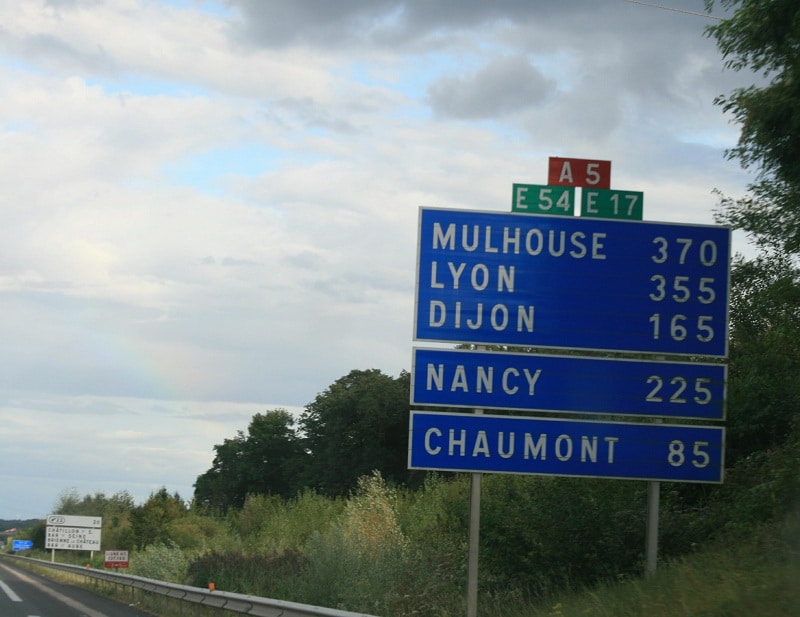 Image via Broombeer
Latvia took the eight spot with an EPI of 88.8, just 0.1 short of New Zealand. They scored a perfect 100 in urban particulates, health ozone, forestry, water stress, growing stock, irrigation stress and ecosystem ozone. They have neglected marine protection as their score was just 1. Other parameters where Latvia scored more than 95 would include air pollution, drinking water, and pesticide regulation.
9. Columbia: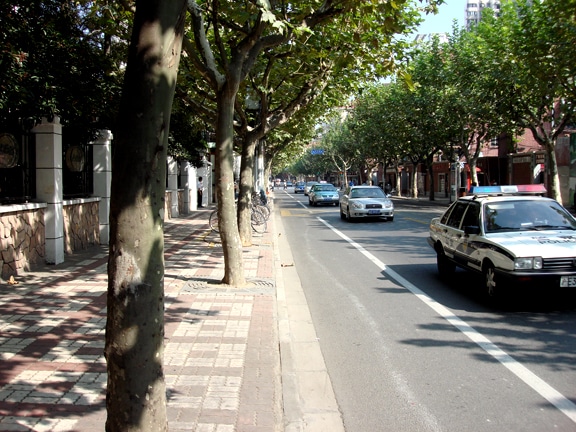 Image via jgballard
Columbia gets an EPI of 88.3 and is in the ninth place. Columbia's export income relies on coffee production and flowers. Columbia got 99.9 in intensive crop land parameter. Life expectancy in Columbia is 73 years.
10. France:
France finished in the tenth spot with an EPI of 87.8. They scored a perfect 100 in parameters like drinking water, forestry, urban particulates, and growing stock. Their score was more than 95 in air pollution, health ozone, burned land area, and ecosystem ozone. They lagged behind in areas like biodiversity, effective conservation, marine protected area, and agricultural subsidies.
I have just compiled the list of top 10 cleanest countries in the world. Be happy if your country is in top 10 and ensure you move up the ladder if not in number 1 position. If your country is not here, take steps to make your country a clean place to live in.