Things to Do and See in Gatlinburg and Pigeon Forge, Tennessee
by nabewise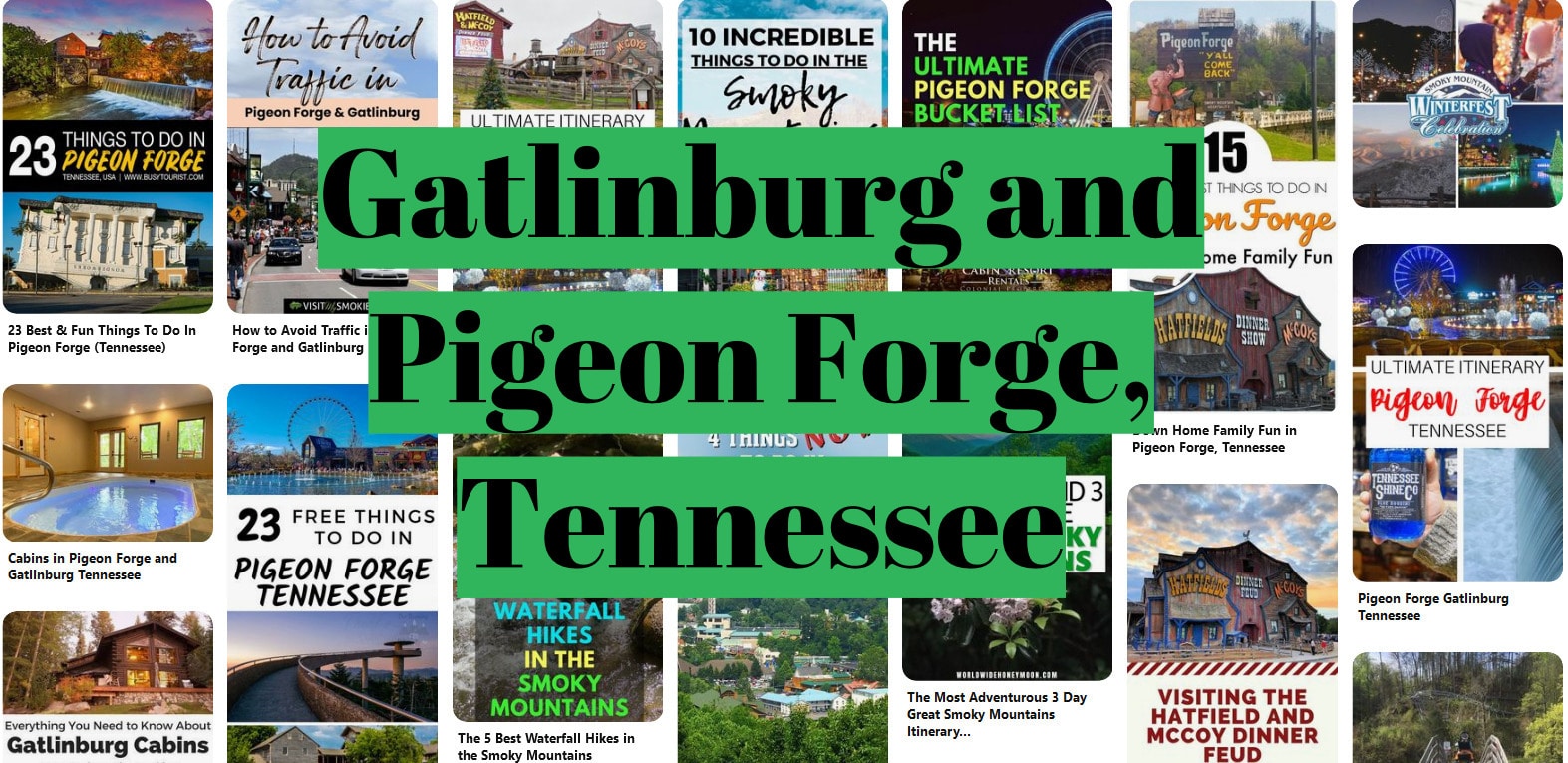 I just returned from a vacation to Gatlinburg, Tennessee. Gatlinburg is an amazing city year-round. There is always something to do! However, most of the main attractions close after Christmas. By May, everything is reopened.
Ober Gatinburg is one of the oldest, but still most popular attractions in Gatlinburg, Tennessee. Take the aerial tramway atop the mountain. Soak in the beautiful mountainside, and if you are lucky, you might see one of the black bears in the habitat on the tram ride. There is seasonal skiing and snowboarding at the top. A year round indoor ice skating rink, alpine slide, and many shops make for a fun day.
Ripley's Aquarium of the Smokies is an amazing and educational site to see. Visitors can actually touch a stingray and horseshoe crab! A glide path will wind you through an acrylic tunnel where sharks, sea turtles, snappers, stingrays, tarpoons, grunts, squirrelfish etc… will swim inches from your face. Catch a dive show in Coral Reef. Then, discover tetras, four-eyed fish, armored catfish, etc.. in the tropical rainforest. Of course, these are just a few of the many exhibits and sites of the aquarium.
Check out 40 of the most notorious movie, T.V. and Hollywood cars at the Hollywood Star Cars Museum. You'll see cars from popular movies and shows like: Fast and Furious, Dukes Of Hazard, Batman Returns, Days of Thunder, Herbie the Love Bug, Charlie's Angels, Mission Impossible, etc.. The museum is also home to star cars like, Elvis and Dolly Parton.

There are dozens of dinner and/or theater shows to choose from- The Three Bears, Miracle, The Comedy Barn, Hoot n Holler, Memories, etc.. But, one of my favorites, I'm a country girl after all, is the Dixie Stampede. It is a 50 minute dinner show with a four course meal and drink. Watch in awe as the 32 horses, ostriches, and buffalo play center stage to a North vs. South battle.
Dollywood is more than a theme park. It is an adventure that will take you days to complete. The park covers over 125 acres. There are water, roller coaster, adventure, and thrill rides for adult, child, and family. The first photo is of the water ride, Daredevil Falls. The Thunderhead roller coaster is pictured also. Dollywood hosts at least 14 different animal, 50′ and 60's, bluegrass, country, gospel, comedy, heritage etc.. shows several times per day. Master craftsman and artisans are making crafts (the old fashioned way) everyday. Watch as blown glass, horseshoes, or a wagon is made. Then, go to the themed shops, and take home your favorite craft.
There are several wineries in Gatlinburg and Pigeon Forge Tennessee- Hillside Winery, Mountain Valley Winery, Smokey Mountain Winery, and The Apple Barn Winery. Most of these will take you on a tour which allows you to see exactly how their wine is made. You can also sample any and all of their wine list….before you buy! My favorite is the Apple Barn Cider Mill and Winery. Their orchard consist of over 4,000 trees, and their specialty is apple and fruit wines. The muscadine wine is delightful. You can also watch cider being freshly pressed and indulge yourself at their restaurant
Enjoy the Arcadia fun center with lazer tag, motion simulation rides, arcade, and old time photo shop. Then, ride the glass elevator 400 feet atop the Gatlinburg, Tennessee Space Needle for a panoramic view of the Smoky Mountains.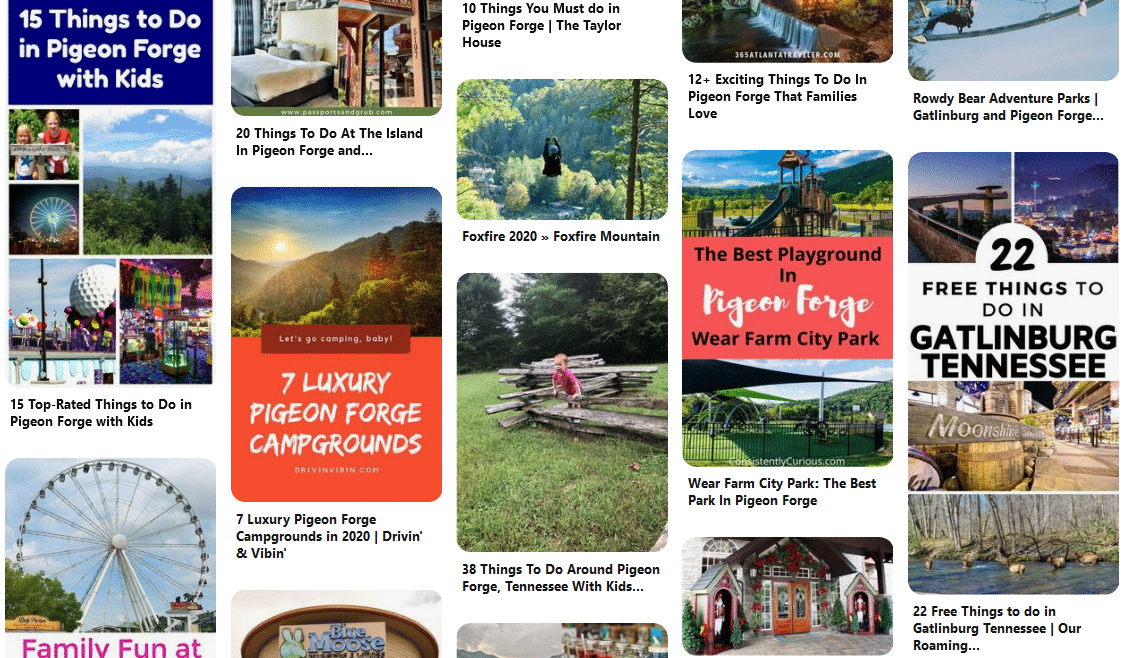 Falls and nature trails are scattered all around Gatlinburg and the Smoky Mountain National Park. One of the most beautiful is the Rainbow Falls trail on the way to Mt. Le Conte. It's a 1 ½ hour trail to the fall and another 3 hours to the 4000 ft elevation of Mt. Le Conte. Other beautiful trails are: Laurel Falls, Alum Cave Bluff, and the Cades Cove trails.
Ever wonder what a real shrunken head looks like? How about a two headed goat? Ripley's Believe it or Not, in Gatlinburg, Tennessee, has over 500 weird, odd, and unbelievable artifacts…including those shrunken heads and that goat! They even give you a free preview with this water fountain that holds a five ton floating granite ball.
I have been visiting Gatlinburg and Pigeon Forge Tennessee since I was a child, and even got married at a wedding chapel there. I have watched Pigeon Forge grow from one of those blink and you miss it towns….to a thriving vacation hot spot. So, these are just a few my favorite attractions to see. There are just too many other attractions in Gatlinburg and Pigeon Forge, Tennessee to itemize- fishing, horseback riding, golfing, rafting, outlet malls, quaint shopping, shows, festivals, etc..