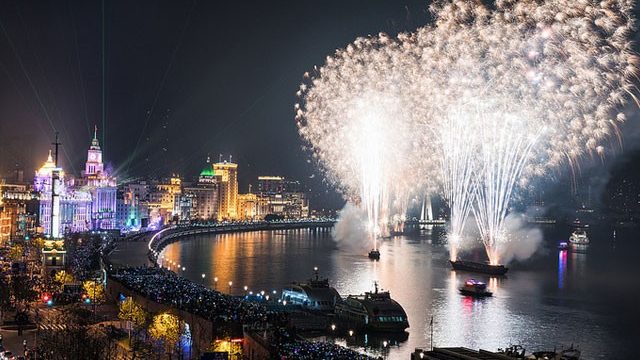 Celebrating Chinese New Year In A City Of Tradition And Innovation
Oh, Wednesday. That pesky work day set perfectly adrift between two weekends – last Sunday is but a distant memory, and Friday night still seems much too far away. We've got the digital respite you need: a photo-perfect escape plan, the perfect cure for your hump day woes.
Where: Shanghai, China
A new city by international standards, Shanghai has been pushing the envelope of progress since it first came into being as a patchwork quilt of colonial "concessions." Although steadfastly Chinese, China's economic capital shows plenty of cosmopolitan promise from its European roots to the continuous influx of commercially minded expats. The Bund – a veritable catalog of elegant architectural styles – follows the winding river facing Pudong, a former marshy rice field that is now a cemented-over district of massive corporate skyscrapers.
Why: Celebrate Chinese New Year in the Motherland
Kung Hei Fat Choy! This week marks the beginning of the year of the horse, the seventh animal sign in the 12-year Chinese zodiac. And there's no better place to celebrate than Shanghai, a buzzing city that is further electrified by elaborate lantern processionals and exciting fireworks displays. Attend the midnight bell-striking service at Longhua temple, during which you can hear the 108 clangs that are meant to shoo away the evil spirits and promise a prosperous year.
What: Jing An Shangri-La
During the month leading up to this year's Academy Awards, everyone is rushing to theatres to check out the highly acclaimed movie Her, an unusual, near-future love story. Although set in a time-warped Los Angeles, the movie's backdrop reveals Shanghai's signature skyline, awash in concrete spires. Stay at the city's newest hotel tower – the Jing An Shangri-La – and take in the modern views from the floor-to-ceiling windows much like Joachim Phoenix's lovelorn character, Theodore.
nabewise