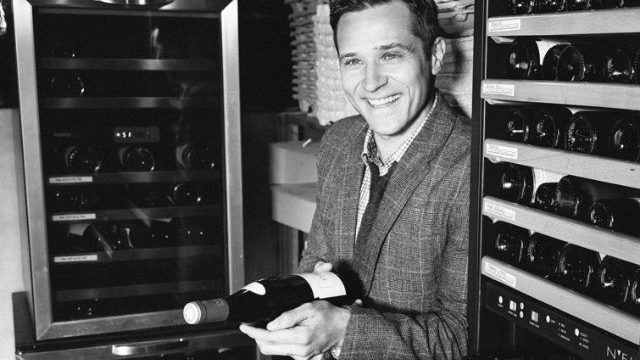 Check Out Castle Star Seamus Dever's Wine Collection
"It's funny actually, because I was never really into wine, my wife was. So i protested for the longest time. I was more into beer." Once you've seen his extensive cellar and heard Seamus Dever pronounce "terrior" and "Paulliac" with an exquisite French accent, you'd hardly believe the above statement as true. But the Castle actor, who has also appeared on Mad Men, NCIS, and several iterations of CSI insists he's still learning, even now.
Dever's deepening relationship wine began on a fateful trip to Paso Robles with his wife not all that long ago. "We went around to the wineries and tasting wine and meeting the winemakers at these smaller wineries," Dever remembers. "I started to realize that wine has character, and wine is so different from place to place."
The pursuit of wine discovery—not unlike his work as Detective Kevin Ryan on TV—has taken Dever and his wife on adventures both local and abroad, from California to France. "You start to realize that wine takes on the character of the region. It is a little bit of a time machine, but it's also like travel in a bottle."
Tell us a bit more about how you first got into wine.
I grew up in a small town in Arizona, and I didn't really have a relationship with wine. We had the stuff that came in a jug, and was kept under the sink. I didn't really have an impression of good wine other than like, sour grape juice. At one point, my wife convinced me to take a trip to Paso Robles, which is a very nice wine region in California. I started to appreciate that wine has character, because I'm sort of a nerd. There are all these specificities you can get into—from the notes to the nose, the body to the mouth and feel. And then of course there's the winemaking process.
Do you experiment with a lot of wine and food pairings at home?
My wife and I don't eat meat, so it's not like we're going to be pairing this great Bordeaux or a big California cab with a juicy steak. So we've been trying to figure out what vegetables and what cheeses go with the wines we like. That's been a lot of fun—like discovering a high-fat cheese goes well with a Bordeaux, and a more subtle cheese goes well wtih a Burgundy. I think a good rule of thumb is this: Wine comes from a region, so pairing it with a cheese from that region is going to bring out something really interesting in both. For example, there's a cheese that's kind of hard to get over here from the Burgundy region called Epoisses. And you know, if you think about it, it's cheese that comes from milk that comes from cows who eat the grass that's exposed to all the same elements as the grapes of that area. Or, it could be something more simple, like having a talented sommelier show you that a broccoli cheese soup goes fantastically with champagne.
Delicious! What else?
Well, last night I made a grilled cheese sandwich with smoked gouda and goat cheese from the midwest and cheddar, and we paired it with a Cabernet Franc from Paso Robles.
What are you collecting now?
We got into Bordeaux futures recently. So, we were buying those from 2009 and 2010, because they were amazing vintages. Buying futures is like [purchasing] a stock you're going to trade in on. I think we got about 40 bottles of each year. All the sudden our cellar is full of a wine we're not going to drink for 20 years. If you're looking into Bordeaux futures, look at off-site storage. We have five wine refrigerators, and they're all full!
What advice would you give to other collectors or those who might want to start?
When you have all this great wine, you can't be afraid to open it. If you're just going to hold onto it and think, "I wonder what this is going to taste like?" you miss the point. Sometimes you have to take that jump otherwise you never will. You have to experience the wines not just collect them! Otherwise you forget why you're doing it in the first place. You know, I think people who are into wine get a bad reputation. Wine is what you like. Wine is what you drink. The only thing that should determine your taste is the enjoyment that you get, and the people around you. My friend Ryan who is a sommelier put it best, "It's just juice. It's who you drink it with that matters.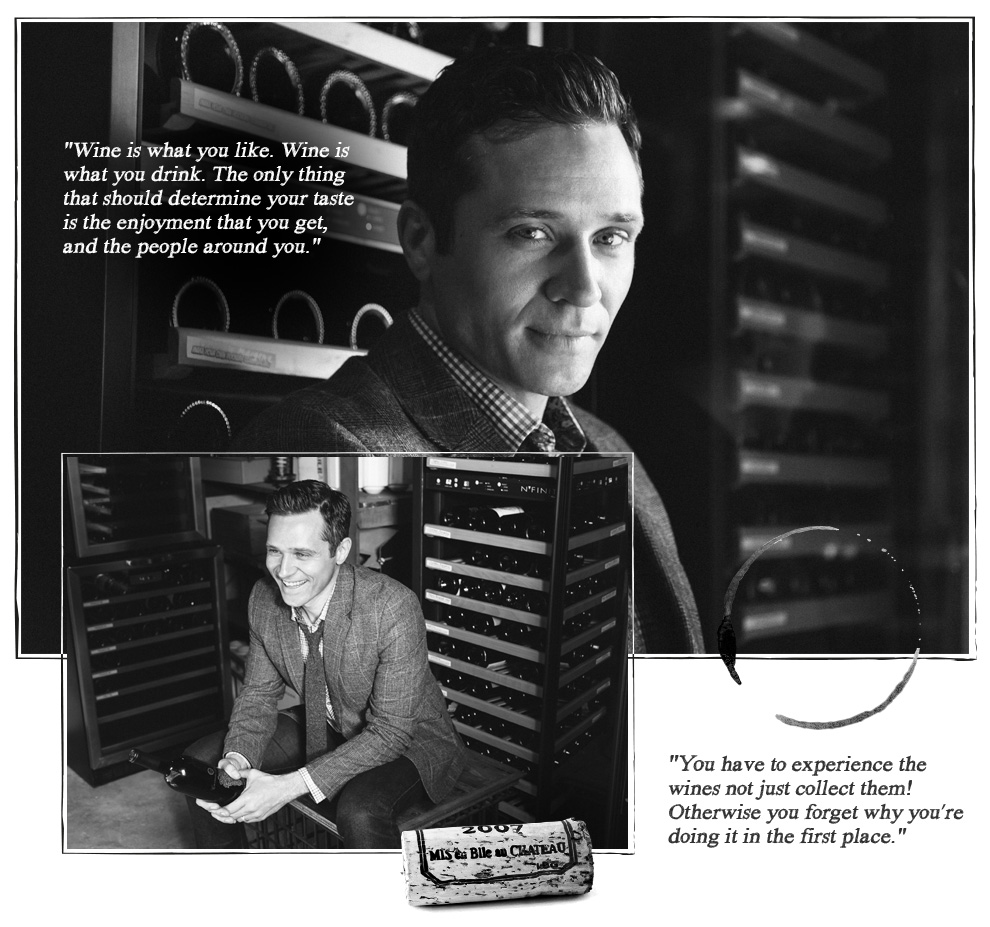 nabewise