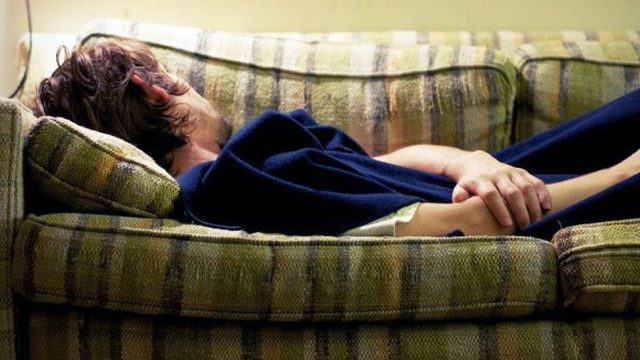 How To Couch Surf With Marian Schembari
Do you want to travel but your budget won't budge? Couchsurfing.org has your number. Founded in 2004 by Casey Fenton, the website is an international network that connects travelers with locals in over 230 countries and territories making it easy to get around, and couch surf, for cheap. We talked with Couchsurfing's social media manager Marian Schembari about how it works and her personal surfing experiences.
By AnnaMarie Houlis (@annamariehoulis)              
Lifestyle Mirror: Tell us about how you got started with Couchsurfing.
Marian Schembari: I first discovered Couchsurfing while living in New Zealand. I wanted to travel through Australia and all my friends had recommended Couchsurfing. Since I would be traveling alone, I figured this would be the perfect way to not only experience Australia like a local, but meet great people along the way. So for two months I stayed with couples, single women, a house full of students and one elderly couple. I learned to cook Thai food, climbed mountains, volunteered on farms and—in a nutshell—had the best travel experience of my life.
Now that I'm living in San Francisco, I'm an active host, so I can return the favor by offering my couch to travelers from around the world. This August I'm excited to be hosting a world-famous photographer from Italy!
Lifestyle Mirror: In your opinion, how does Couchsurfing change the way someone might approach travel?
Marian Schembari Couchsurfing connects travelers with unique, life-changing travel experiences. While sharing their lives, their homes and their cultures, hosts benefit from the company and perspectives of travelers from around the world. Learn the life of a Mongolian villager or immerse yourself in the history of a family in Jordan who has lived in the same cave for hundreds of years. Couchsurfing creates experiences money can't buy.
Lifestyle Mirror: Describe your best Couchsurfing or travel experience and why.
Marian Schembari: My best Couchsurfing experience was hiking the Tongariro Crossing in New Zealand with 80 Couchsurfers from around the world. We were a massive group and the hike is not only long and exhausting, but can be treacherous. We all looked out for each other though and the 19km trek flew by with stories, language exchange, yoga on top of the mountain and a lot of laughter. After the hike we jumped in the local hot springs to ease our weary muscles, then headed back to camp where the Indian Couchsurfers taught us all how to make some incredible food.
Lifestyle Mirror: What are some of you backpacking essentials?
Marian Schembari: I never travel without plastic bags. I use these for everything. I put shirts into one freezer-size Ziploc bag, pants in another, socks in another, etcetera. Not only does this keep me organized (and is way cheaper than organizers), but if you squish all the air out you suddenly have a lot more room in your bag. Hand sanitizer. When you're traveling and not 100 percent sure of the cleanliness of a place, this can really help ward off some basic illness. A journal. Always! Honestly, I'd leave my camera over my journal as the memories are so much sweeter when written. A lock. Great for hostels, train stations, etcetera, when you need to leave your bag. This is also great when you're running around distracted through public transportation. Locking up the main zippers of your backpack can help prevent theft. Sleep mask. In airports, trains, a noisy hostel or in the middle of the day, a sleep mask and some good ear plugs take up almost no space and can ensure an amazing night's sleep.
Lifestyle Mirror: Any tricks for fitting everything in your backpack?
Marian Schembari: I have two steadfast rules about the packs I use. First, the bag has to lie flat and can't be top-loading. You can carefully pack your bag so everything fits but if you use a top-loading bag you suddenly make a huge mess and need to repack the whole thing. Secondly, it has to be small enough to carry-on most airplanes. When I backpack for long periods of time I don't want to ever risk an airline losing my luggage. Plus, if the bag is small you don't risk over-packing. Bonus points if the backpack has a smaller pack attached that you can remove for day-trips.
I've lived out of the same bag for months at a time. My advice is to pack like you normally would, then cut the number of items you pack by half.
Lifestyle Mirror: How do you stay safe when you couch surf and backback?
Marian Schembari: When I'm couch surfing, I always stay with other women or with families, especially when traveling solo. The two best pieces of advice I can give to other women are to be clear about boundaries and not to be shy about stating them. No matter where you go, educate yourself about the cultural and religious differences in the places you visit. Gender roles and expectations differ widely. I also always have a back up plan and tell a friend or family member where I am.
Lifestyle Mirror: What are your best travel tips for visiting a foreign place, and one thing you always make sure to do when you couch surf in another country?
Marian Schembari: Education, education, education. We travel to open our minds and learn about the world. The best thing you can do is learn a bit about the culture before you get there. I'm a huge fan of the Culture Smart books. Before visiting every country, read about the attitudes, beliefs, and behaviors to ensure you arrive aware of basic manners and sensitive issues.
nabewise