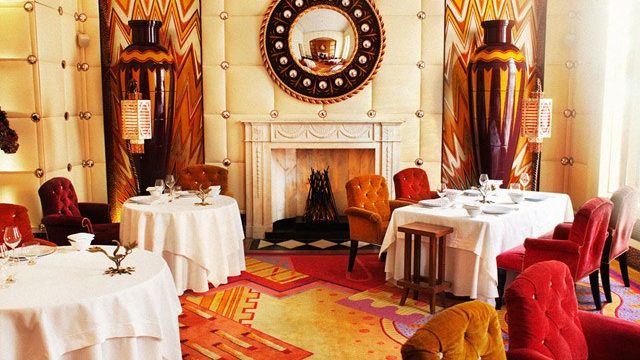 Feast Your Eyes On The World's Best Restaurant Art Collections
You've heard of the saying, "sing for your supper," but a quick look back at history shows that many people painted for it. Famous artists paid their tabs with prints that later became much more valuable than the price of a meal. La Colombe d'Or restaurant in Provence, France still proudly displays evidence of that with original work by Pablo Picasso and Henri Matisse.
While La Colombe's history is undoubtedly impressive, other dining rooms have inherited incredible collections of art from their owners. L'Escargot in London features a range of fine art from Modernist Marc Chagall to Erté bronzes to a Swarovski crystal-encrusted skull by an Italian pop artist from owner and restauranteur Jimmy Lahoud. It should come as no surprise that avant-garde designer Pierre Cardinhas an impressive personal art collection, which he displays at Maxim's in Paris.
You don't have to travel to Europe to dine alongside beautiful works. Tru in Chicago features Andy Warhol's famous Marilyn and displays its vast collection of modern fare in a gallery-like setting. Both Casa Lever and the Four Seasons restaurants in NYC are known for their artistic consideration. But true art is not without controversy. Critics are suing the Four Seasons' restaurant to stop a plan to move a famous Picasso from its original location to make way for repairs. And Mark Rothko famously denied a commissioned piece for the space citing the exclusively wealthy clientele.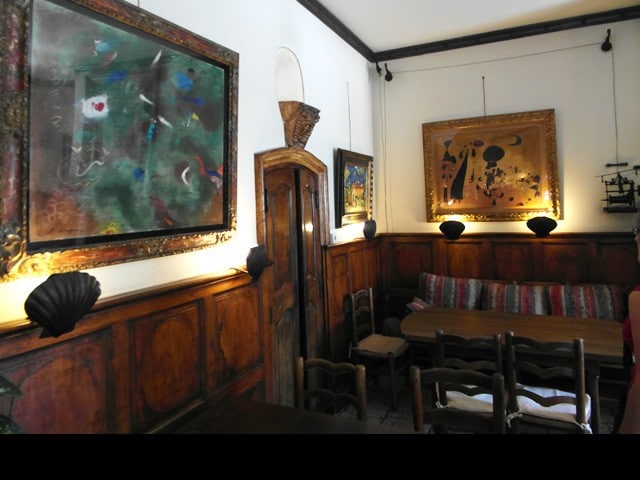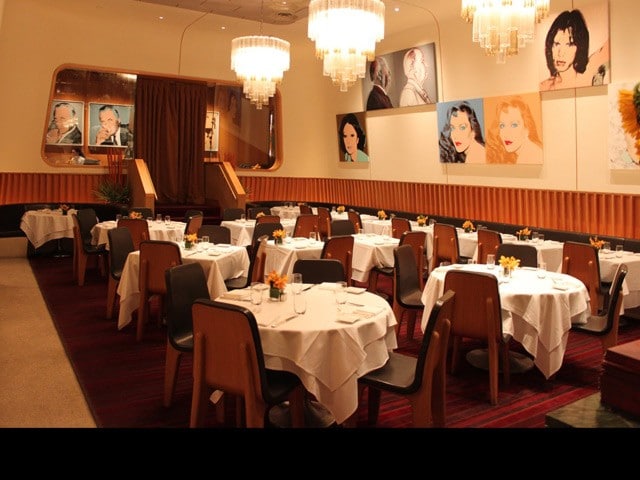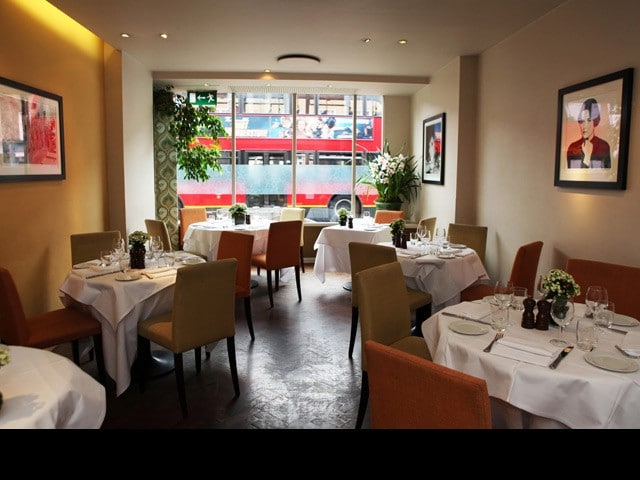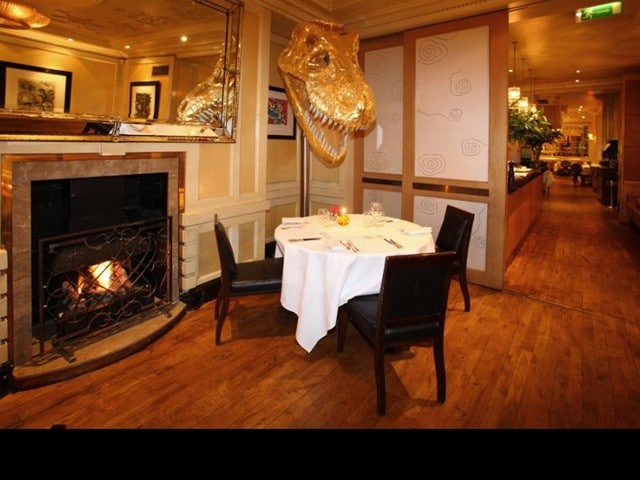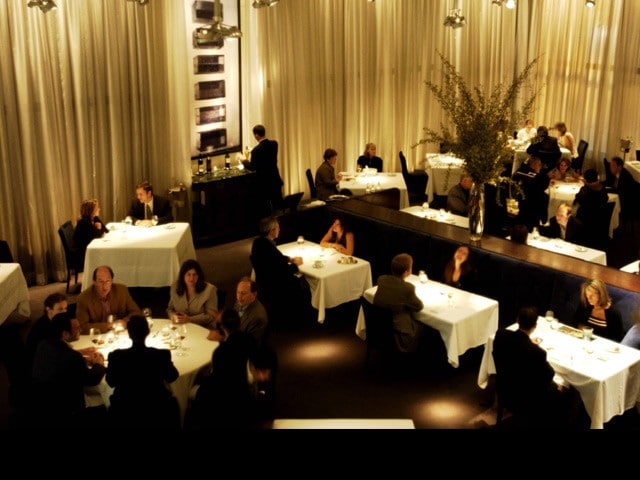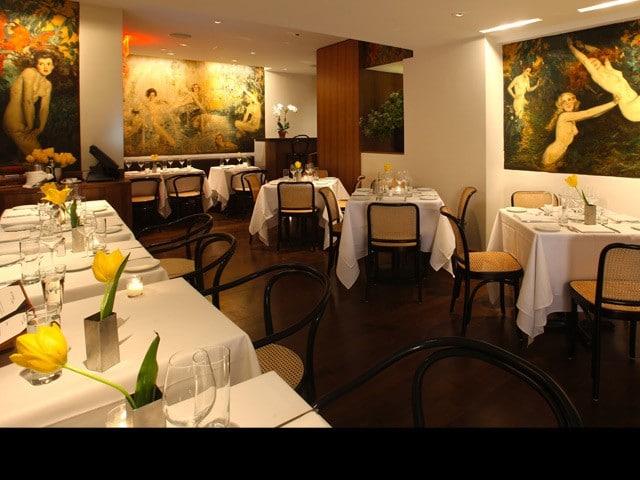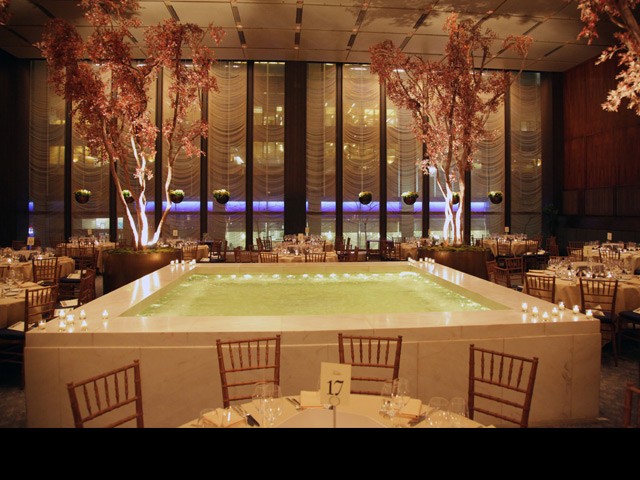 nabewise