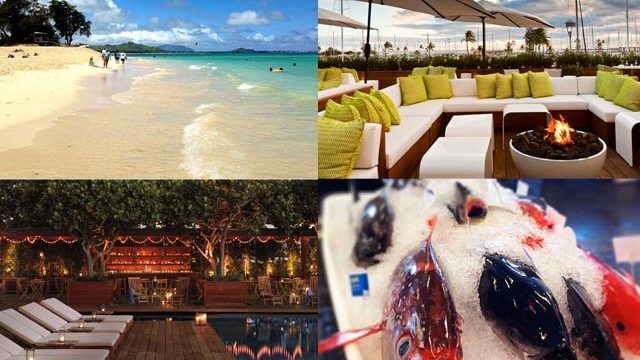 Hawaii Food & Wine Festival
"Some people still think that people in Honolulu live in huts by the beach wear grass skirts," my cab driver tells me en route from the airport. But judging from the traffic, it's clear that Oahu is Hawaii's most urban island. (Two-thirds of the state's population lives in the city of Honolulu.) This cosmopolitan vibe is why, for the third year in a row, most of the main events at last week's Hawaii Food and Wine Festival took place in Waikiki.
But a mere 20-minute drive from downtown transports you to a lush jungle hike or a locals-only stretch of perfect beach…and the quaint neighborhood where the Obamas stay during their yearly family vacation.
Our exclusive photos diary takes you behind the scenes of this year's Hawaii Food and Wine Festival and shows you the very best that Honolulu has to offer. Click through the slideshow for a serious dose of travel escapism.
HONOLULU, HAWAII TRAVEL GUIDE

How to Get There: Hawaiian Airlines flies non-stop to Honolulu from most major cities, including New York.
Where to Stay: The MODERN Honolulu is a sleek getaway from the crowds of Waikiki Beach. From its clean design to the hip pool scene, it's not your mama's Hawaiian hotel—and that's a very chic thing.
Where to Eat: Town restaurant, a friendly neighborhood bistro serves Mediterranean-inspired fare using local and organic ingredients. Save room for the salted chocolate pretzel tart.  
What to Buy: Ala Moana Center is the world's largest outdoor shopping center and boasts 290 stores, including locally owned boutiques and luxe retailers.
By Maridel Reyes (@maridelreyes)
nabewise