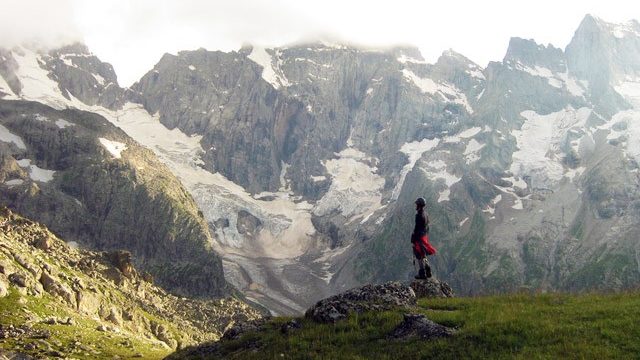 The High-Altitude Charm Of Svaneti, Georgia
With all eyes on Sochi and the Winter Olympics, we thought it timely to explore other areas of the Caucasus. While Russia has been hoarding snow, the slopes of Svaneti, Georgia are covered in real snow and ready for eager skiers. The aesthetic allure of the Caucasus Mountains is complemented by the casual charm and old-school hospitality of the town's B&Bs.
Where: Svaneti, Georgia
One of the last great European ranges of untouched ski slopes, the region of Svaneti in northern Georgia is where the snowy Caucasian Mountains shoot skyward in maximum hyperbole. Culturally unique relative to the rest of the nation, Svaneti and its quaint B&Bs feel lost in time compared to the ski-and-be-seen scene on other parts of the continent.
Why: Ski the Sochi slopes but skip the Olympic crowds
From sports-crazed fans and the deeply patriotic to ardent activists and furrow-brow-ed politicos, the world's eye is on Sochi, Russia. No matter your reason for tuning into the Games, it's hard not to get swept up in Olympic magic and dust off the pair of skis stashed way at the back of your winter closet. Go one better, however, than the industrial-strength powder on the Sochi slopes and follow the snow-capped spine of the great Caucasus Mountains south of the border to Svaneti. Paradise found.
What: Grand Hotel Ushba
The term "grand" is a friendly joke at this small chalet-style inn located high in the alpine heavens of Georgia. The Hotel Ushba is about as luxurious as it gets for a full 360 view of granite towers and lonely slopes, but no comfort is spared betwixt the timber walls. Expect all the trappings of a countryside stay with mom and pop – delicious homemade meals, a warm fire, guided hikes through the peaks, and plenty of genuine hospitality.