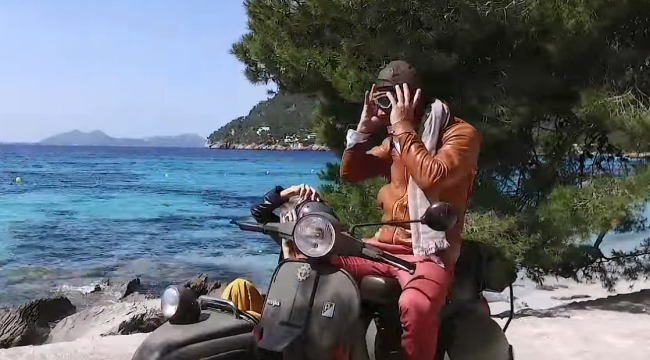 Summer Vacation Ideas: Where to Go This Summer
Summer weather is finally here and we are all ready for a sunny little sojourn. We caught up with our friend Melanie Brandman, The Travel Curator to find out which destinations are the trendiest spots to work on our time, dance until dawn or experience some serious cultural stimuli. See below for her top five destinations this summer.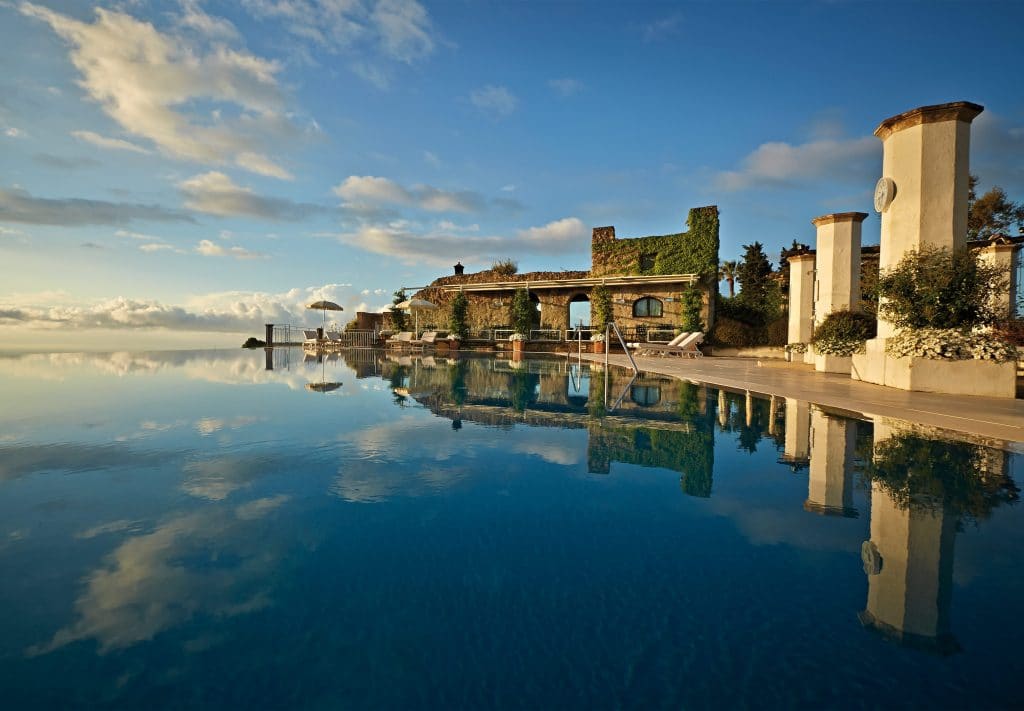 The Amalfi Coast for La Dolce Vita
The Amalfi Coast is so stunning—its sweeping views make for the perfect romantic jaunt. While I'd like to say that I spend my time zipping along the hillside in a Ferrari convertible, I have to admit that the Coast is my foodie haven—gorgeous cafes overlooking the water with absolutely amazing seafood.  I am a huge fan of The Pool Restaurant at Hotel Caruso, which serves brick-oven pizza, cooked on the spot al fresco with the freshest mozzarella. I order that while practicing my Italian on the handsome waiters.
"More limoncello, signora?"
"Si, bello – grazie!"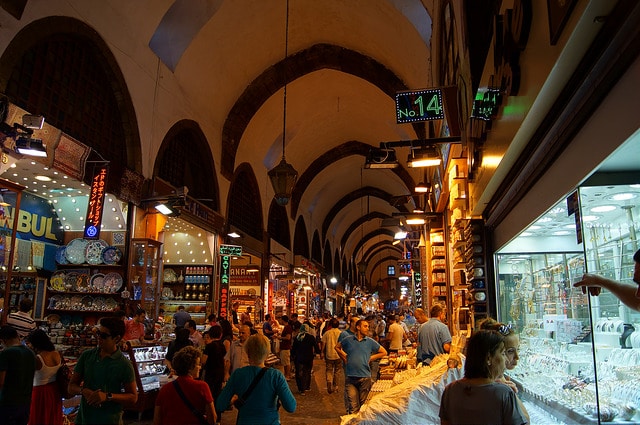 Istanbul for the Culture-Seeker
I cannot even begin to describe my love of Istanbul. Walking through the narrow streets of this city steeped in history is an incredible experience for anyone looking for more experiential destinations. The Spa at The Istanbul EDITION is amazing—there is a traditional Turkish hammam and a gorgeous indoor pool that makes you feel like you're being pampered in a sultan's harem. After a rejuvenating scrub-down you can gallivant in the streets with a goddess-like glow while shopping for amazing antiques and other Turkish delights. Definitely be sure to go to Mısır Çarşısı (The Spice Bazaar) to stock up on dried apricots, saffron and cezve—traditional pot for Turkish coffee, a must-have in my kitchen.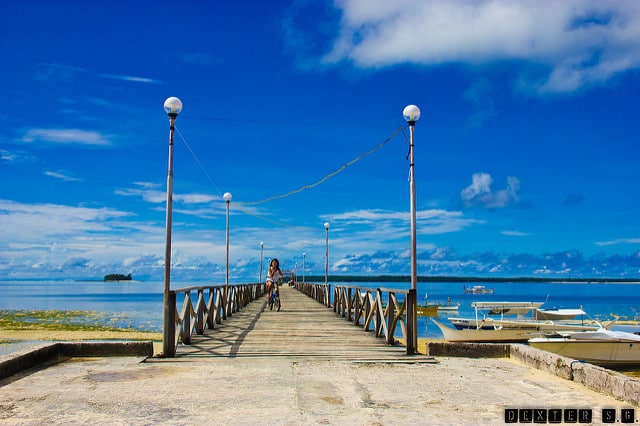 https://www.flickr.com/photos/livinglenses/
Siargao for the Beach Bum
I would definitely suggest going to Siargao now before everyone realizes what they've been missing. It's a perfectly pristine island in the Philippines with beaches like you've never seen and huge mangrove forest reserves (for when you need a break from the sun). I like to lie out in the sun all morning and then go exploring the different waterfalls and caves all over the island with friends. Cave picnic, anyone? Getting there is a breeze—you can grab a boat from Manila or do as I do, grab a private seaplane to drop you off for a day of island exploring. It also doesn't hurt that it is considered the surfing capital of the Philippines… eye candy, ahoy.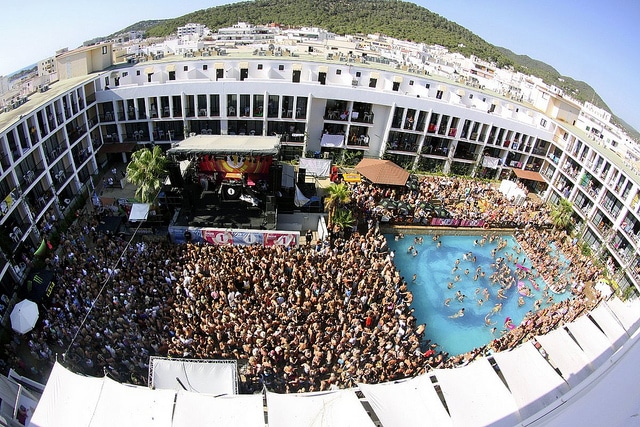 https://www.flickr.com/photos/odinparadisetravel/
Ibiza for a Non-Stop Good Time
Ibiza has everything: white sandy beaches, gorgeous bikini-clad beach-goers and a nightlife that never sleeps. While the island has plenty to offer its guests, the strongest pull is to the pulsating nightclubs where the most famous DJs entertain international celebrities and A-Listers. When I tire of dancing or brushing shoulders with European socialites, I head to the shopping district to stock up on outfits and accessories for the coming night. If you need a day of detox, go to my absolute favorite beach, S'Estanyol; it's secluded, incredibly charming and a secret hot spot for celebs hiding behind over-sized shades.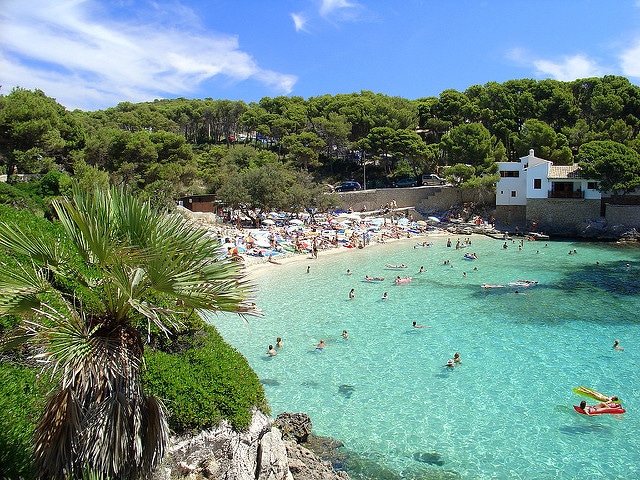 Mallorca for a Luxurious Hideaway
Mallorca is like Ibiza's older, more experienced sister—a bit more refined and a slightly less club-happy. I love coming here whenever I need to just get away—shockingly, I sometimes tire of the beach. So, when this happens, I visit La Residencia  in Deia. The hotel is ultra-luxurious and is set in citrus and olive groves and looks over the water. (One of the top ten best sunsets I have ever witnessed was here.) There are also myriad different experiences to be had—you can take sculpture classes, walking tours or my personal favorite, Vespa excursions. (Very Audrey Hepburn.)  If you need a stylish silk scarf to blow classily in the breeze whilst cruising about a la Hepburn, go to Palma for a high-end shopping mecca. There is a gorgeous Louis Vuitton on Paseo del Borne—it's housed in a charming old building that was refurbished for the store.
nabewise