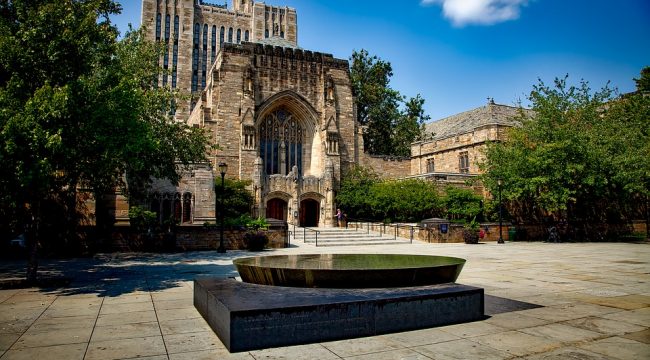 Things To Do In New Haven, CT
Welcome to New Haven, Connecticut: home of the Yale, historians, and foodies. Situated a couple hours north of New York, New Haven is a charming mixture of college town and cultural hub.
Where to Stay: Want to make sure you're in the heart of it all? Book a room at The Study at Yale. This boutique hotel offers picturesque views that overlook the town—so request a room on the 7th floor during your stay. While you're there, take advantage of their library, curated by New York City's Strand Book Store.
Fine Arts: The town is scaled to a grid, making it extremely walkable and easy to navigate, which may lead you to one of the town's museums. The Yale University Art Gallery and the Yale Center for British Art house the works by Degas, Lichtenstein, Rothko, and Van Gogh. The Shubert Theater, which opened in 1914, has a stage known to many of Hollywood's legends, including Brando, Bogart, Hepburn, and Redford. The storied venue presents plays, operas, musicals, and Pre-Broadway shows (without the Broadway prices).
Where to Eat Savory: Heirloom, one of the most reputable restaurants in town, is located inside The Study at Yale. Heirloom serves up true New England style cuisine. If you're in the mood for something healthy, organic, and vegan friendly, then Claire's Corner Copia is your best choice. A personal favorite, with its masculine, English-like aesthetic, is Ordinary—and it's anything but that. Be sure to order their smoked pork grilled cheese. The cheese comes straight from Jason Sobocinski'sCaseus Formagerie and Bistro. Try it with their bourbon-based "William I Won't Tell" cocktail comprised of cider, ginger, and cinnamon.
Pizza: You can't discuss this town's food scene without mentioning "New Haven-style" pizza. Major players of this thin crust pie phenomenon include Pepe's famous "white clam pizza." Then there's Bar, serving up the competition, with innovative toppings such as mashed potatoes and bacon. If you're feeling adventurous, it's worth a taste.
Where to Eat Sweet: We all crave something sweet from time to time. Enter the Mochi Store, which has a plethora of ice cream selections to choose from, including the surprisingly delicious Red Bean. The Mochi Store even ranked on Oprah's Favorite Things list. Fun fact: their treats are both kosher and gluten free. If ice cream doesn't suit your tastes, visit local favortie Orangeside for a toffee crunch square donut.
Where to Shop: Project Storefront's Lipgloss Crisis pays homage to the past, with its vintage pieces, handmade goods, and retro-chic decor. Then there's Wave on Chapel Street, which stocks jewelry, gifts, and quirky cards. This boutique is a must-see if you're in the market for an Alexis Bittar lucite piece.
By Lauren Simeone
nabewise