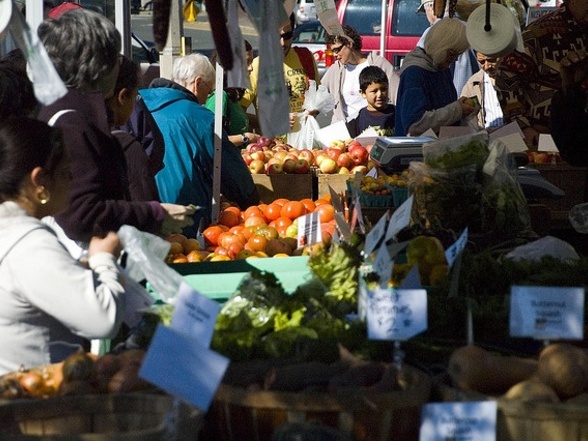 [vc_row][vc_column][vc_column_text]
Infomation
While Union Square isn't served by the T, it offers residents and visitors great eats and unique shopping opportunities. A strong sense of community is evident in Union Square and its surrounding hills' quirky festivals and weekly farmers markets. Union Square is served by MBTA bus lines.[/vc_column_text][vc_separator color="mulled_wine"][vc_column_text]Union Square, Boston Data : Neighborhoods & Travel – Score out of 100[/vc_column_text][vc_progress_bar values="%5B%7B%22label%22%3A%22Dining%2086%22%2C%22value%22%3A%2286%22%7D%2C%7B%22label%22%3A%22Hipsters%2082%22%2C%22value%22%3A%2282%22%7D%2C%7B%22label%22%3A%22Community%2080%22%2C%22value%22%3A%2280%22%7D%2C%7B%22label%22%3A%22Families%2078%22%2C%22value%22%3A%2278%22%7D%2C%7B%22label%22%3A%22Gays%2FLesbians%2075%22%2C%22value%22%3A%2275%22%7D%5D" bgcolor="sky" options="striped,animated" title="TOP ATTRIBUTES"][vc_progress_bar values="%5B%7B%22label%22%3A%22Parking%2054%22%2C%22value%22%3A%2254%22%7D%2C%7B%22label%22%3A%22Green%20space%2054%22%2C%22value%22%3A%2254%22%7D%2C%7B%22label%22%3A%22Pet%20friendly%2050%22%2C%22value%22%3A%2250%22%7D%2C%7B%22label%22%3A%22Shopping%2046%22%2C%22value%22%3A%2246%22%7D%2C%7B%22label%22%3A%22Income%2015%22%2C%22value%22%3A%2215%22%7D%5D" bgcolor="bar_turquoise" options="striped,animated" title="LOWEST ATTRIBUTES"][vc_separator color="mulled_wine"][vc_column_text] Reviews
Little square, big flavor
Although it doesn't have its own T stop (yet!), it would be a mistake to skip over Union Square. It's a fairly small area, but has great local flavor and a strong neighborhood feel.
P.A.'s Lounge holds local music shows and fun events like rock, paper scissor competitions. The Independent is great for dining and drinks and is truly a neighborhood bar—you'll see the same folks at their bar every weekend. The farmer's market is a huge bonus and really helps bring the community together. And the Fluff Festival. You can't mention Union Square without bringing up this Somerville institution that celebrates the invention of Fluffernutter
Once the Green Line extends here, in 2015, this square will be unstoppable. It'd be wise to invest in a place now while they're still fairly affordable.
Heather V.
THE NEXT BIG THING!
The Union Square neighborhood is one of Somerville's upcoming trendy hot spots, as evinced by the large-scale and sometimes disruptive construction project right in the heart of the square. As mentioned in a few other reviews, the construction is a bit obnoxious and the nabe is inconveniently off the T-line. However, the way the nabe is being improved and updated demonstrates that these minor irks will be a thing of the past in a few years. I can't speak to living here but this is one of my most frequented spots in the city. The parking situation is a bit chaotic because of the construction, but I always manage to find un-metered (!!) parking. I find that the dust and chaos is well worth the visit because Union Square is a veritable hub of great food, great beer and a strong community.
Union Square hosts a wealth of wonderful, unique dining experiences. The Square hosts a wonderful coffee shop, Sherman's Cafe, which offers local pastries and free Wi-Fi. On the other side is the coffee shop's sister grocery store, Sherman's Market, a tiny store that only sells local and in-season items. For all of the localvores in the Boston Area, Sherman's Market is a vital contribution to the trendy slow-food movement. The store sells local dry beans, cheese, meat and other items. The market is a bit pricey and is not always fully stocked but it is the only place in Somerville where you can find locally made crackers!
The Square also sports some great bars: The Independent, Bull McCabe's and Precinct. The Independent is a particular favorite of mine because of it's fantastic beer selection and lively atmosphere. The bar/restaurant has a bit of a colonial pub vibe with a classic New England/American menu. There are also a variety of ethnic varieties that I feel add to the unique character of the Nabe. Peruvian, Brazilian, Thai, Indian – Union Square has it all!
Overall, I find that Union Square is an exemplar of the benefits of "city-living" without all the smut and noise of a "downtown" experience.
Tamara G.
GENTRIFYING COMMERCIAL HUB
Union Square gets its name from its involvement in the Civil War; the nabe was used as a recruitment and mustering site. Union Square still finds itself put to great use however in these modern days, it is the commercial center for its surrounding Somerville and Cambridge nabes. It is home to several locally owned restaurants, bars, and shops.
Union Square has become the center of the surrounding communities, hosting local events and hosting the Somerville police stations and post office. The nabe has quickly been gentrifying and it looks like that will continue for a while. This being said, the population is still fairly diverse and that translates over into the many Ethnic markets in the nabe. Union Square also hosts a fabulous Farmer's Market that is worth the trip if you're not a local.
Mallory C.
KEEPS GETTING BETTER
It would be an understatement to say that Union Square is rapidly changing. All the major roads and sidewalks are being replaced, a green line stop will be going in in 2015, cafes, boutiques and yoga studios are cropping up around the old school ethnic food shops and restaurants, and the city has major plans to develop every open space and then some. The surrounding neighborhoods, while still a little tattered here and there, are quite beautiful with plenty of different housing options. The side of the square near McGrath Highway is rougher, but when you climb Prospect Hill there are amazing old mansions. Rent is quickly on the rise, but still more affordable than Cambridge or trendier parts of Somerville. People are still pretty friendly as most are locals since Union Square is still not a big draw for outsiders.
Matt S.
UNION SQUARE, A SOMERVILLE SECRET REVEALED
If it were recess and we were picking dodge ball teams, I'd pick Union Square over Davis. Sure, Davis is strapping and hip, it wears all the right apparel and has all the spin-dip-dodge moves a captain could want in a player, but I prefer the quiet killer, the below-the-radar tactics of Union.
This nabe, only a few minutes walk to Davis and Porter Squares, does not have its own T stop, but give it a chance. What it's lacking in accessibility, it makes up for in quirkiness.
Example a: The What the Fluff? Festival. A one-day celebration of Somerville native and inventor of Fluff, Archibald Query. There are fluff-inspired games, $1 Fluffernutter sandwiches, and even a Fluff Fear Factor Challenge (your guess is as good as mine). Don't worry, local pubs like The Independent serve Fluff cocktails well past the point that Rice Krispy treats run out.
Exibit B:
Portugese breakfasts with lions.
Neighborhood Restaurant and Bakery in Prospect Hill serves up the most epic spread your bleary morning eyes have ever laid eyes on. The menu has traveled from Portugal, to Jersey, to Somerville, and stays true to its roots with homemade everything: jams, syrups, breads, and corned beef hash. When it's warm, you can eat outside and marvel at the unmoving stoicism of the cement lions at the restaurant's gate.
Exibit C:
Plants and Pumps?
Ricky's Flower Market gives an old abandoned gas station a new lease on life (and a serious karmic upgrade, if you ask me). I guess ol' Ricky decided that selling plants and flowers felt better and made people happier than selling oil. Who knew? So he let the plants take over. The place looks like Miss Havishams'house—only a bit less creepy—and much of what grows all around you is for sale.
OK. Three reasons why Union is my top pick. It doesn't wear Rebock Pumps or come with its own boom-box on its shoulder, but it keeps it real.
Pearla M.
AWESOME, AFFORDABLE NEIGHBORHOOD
I love Union Square because it has everything I need within walking distance. Since they finally repaved the roads and added clear bike lanes, it's been a breeze to get around. It might not be on the T, but the myriad of bus options will never leave you stranded. The Square is a real community center with multiple festivals throughout the year and regular farmer's markets. You get all types in Union Square, from families to grungy hipsters, all of a variety of ethnic backgrounds. Besides all that, my favorite beer is served at the Precinct, Market Basket is the cheapest supermarket around, and there is an excellent range of dining options and specialty grocers. Reliable Market and Capone's anyone? The only real downside is the super intense parking ticketers – they are like hawks for unstickered or otherwise improperly parked vehicles.
courtney
[/vc_column_text][vc_separator color="mulled_wine"][/vc_column][/vc_row]