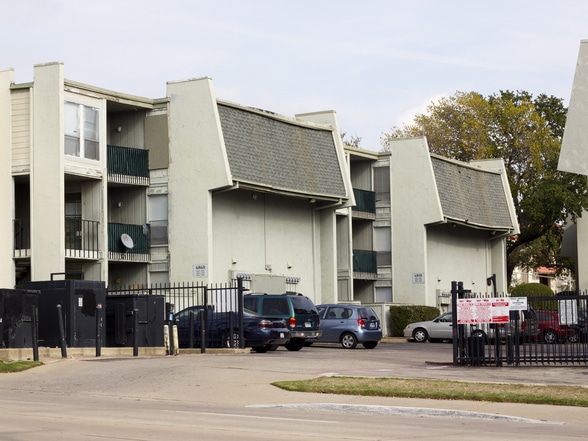 Vickery Meadows
by nabewise
[vc_row][vc_column][vc_column_text]
Infomation
Vickery Meadows is characterized by its older, densely-populated apartments. Just north of those apartments sits one of the oldest and most respected hospitals in Dallas—the Texas Presbyterian Hospital. In addition, Vickery Meadows has some great green space where folks are often seen picnicking under the shady trees in Harry Moss Park.[/vc_column_text][vc_separator color="mulled_wine"][vc_column_text]Vickery Meadows, Dallas Data : Neighborhoods & Travel – Score out of 100[/vc_column_text][vc_progress_bar values="%5B%7B%22label%22%3A%22Parking%2050%22%2C%22value%22%3A%2250%22%7D%2C%7B%22label%22%3A%22Green%20space%2050%22%2C%22value%22%3A%2250%22%7D%2C%7B%22label%22%3A%22Ethnic%2044%22%2C%22value%22%3A%2244%22%7D%2C%7B%22label%22%3A%22Public%20Transportation%2042%22%2C%22value%22%3A%2242%22%7D%2C%7B%22label%22%3A%22Gritty%2038%22%2C%22value%22%3A%2238%22%7D%5D" bgcolor="sky" options="striped,animated" title="TOP ATTRIBUTES"][vc_progress_bar values="%5B%7B%22label%22%3A%22Income%2013%22%2C%22value%22%3A%2213%22%7D%2C%7B%22label%22%3A%22Seniors%208%22%2C%22value%22%3A%228%22%7D%2C%7B%22label%22%3A%22Empty%20nesters%206%22%2C%22value%22%3A%226%22%7D%2C%7B%22label%22%3A%22Safety%200%22%2C%22value%22%3A%220%22%7D%2C%7B%22label%22%3A%22Families%200%22%2C%22value%22%3A%220%22%7D%5D" bgcolor="bar_turquoise" options="striped,animated" title="LOWEST ATTRIBUTES"][vc_separator color="mulled_wine"][vc_column_text]Vickery Meadows, Dallas Reviews
Flat Out Dangerous
In terms of housing, Vickery Meadows consists of almost entirely apartments, many of them old and outdated, at that. This nabe may have once been a decent place to live, but now it is overrun by crimes, burglaries, and drugs.
To be blunt, this is not a good place to live. Crime rates are simply too high and extremely cheap rent is no excuse for living in an unsafe neighborhood.
What's awesome
There's a hospital (probably sees a lot of business) and a very large park that has nice trails, despite the trash
What's not so awesome
Unsafe, poor, high levels of crime
Steve R.
The Hood
Vickery Meadows is the ghetto of Dallas. With every big city, you will find pockets of bad neighborhoods, and this is one of them. It's got lots of apartments with a diverse mix of people. This is a nabe that you fear for your life when driving through it at night. Mamma always told me to steer clear of this place.
What's awesome
What's not so awesome
Ghetto – so lots of baggin' and saggin' people and gross apartments with all the resident's junk hanging on their balconies.
Meredith L.[/vc_column_text][vc_separator color="mulled_wine"][/vc_column][/vc_row]