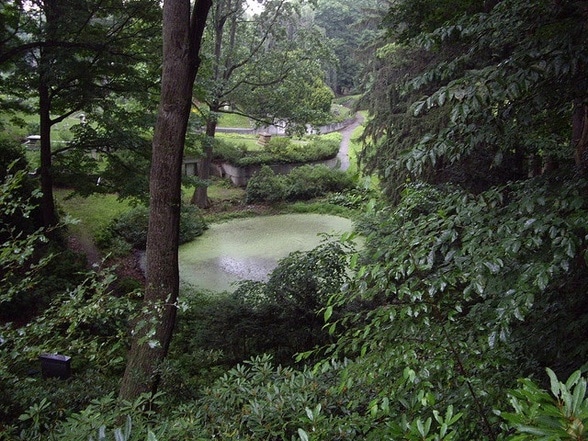 West Cambridge
by nabewise
[vc_row][vc_column][vc_column_text]
Infomation
Described by one local as having "everything you need to live well," West Cambridge is as well stocked as Mary Poppins' carpet bag. You've got your quiet neighborhoods off of Mt. Auburn Street, your close proximity to the urban hubub of Harvard Square, your bike paths along the Charles, and green spaces around Fresh Pond, your modern playgrounds and manicured schoolyards, and just when you think the carpet bag's empty… a cheese monger and an Italian chef pop out! This litany of amenities is not, however without cost: prices are high to live here. West Cambridge is served by the Harvard Square stop along the Red Line T, and several bus lines.[/vc_column_text][vc_separator color="mulled_wine"][vc_column_text]West Cambridge, Boston Data : Neighborhoods & Travel – Score out of 100[/vc_column_text][vc_progress_bar values="%5B%7B%22label%22%3A%22Quiet%20100%22%2C%22value%22%3A%22100%22%7D%2C%7B%22label%22%3A%22Families%2091%22%2C%22value%22%3A%2291%22%7D%2C%7B%22label%22%3A%22Safety%2088%22%2C%22value%22%3A%2288%22%7D%2C%7B%22label%22%3A%22Seniors%2086%22%2C%22value%22%3A%2286%22%7D%2C%7B%22label%22%3A%22Empty%20nesters%2085%22%2C%22value%22%3A%2285%22%7D%5D" bgcolor="sky" options="striped,animated" title="TOP ATTRIBUTES"][vc_progress_bar values="%5B%7B%22label%22%3A%22Public%20Transportation%2063%22%2C%22value%22%3A%2263%22%7D%2C%7B%22label%22%3A%22Singles%2050%22%2C%22value%22%3A%2250%22%7D%2C%7B%22label%22%3A%22Shopping%2044%22%2C%22value%22%3A%2244%22%7D%2C%7B%22label%22%3A%22Dining%2044%22%2C%22value%22%3A%2244%22%7D%2C%7B%22label%22%3A%22Nightlife%2038%22%2C%22value%22%3A%2238%22%7D%5D" bgcolor="bar_turquoise" options="striped,animated" title="LOWEST ATTRIBUTES"][vc_separator color="mulled_wine"][vc_column_text] Reviews
Suburb in the City
West Cambridge is home to some of Cambridge's most affluent residents. Real estate here is not cheap-at all-but you really get what you pay for here. The homes, some of them old Victorians, some of them newer models, are ideally located for people working downtown but who want feel of living in the "country" because that's what it is essentially. Harvard Square is practically walking distance from most of West Cambridge as are several MBTA lines that will get you into town. Most residents here, however, have flashy cars that they drive around. The homes, and when I say homes, I mean house, front yard, back yard, gardens etc, are quite beautiful and make a statement.
I had a friend who grew up in this nabe and I always thought it was so strange how it felt like we were out in a suburb but then we could walk to the river or Harvard Squareand see the rest of the city.
Mallory C.
West Cambridge Makes You Want to get Wifeyed
A stroll with my boyfriend through the quaint, quiet neighborhoods in West Cambridge made me all gooey-kneed and weepy-eyed. I found myself stopping to coo in the direction of babies in strollers. I tarried outside of real estate office windows and daydreamed aloud about the romance of window box tending and fire place stoking. Maybe it was the barometric pressure? The time of the month? Or maybe it was the charm of the place. West Cambridge got into me and made me want to get wifeyed up! Recognizing my compromised state of mind and the very real danger of the situation, my boyfriend got us the hell out of dodge and back to the neighboring, and far less romantic, Harvard Square before I could utter the words: "I do."
An ideal place to raise a family if you've got the cash flow, West Cambridge is an idyllic neighborhood replete with parks and schoolyards teeming with a diverse array of smiling children and their adoring well-educated parents. Want to get your kid mandolin lessons? Your neighbor knows a guy at Harvard. Considering installing a solar heated greenhouse on your back porch? Your neighbor knows a guy at Harvard. Trying to get that paper on bio-ethics published? Harvard.
Grocery and dining options in West Cambridge are high quality and plenty. Locals with time on their hands and quality food on their minds don't mind making a few stops to stock their fridges and pantries. They'll hit the Fish Monger for the freshest catch, Sofra Bakery for Middle Eastern Breads and Chocolate Hazelnut Baklava and Formaggio Kitchen for artisan cheeses and obscure Belgian Beers. Darwin's Limited offers some of the best takeout and people watching in the nabe, and Trattoria Pulcinella offers tastes of Italy (wild boar and ox tail are on the menu) you just won't find at Bertucci's.
So I've decided that while West Cambridge might not be the place to settle as a poor, day dreaming, and emotionally volatile 20 something, it's something to shoot for. I've already got my unborn children on waiting lists at a few of the local preschools, and I'm reading up on window box maintenance.
Pearla M.
Peace When You Need It
Being born and bred in the suburbs, this section of Cambridge is, for me, the perfect mix between the lull of the 'burbs and the bustle of the city. For those that need to see green when they look out of their windows, yet still want a reasonable commute to the various squares in Cambridge or the city proper, this is the place to be. Walking around this nabe, you're likely to find anyone from twenty-somethings off to work or play in Harvard Square to seniors that have been living here for decades, including everyone in between.
If you're looking for green space, there are various parks throughout the area, including the historic Longfellow Park, which was home to Henry Wadsworth himself, as well as the location from which George Washington conducted the Revolutionary War for two years. Likewise, there is Fresh Pond, the large reservoir around which one can walk dogs and even let them go swimming. As I am writing this, I am watching a jogger sit down at a bench on the bank of the Charles River, exhausted from running the bike path that spans the length of the river itself.
For more than just residential and park spaces, you could head over to Huron, where there is a quaint strip of businesses along the road. An inspiring little used bookstore, restaurants, antiques, stores devoted to meats, cheeses, and breads – in short, everything you could need to live well. If, however, the peace and quiet become a bit too peaceful or quiet, you'll find yourself a very short walk away from the livelihood of Harvard or Porter Squares.
Jake T.
Great parks, Quiet Life
This is a sparse residential neighborhood west of Harvard Square, primarily full of single-family homes. The people here vary from businessmen with families to older couples whose children have moved out. The younger families and tree-hugging yuppies seem to overlook this area in favor of Wellesley Hills or Coolidge Corner. That isn't to say that this "nabe" isn't green – there are lots of youthful-looking folk who ride their bikes around Huron Ave and Brattle Street, and almost everyone has old, majestic trees growing in their yards. It's a great balance of quieter streets, bike lanes, pet-friendly parks, as well as relative proximity to the rest of Cambridge.
There are great spots for long walks around the river and Fresh Pond, including gorgeous views of Boston at night. In addition to all that, the big Cambridge Cemetery is conveniently located just a few blocks down from all the seniors in this area.
Sean G.
[/vc_column_text][vc_separator color="mulled_wine"][/vc_column][/vc_row]