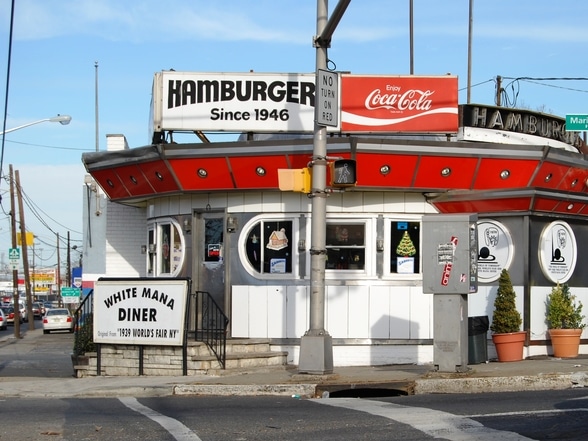 Western Slope
by nabewise
Infomation
Aptly named Western Slope is a gently sloping downhill nabe on the west side of the Heights, wedged in between Kennedy Boulevard and Tonnele Ave. It is exploding with housing choices; Victorians, brownstones, condos and apartments mingle together on quiet, narrow streets. It has a laid back but diverse vibe, relaxing parks, public art, and some classic American restaurants.
Top Votes – Score out of 100
Blue Collar 75
Parking 67
Seniors 53
Dining 50
Community 50
Lowest – Score out of 100
Shopping 44
Nightlife 44
Families 41
Clean 38
Income 5
Top Reviews from Travel Rentals Neighborhoods
Go West?

Generally Jersey City is being developed in a wave of investment that flows from east to west, so the Western Slope hasn't seen a ton of it, especially lately. You could check out the Leonard Gordon Park, with its "monumental" sculptures of Buffalo and Bear, because it is a landmark that got its start in the so-called City Beautiful Movement. These grand sculptures didn't really inspire civic virtue as the movement had claimed, though, and now the area is pretty ramshackle. It may have been really nice once back in the day, but I'm not too sure.

steve L.
Good Balance

Unlike other neighborhoods in Jersey City that have been "taken over" by different groups (be it developers, yuppies, ethnicities, or whatever), Western Slope still feels like it has a pretty good balance of everything, but it is a little slow on the restaurant and social scene. Also, I'm not sure but it seems like the demographics might be skewed way out to the elderly side of things. Which is fine with me since most grandparents I know don't carry guns or deal heroin.

Coco P.
Interesting

The Sparrow Hill neighborhood stretches along Liberty Avenue and offers some cool old-school houses, and really quaint, VERY narrow streets. Parking can be difficult sometimes, but the neighborhood is really quiet and pretty safe. Sometimes you'll hear a car driving by with loud music, but that's about it. Despite being further away from things, traffic is usually light here, so the commute isn't bad at all by car.

Stacey A.