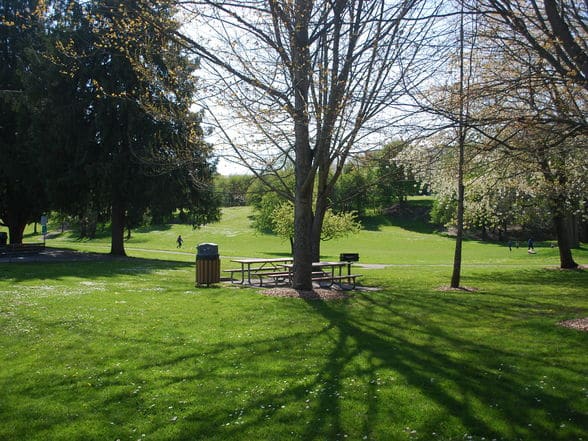 [vc_row][vc_column][vc_column_text]
Infomation
Brighton is a peaceful nabe bordering South Beacon Hill and benefiting greatly from the recent addition of a light-rail line connecting SeaTac and the Central District. Convenient and quiet, Brighton once was a far flung nabe due to its relative lack of transportation options, but now with multiple bus lines and the light-rail, it has begun to revitalize at an ever increasing pace. Tightly packed with bungalows and a few restaurants scattered in for good measure, Brighton feels like your standard older Seattle nabe: quiet and tree-lined, while still just minutes from the heart of the action.[/vc_column_text][vc_separator color="mulled_wine"][vc_column_text]Brighton, Seattle Data : Neighborhoods & Travel – Score out of 100[/vc_column_text][vc_progress_bar values="%5B%7B%22label%22%3A%22Public%20Transportation%2083%22%2C%22value%22%3A%2283%22%7D%2C%7B%22label%22%3A%22Dining%2075%22%2C%22value%22%3A%2275%22%7D%2C%7B%22label%22%3A%22Singles%2071%22%2C%22value%22%3A%2271%22%7D%2C%7B%22label%22%3A%22Parking%2070%22%2C%22value%22%3A%2270%22%7D%2C%7B%22label%22%3A%22Families%2058%22%2C%22value%22%3A%2258%22%7D%5D" bgcolor="sky" options="striped,animated" title="TOP ATTRIBUTES"][vc_progress_bar values="%5B%7B%22label%22%3A%22Pet%20friendly%2050%22%2C%22value%22%3A%2250%22%7D%2C%7B%22label%22%3A%22Shopping%2050%22%2C%22value%22%3A%2250%22%7D%2C%7B%22label%22%3A%22Empty%20nesters%2049%22%2C%22value%22%3A%2249%22%7D%2C%7B%22label%22%3A%22Seniors%2048%22%2C%22value%22%3A%2248%22%7D%2C%7B%22label%22%3A%22Income%203%22%2C%22value%22%3A%223%22%7D%5D" bgcolor="bar_turquoise" options="striped,animated" title="LOWEST ATTRIBUTES"][vc_separator color="mulled_wine"][vc_column_text]Brighton, Seattle Reviews
Convenient and Affordable
Like a lot of other nabes, Brighton boasts of being connected to the city while being far enough east to be cheap. If you talk to a lot of locals they'll kind of scoff at Brighton as being out of the way and boring (dependning on their knowledge of Seattle they might not have even heard of it.)
If you are moving to Seattle, or moving around in Seattle, do not cross this little nabe off the list though. It is convenient for the right price. In addition it's not such a bad place to live, there's green, there's trees, and there's sketchier places in the world (some of them pretty close by—far enough away to not worry though.)
Rodney H.
Diverse
Be prepared to run into people speaking a rainbow of languages here. Lots of interesting places to eat, and they say fortune favors the bold, so if you're feeling bold give it a shot. Seriously, you'll find things here that you might not find in other Seattle areas in huge numbers. Although not as hip as places like Capitol Hill, where I currently live, still fun to venture out to a place like Brighton every once in a while to remind yourself that Seattle has more to offer than what goes on Downtown.
Jessica P.
BRIGHTON'S GETTING IT'S WINGS, WATCH OUT FOR THE SUN!
Brighton is one of the fast-developing nabes of the southern part of Seattle, being quickly revitalized by the implementation of the Light Rail. Within walking distance of the beautiful Seward park to it's east, and a variety of different shops and eats along MLK, this small residential nabe gives its resident a quick pick of all the best. To the south, Dunlap offers a similar hodgepodge of restaurant options, like Brighton, from pizza to Ethiopian. Hop on the Light Rail to commute north toward Downtown Seattle, and within the next few years, up past Capitol Hill and even the University District, opening this nabe to students, even, with the development of it's public transportation
Christopher M.
THE ADDITION OF LIGHT-RAIL MAKES THIS A VERY CONVENIENT SPOT ON THE CHEAPER SIDE OF SEATTLE
Brighton is located just southeast of Beacon Hill, and is a dense nabe of suburban character. Small bungalows tightly packed together are the norm for this neighborhood and it resembles Beacon Hill in appearance. There are good food options in the nabe and close by in southern Beacon Hill, but there are not a ton of them, since the nabe lacks any sort of centralized downtown area. This nabe is quiet and on the cheaper side for small family dwellings in the Seattle area, and is pretty darn close to the stunning Seward Park.
The recent construction of the light-rail line from SeaTac International to downtown has already begun to bring an influx of money and people to the area from Brighton north to Beacon Hill, and new developments are beginning to pop-up in the nabe. Undoubtedly, this will raise the land values in the area, but Brighton is far enough off the beaten path (for now) to remain cheap while providing a rather spectacular level of convenience as residents can now hop on the light rail to get downtown quickly for work, or out to the airport for play time. There is an elementary school in the nabe proper, as well as multiple churches and a sizable Jewish community. In a nutshell, Brighton is quaint and unassuming, and getting better by the minute.
Zachary Walker
[/vc_column_text][vc_separator color="mulled_wine"][/vc_column][/vc_row]