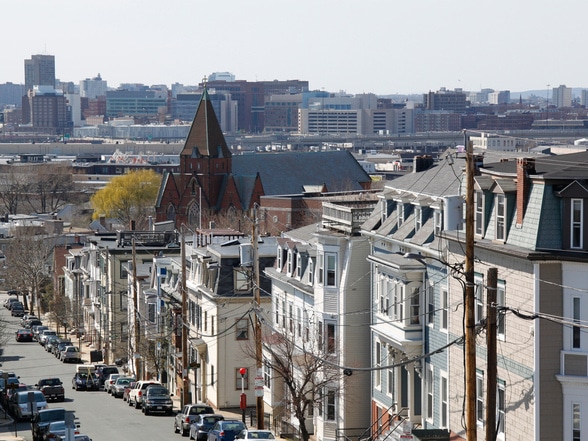 Columbus Park/Andrew Square
by nabewise
[vc_row][vc_column][vc_column_text]
Infomation
Known largely as a commercial and industrial nabe, it seems that Columbus Park/Andrew Square is slowly making the move to become known as a more residential part of town. Thanks to the opening of a top of the line nautical-themed "green" playground, some casual restaurants, and a few hip coffee shops, Columbus Park/Andrew Square is making a name for itself far beyond food distributors, warehouses, and giant chain stores. This is definitely a nabe to watch.[/vc_column_text][vc_separator color="mulled_wine"][vc_column_text]Columbus Park Data : Neighborhoods & Travel – Score out of 100[/vc_column_text][vc_progress_bar values="%5B%7B%22label%22%3A%22Blue%20Collar%2097%22%2C%22value%22%3A%2297%22%7D%2C%7B%22label%22%3A%22Gentrifying%2093%22%2C%22value%22%3A%2293%22%7D%2C%7B%22label%22%3A%22Dining%2067%22%2C%22value%22%3A%2267%22%7D%2C%7B%22label%22%3A%22Ethnic%2067%22%2C%22value%22%3A%2267%22%7D%2C%7B%22label%22%3A%22Shopping%2058%22%2C%22value%22%3A%2258%22%7D%5D" bgcolor="sky" options="striped,animated" title="TOP ATTRIBUTES"][vc_progress_bar values="%5B%7B%22label%22%3A%22Quiet%2042%22%2C%22value%22%3A%2242%22%7D%2C%7B%22label%22%3A%22Families%2039%22%2C%22value%22%3A%2239%22%7D%2C%7B%22label%22%3A%22Seniors%2021%22%2C%22value%22%3A%2221%22%7D%2C%7B%22label%22%3A%22Empty%20nesters%2016%22%2C%22value%22%3A%2216%22%7D%2C%7B%22label%22%3A%22Income%207%22%2C%22value%22%3A%227%22%7D%5D" bgcolor="bar_turquoise" options="striped,animated" title="LOWEST ATTRIBUTES"][vc_separator color="mulled_wine"][vc_column_text]Columbus Park Reviews
Given time and more young couples, Columbus Park/Andrew Square could become a hip place for twenty-somethings and new families. But, as it stands, residents will still head out on the train for places to eat and kick back at night. Hey, at least the transportation is top-notch!
Ryan B.
More than just a Target
I'm not going to lie, I usually make the trip to this neighborhood to visit the local Target-I'm a sucker for Target. But on a recent trip, I discovered something else in this area that I'm a sucker for-chicken and waffles. That's right, I said chicken and waffles. I've always been baffled by this Southern phenomena and never pass up a chance to see what the fuss is all about. Lucky for me, I had the opportunity at the Hen House in Andrew Square. I was pleasantly surprised by the number of other unique eateries including a killer taco joint (ok, not that unique in Boston but it's always fun to find a new taco to really blow your mind) and a polish restaurant. There are also a couple of "green" cafes and hip coffee shops. I'm not sure about living in this area but it's becoming a really great place to visit!
Mallory C.
[/vc_column_text][vc_separator color="mulled_wine"][/vc_column][/vc_row]