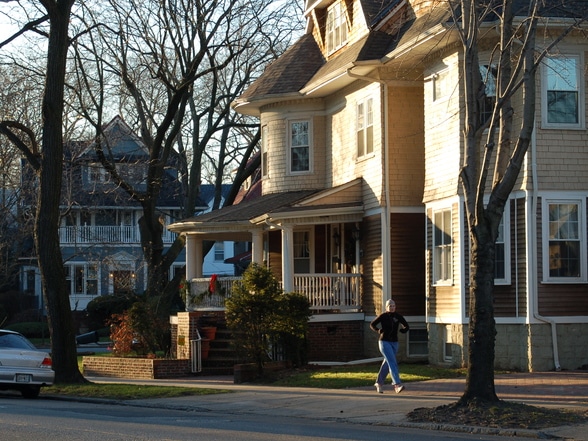 Ditmas Park, Brooklyn
by nabewise
Infomation
Ditmas Park, officially recognized as a historic district, is a residential neighborhood in West Flatbushcherished for its antique Victorian style homes. The area has quickly transformed into a notable hub of activity due to the introduction of coffee shops, bars, and restaurants on Cortelyou Road.
Top Votes – Score out of 100
Dining 83
Community 83
Gentrifying 83
Pet friendly 75
Public Transportation 67
Lowest – Score out of 100
Empty nesters 34
Singles 25
Shopping 17
Seniors 7
Income 7
Top Reviews from Travel Rentals Neighborhoods
Ditmas park is a gem located in central Brooklyn. It's occupied by the young and old, Asians and Europeans, and democrats and republicans. Everyone is attracted to Ditmas park because it boasts beautiful Victorian mansions and is steps away from the southern part of Prospect Park. It's got charm and class. My girlfriend just moved to Ditmas Park and her only regret is that she didn't move there sooner. It takes her about 40 minutes on the express Q line to get to work in midtown.Beverly W.
I went to Ditmas Park to check out The Farm on Adderly that my friend has been raving about for weeks. They have a pretty sweet outside patio and the food is delicious. Following the trend of other hip, urban restaurants they provide food with a moral stance. Animals are killed humanly and they use seasonal produce.Carrie C.
What isn't there to like about Ditmas Park? Once upon a time I lived amidst the hustle and bustle of downtown Manhattan, but I woke up and smelled the coffee. Now I've got the best of both worlds. I can get to Manhattan in a hop, skip and a jump, but I live in the closest thing to "paradise" just outside the craziness. P.S. 139 is a great school and here you get to have a backyard! Ah the good life…Bruce C.