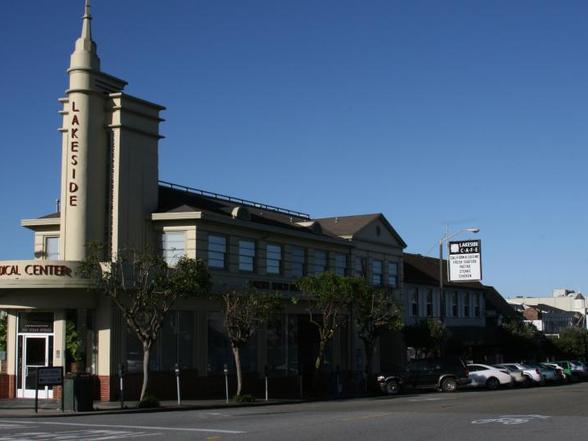 Infomation
Lakeside is a nabe where white picket fences and manicured lawns exude a suburban vibe. Bordered by 19th Avenue on the west, Junipero Serra Boulevard on the east, and Sloat Boulevard to the north, Lakeside is all but surrounded by major commuter thoroughfares. Given this busy location, the nabe remains surprisingly quiet. Residents enjoy Lakeside's quaint shops and restaurants along Ocean Ave. The M-Oceanview provides convenient transport, as do a few bus routes.
Top Votes – Score out of 100
Families 79
Parking 75
Dining 75
Safety 67
Quiet 67
Lowest – Score out of 100
Income 35
Nightlife 33
Green space 33
Singles 25
Shopping 17
Top Reviews from Travel Rentals Neighborhoods
The nabe surrounding San Francisco State University either charms you completely, or you still feel pretty good about it. Either way, you'll at least like Lakeside. This nabe boasts houses with yards and fences, despite San Francisco's notorious population density. A lot of students and faculty from SFSU elect to live here and love it. Lakeside is also home to several good primary schools, such as the famous Lakeside Presbyterian Center for Children, a preschool with a lengthy waiting list rumored to be the best in the city, and Mercy High School, a very good private school, and Lowell High School, one of the city's best public high schools. As for schooling, Ocean Avenue boasts small shops while Stonestown Galleria has the bigger chain brands, so all are satisfied. Overall, Lakeside is a really well rounded nabe in the city with the perks of the suburbs.Chloe N.
Big Charm in a Big City

Lakeside is not just tiny, welcoming, and uber-charming. It's also filled with genuine people and decent restaurants. It feels suburban and stable, and it makes you want to walk around and smile at people. I've spent many weekend mornings at Lakeside Cafe, enjoying a homestyle breakfast and smiling happily at the other customers doing the exact same thing. There are families, elderly couples, groups of students, and everything in between. Lakeside really does charm everyone.

What's awesome

It feels homey and welcoming. In one small strip of Ocean Avenue, you have a Walgreens, a bank, several restaurants, and ample street-metered parking.

What's not so awesome

It's small so you can pretty much walk its "strip" in a matter of minutes. You'll also need to venture other places if you are looking for nightlife or excitement.

Macie M.
Just down the street from my neighborhood. Seems to be fairly elderly friendly. Lots of single-family homes. Ocean Avenue saves this neighborhood from being too quiet and too uneventful. There are a lot of little shops and restaurants on Ocean.Michaela Ann M.
Other than the intense traffic on Junipero Serra Blvd and 19th Ave, you'd think you were in the burbs here. Practically every house has a white picket fence, unheard of in SF. It's nice but that's it. Not much charm here although Ocean Avenue has some great food.Gena F.