Buena Park Things To Do – Your Guide to the Real O.C.: Buena Park
by nabewise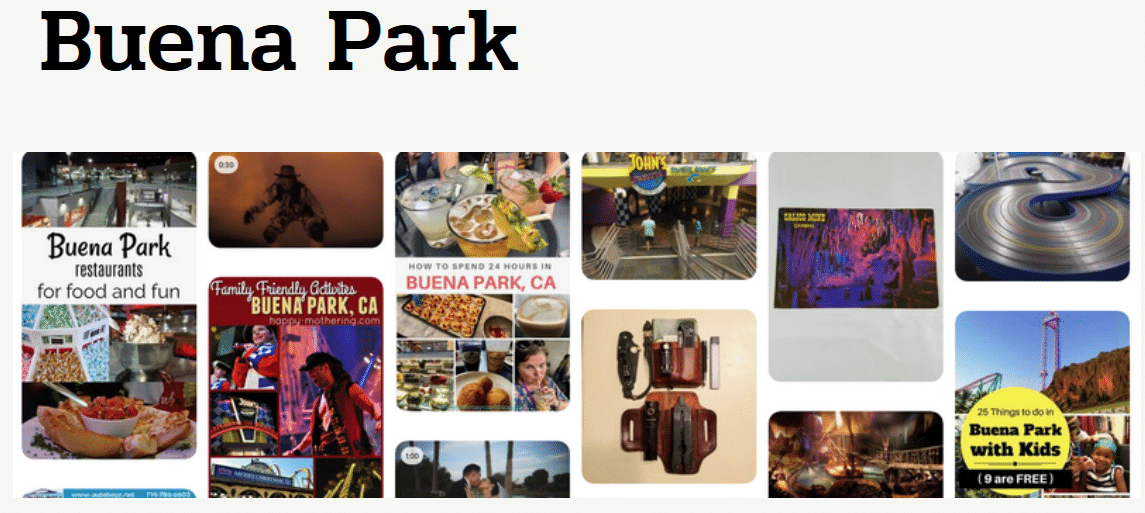 Introducing Buena Park things to do , a mixture of English and Spanish, meaning Good Park in the former and Plaza Buena in the latter. Reflected in the name is the historical influences provided by a large Hispanic, mostly Mexican, population in the township. In recent decades, an influx of immigrants from Asian-Pacific nations have also moved in and created a substantial community. But there's more than just history to this place…
Knott's Berry Farm
Rich in history and local tradition, Knott's Berry Farm (known simply as Knott's, or even KBF to us locals), is more than just a theme park, it is a tribute to good old-fashioned Western America culture.
Knott's for Thrill Seekers –
Start off early in the morning, ideally when the park opens its gates (at 10 a.m.). If you need, there's a nice Starbucks down the street (Beach Boulevard, north of La Palma) to pick up a coffee to start your day. Before you get too much filling your stomach, which will be easy with the delicious funnel cakes and boysenberry topping with powdered sugar, hop on all of the jolting rides first. You'll also avoid longer lines near the end of the day by going on early. This means you will be starting at the Boardwalk section of the park, running to be one of the first on Boomerang. Afterwards, go strap yourself in at the Supreme Scream station as you prepare for a crawl to the top of a 254 foot high tower and take a deep breathe before the quick and forceful drop down (said to be a mere 3 seconds). Heart pumping yet? How about a slide down "The World's Tallest, Steepest and Wettest Water Ride!" The Perilous Plunge will get you and everyone pointing at you wet… a great way to cool yourself off in the middle of the day.
Wait… we know your clothes have stopped leaving a puddle behind you. It's time to change that! Walk across the path, over to Rip Tide. Choose a seat in the middle for maximum effect as you tumble around the spouting fountain. Okay, now it is time to dry off again, for the meantime. Head over to the Xcelerator (the big, tall red one) and zoom around corners like you're racing in that t-bird. Get out of the sun and sit under a lovely umbrella in Fiesta Village… while spinning around at the Hat Dance. Your head will certainly be spinning afterwards. If all that activity has really stirred up your appetite, stomp over to the Bigfoot Broiler for a juicy burger. When done chomping that beef, it is required to go to Bigfoot Rapids (you're in the area, anyway). As they say, you will get wet, and you just may get soaked (if you sit at the seat that swerves under the waterfall). For dessert, and a quick drying off, saunter on back to Fiesta Village for Montezooma's revenge. Once that is done, relax, grab a funnel cake (it's a requirement to have it with boysenberry sauce), and catch one of the Old West shows back in Ghostown.
Knott's for Families –
Begin your day with a serving of the classic pancake breakfast at IHOP, across the street from KBF's entrance. The park will open at 10 o'clock, so it's best to get there at the time to allow yourself to maximize the day at this multi-faceted theme park. Make it a fun history lesson for the kids by pretending they're going off to work in a gold mine on Ghost Rider, a roller coaster said to be one of the longest and tallest in the world. After that little bit of exhilaration, pan for gold over at the Gold Rush Camp and possibly strike it rich! Cool down from the heat of the day on the Timber Mountain log ride, a Knott's classic.
Take a break from all of the excitement of the Old West and enjoy a delicious burrito or other Mexican fare at La Victoria Cantina in Fiesta Village. Once the food settles, be prepared to discover ancient mysteries on the always adventurous Jaguar ride. Don't worry, Camp Snoopy is next! Great for kids of all ages (but still best for the young ones), this offers many cute attractions for the family. I remember around the age of 5 having my picture taken on the Huff and Puff mining cars, while pumping and moving the car all by myself.
Near the end of your day, take a tour on the Ghost Town Calico Railroad… just be sure to watch out for flying bullets, as handkerchiefed bandits may board your train. Finish off with a supper at Mrs. Knott's Chicken Dinner Restaurant. Just be sure to make the reservations in advance, otherwise the wait is destined to be terribly long any day of the week. For a map of the park's location, please check here.
So, what else is there to do here? There is also the Knott's newer sister park, Soak City, which is mainly used by locals to cool off from the Southern California heat and nothing I would particularly recommend going out of your way to visit.
Don't pack your bags just yet, Buena Park still has more to offer than a family themepark.
Dinner and a Show
Medieval Times –
A classic in its own right, Medieval Times is the ultimate place for "chivalry, rivalry, and revelry."  Feast on a meal fit for royalty while watching, and perhaps even taking part in, a medieval tournament. Located on Beach Blvd. in between La Palma and the 91.
Pirate's Dinner Adventure –
A result of the late pirate-craze, the old Wild Bill's Dinner Theater was renovated into the Pirate's Dinner Adventure. A stunning show accompanies a decent dinner, and preceeded by a reasonably-sized appetizer buffet, pre-show. Just be sure you practice your swordsmanship before entering this territory. Also located on Beach Blvd, just south of the 91 freeway.
No Dinner, but a Bit of a Freak Show
Ripley's Believe it or Not! Museum –
Get weirded out by this museum full of real (or not?!) oddities recorded throughout history and throughout the world by Robert Ripley. This is a good stop for some fun if you have an extra hour or two in your agenda. The boys will love all the exhibits meant to gross you out. Located on Beach Blvd, north of La Palma.
Buena Park is a great down filled with the necessities for suburban life and more. The historic, but entirely renovated Buena Park Mall, now known as the Buena Park Downtown (on La Palma, between Stanton and Dale), hosts a variety of stores, eateries, and a huge new movie theater. At Beach and Orangethorpe sits Golden Nights Restaurant, a fun Middle Eastern dining experience. This city is also filled with a variety of lodgings at your service (searchable on any travel site). Enjoy your stay!