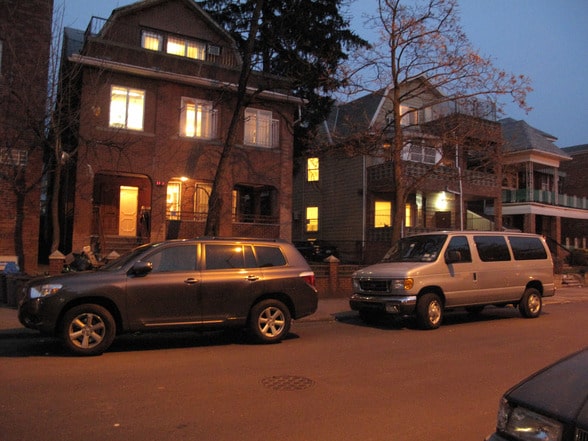 Borough Park, Brooklyn
by nabewise
Infomation
Borough Park, shortened to Boro Park by its residents, is a large and rapidly growing community in southern Brooklyn. Borough Park life can be rather insular, with a citizens' security force which works in cooperation with the NYPD.
Top Votes – Score out of 100
Community 98
Religious 96
Safety 81
Seniors 80
Quiet 75
Lowest – Score out of 100
Dining 56
Pet friendly 50
Nightlife 44
Singles 7
Income 3
Top Reviews from Travel Rentals Neighborhoods
Borough Park for the college student

Sitting between Sunset Park, Maimonides Hospital, Greenwood cemetery and Fort Hamilton, Borough Park is an isolated ethnic community. It is reminiscent of the old school Brooklyn most long-term residents remember from their High School years. No bars. No restaurants. No music venues. This dearth of trendy fare, if typical of most of the borough is in fact a boon to the college student. Why for? How so? It's cheap, it's quiet and it's isolated. This is Residential Brooklyn! Most everything is family owned, including the relatively large concentration of bakeries, bodegas and repair shops. Borough Park is home to emerging Mexican, Chinese, and Jewish communities that make up the working backbone of BK. Consider local bodegas specializing in Nescafe Clasico, Chupa Chups, Jumex Guava Nectar, Inka Kola, and weird lollipops covered in chile powder. Walk down New Utrecht avenue beneath the elevated line for the nearest shopping district, a neighborhood shared between Hasidic, Orthodox and merely observant Ashkenazim and Sephardi. Schmurah Matzoh bakery! Sheima Kolainu, a typically nondescript school for Autism! A Talmudic seminary! Super drunk Eastern European construction workers cursing at each other in front of the bodega! Watch out for the Purim festivities which occur yearly on the 14th day of Adar. Without getting into the historical or ritualistic significance Purim is like Halloween for chosen people and if you're lucky you'll catch the parade in which normally restrained Hasidim wear costumes and cavort in the street. If figuring out when Purim occurs is too hard just check out the Chinese New Year's parade on 8th Ave. It can rivals its urban cousin with cheap food,fresh fish and paucity of tourists, knock offs or the L.E.S. Actually, this area has numerous 99 cent stores so knock offs are in welcome supply. This is a pretty safe area, if bounded by industrial zones which can be particularly empty. The ethnic Jewish neighborhoods tend to their own neighborhood watch and cop cars are in pretty regular supply as people tend to zoom down Fort Hamilton parkway, Fifth avenue and New Utrecht Avenue in the their way to and fro. Serviced by the local D-line, the nearest station is West End/9th avenue. This area does not connect well with Williamsburg, Bed-Stuy or even Park Slope, which is a 45 minute walk around the cemetery. Prepare for a 45-60 trip into Manhattan on the D-line, which does stop at the Atlantic Hub. The fact is that most people there drive. Bus options include the B16, the B35 and the B70. Parking without a driveway is iffy. While there are very few meters there are loads of private schools, machine shops and warehouses. It is easy to miss a parking sign. Also, parking spaces tend to fill up between five and six and once that happens its a regular merry go round to find a free space. One serious warning. Borough Park can get really, really cold in the winter. New York is technically an arctic climate as is but from this writer's own experience a short walk to the corner store can be positively arctic.

Terence M.
This is a super strong Jewish community that is rapidly growing in population size.John P.