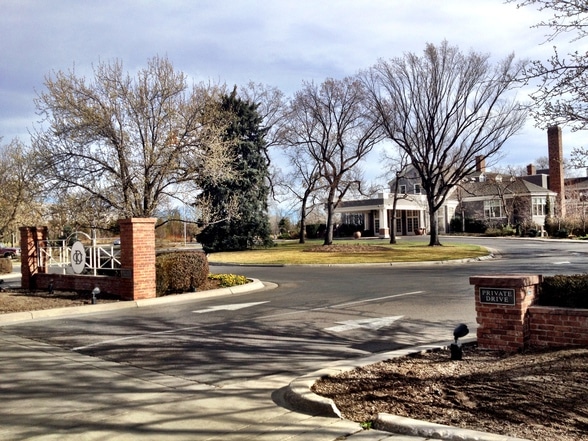 Sandwiched between the bustling plazas of Cherry Creek and the vibrant nightclubs of Capitol Hill, Country Club has a bit of an "eye of the hurricane" feel to it. This lush residential haven is distinguished by large stately homes and sprawling front yards, often camouflaged beneath a thick canopy of trees. True to its name, this nabe does contain a country club (one of the most popular in Denver!), as well as a collection of local shops and restaurants along 6th Avenue. With its luxurious setting and proximity to some of Denver's greatest entertainment, Country Club is quite the desirable nabe!
Lowest Attributes
Public Transportation

3.4
Country Club Articles and Reviews
Old Style With Charm
Along the tree lined streets in this nabe you will find an absurd amount of "revival" architecture and the "Denver Square" architecture. This combination lends a whimsical feel to the Country Club area. This is the neighborhood you drive through and dream about living in. It's well established and the homes have almost all been well kept and the interiors brought into the 21st century.
Housing prices are… astronomical. But in this nabe it's worth the price to own a stately home with a rich Colorado history. Not to mention the beautiful country club the nabe is named after.
There are some incredibly interesting restaurants in the area. If you're willing to try new things or even if you're more comfortable with every day fare, there's something for you. I'm a big fan of Pho and you can find a variety of vietnamese restaurants with different takes on this noodly goodness. (Yes, that's a word. I just made it up.). There are some quaint shops with a sense of eclectic joy to them. The area is very pet friendly and dogs can be seen hanging out at outdoor cafes with their owners.
What's awesome
Huge homes with culture and history
What's not so awesome
er… I got nuthin'
Niki G.
Luxury living at it's best!
Well, the name says it all really. This prestigious, members-only nabe has a similar snobbery to Cherry Creek (which happens to be situated right next door) and only opens it's gates for a certain demographic. If you can afford it's luxury, there are perks, of course— beautifully groomed lawns, privacy and ample room to build that guest house or pool you've been dreaming about.
The actual Denver Country Club is located within the premises of this nabe and takes up a good bit of space, residing on it's southern boundary. If your kind of living is characterized by private clubhouse parties, Sunday afternoon rounds of golf or weekly book club meetings, you should, without a doubt, check out this exclusive nabe!
What's awesome
huge houses and tons of space, if you can afford it
What's not so awesome
snobby, exclusive, expensive, not great for singles
Christine S
The Pinery
The Pinery is apx 30-45 minutes from downtown Denver, however if you're looking for beautiful landscapes and breath taking views ranging all the way out to Pike's Peak, this is the place for you. The Pinery is a wildlife reserve, so naturally, there are families of deer and rabbits that will tend to just live in your backyard. The winding roads that take you through this neighborhood are also simply a stones-throw away from where many local celebrities live, such as John Elway and Tim Tebow. If you're looking to be close to the hustle and bustle, this isn't for you. However, if you're looking for a quiet home away from the city but close enough to still reach it, I suggest to you looking into The Pinery. It is located in Parker, Colorado. Come see and fall in love with your new home, along with the Masterpiece that is the nature living outside your front door!
What's awesome
What's not so awesome
The distance
Anastassja A