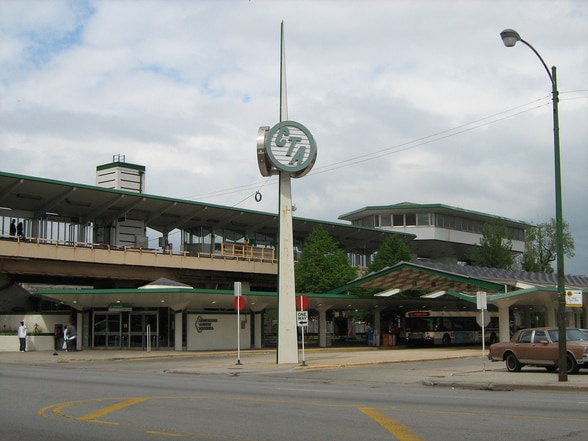 Infomation
The residents of Englewood aren't afraid to work together to tackle some very challenging obstacles in order to make this nabe a better place to live. Large parks like Ogden Park and Hamilton Park, which host free concerts every summer, provide the nabe with some relaxing greenery. Englewood's two public transit lines, multiple bus routes, and the Dan Ryan Expressway make getting around the city a snap.
Englewood, Chicago Data : Neighborhoods & Travel – Score out of 100
TOP ATTRIBUTES
Blue Collar 65
Gritty 61
Parking 60
Public Transportation 60
Quiet 38
LOWEST ATTRIBUTES
Shopping 15
Nightlife 13
Safety 10
Families 5
Income 5
Englewood, Chicago Reviews
Englehood
Englewood is the ghetto. I don't say that to demean the people who live there; I'm sure that many residents do want to improve the quality of life in the neighborhood. But right now, Englewood is dangerous, poor, and just plain unsafe. Nonstop crime, gang violence, and vandalism define the area. The area is also not very diverse (98.7% of residents are black) so white or Hispanic people tend to attract unwanted attention. Do not live here if you can help it.
The neighborhood does have one claim to fame: NBA star Derrick Rose grew up here.
Liz M.
Englewood is some kind of Chicago boogeyman. When some northsiders talk about "the south side" as this mythic, insurmountable heap of poverty and devastation, Englewood is often one of the neighborhoods invoked to illustrate this. I'm sure the people who live here hate the negative press and want to improve their quality of life. Other reviews have done a good job of pointing out several steps that will help.
Karyn
Trying to dig its way out…
Englewood is trying desperately to not be the victim of it's own hype. Well known throughout Chicago as being one of the most dangerous nabes in town, it doesn't help that Englewood is famous for being the stomping grounds of Chicago's first serial killer, and the site of a grisly series of 81 murders in 1991. However, through all the negative press and hype, there is light at the end of the tunnel. The relocation of Kennedy-King College into the nabe, and the construction of its new campus, has brought much needed money and new blood to Englewood. This has spurred a small amount of redevelopment and recently some upscale restaurants and shops have opened their doors. The community is also actively attempting to provide safe alternatives for the youth of Englewood by providing free places for kids to spend their time, often with a full meal involved.
John S.
More than crime statistics
Most Chicagoan's only know about Englewood what they read in the headlines. Although it's fair to say Englewood is one of Chicago's poorest and highest crime neighborhoods, it's not the only thing worth saying about Englewood. Groups of dedicated Englewood residents are tackling the toughest challenges in the neighborhood, from working to keep girls out of prostitution, to providing this once-food desert with the city's first year-round farm and a farmers' market. Englewood is also the home of Kennedy-King College, one of the City Colleges of Chicago, and its Washburne Culinary Institute. It's also one of the city's best neighborhoods for public transportation, with both the red and green lines serving the neighborhood.
Ellis C.