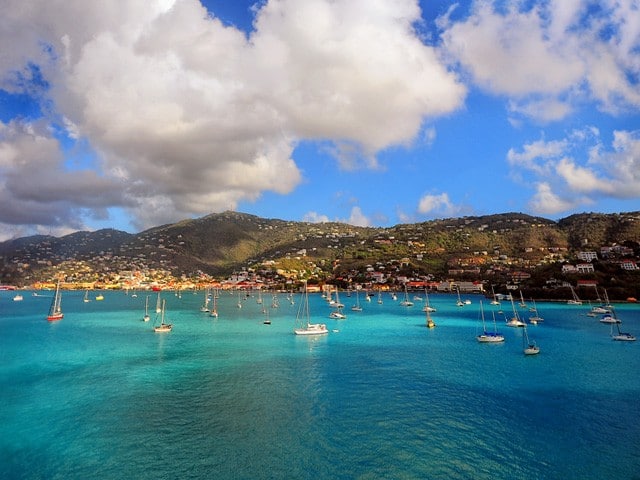 Escape To St. Thomas For An Unforgettable Weekend Getaway
by nabewise
Escape To St. Thomas For An Unforgettable Weekend Getaway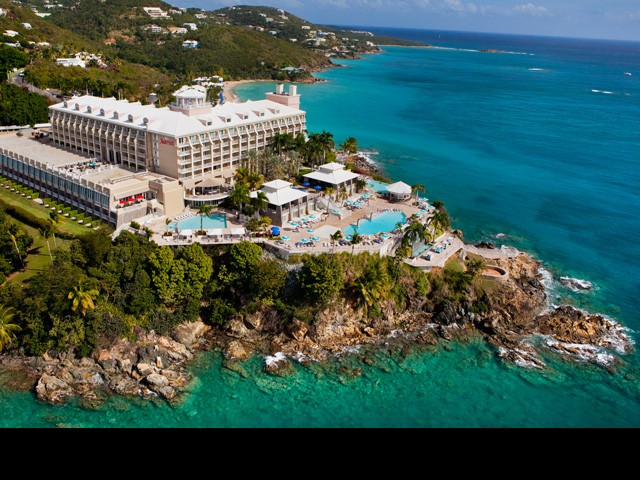 Waking up in paradise may sound simple enough with today's wide variety of travel choices and ever shrinking world. But sometimes those options make trip planning more complicated than it needs to be. We often find ourselves with choice anxiety, struggling over whether we can use our limited vacations to splurge on that two week trip to Southeast Asia or if we can squeeze a fling to a European city in the budget. Why stress about something that's supposed to be relaxing first and foremost?
Don't fret! If you are short on time and energy, the U.S. Virgin islands just might be the perfect destination for a quick 2-3 day getaway. There's no passport necessary and direct flights from most major cities make the the haul a breeze. To make it even easier, we've provided the perfect weekend cheat sheet.
WHERE TO STAY:
Perhaps the essential element to a stress-free jaunt is picking the perfect homebase from which to hop off and come home. Luckily, there's no need to repack or readjust when you find the right one. Frenchman's Reef & Morning Star Marriott Beach Resort offers the rare combination of classic island beach vibe with luxe, cosmopolitan accomodations. The resort offers ferry service into the heart of downtown Charlotte Amalie, where shopping is always tax free.
WHERE TO GO:
Besides browsing Cartier and Rolex boutiques, downtown Charlotte Amalie is an architectural site to behold. Home to the oldest synagogue on the Eastern Hampshire, the pastel color buildings in downtown Charlotte Amalie display a rare, old world elegance. As a former Dutch colony, it still retains charming features such as wrought iron balconies overlooking the street.
Speaking of history, Drake's Seat is the perfect place to catch a sunrise or sunset. Allegedly the vantage point from which Sir Francis Drake was on the lookout for enemy ships from Spain, the view offers a breathaking panoramic of Magen's Bay that's worth more than a few photos.
WHAT TO EAT:
After a day of shopping and cultural exploration, one must stop by Gladys' Cafe for authentic St. Thomas fare. Pick from comfort food favorites like oxtail stew and conch in lemon butter sauce to experience what it's like to have a grandmother from the islands cooking for you. No matter which meal you choose, a tall glass of cold passion fruit juice will top off your meal perfectly. Pro tip: ask Pauline about the autographed Obama Newsweek cover and prepare for a story.
And don't miss Coco Joe's if you like a side of soothing waves and a beautiful view with your delicious meal.
WHAT TO DO:
Stress-free doesn't have to mean lazy. The Adventure Center within the Marriott can arrange day trips to St. John or half-day sailing trips around the islands. We recommend taking the night kayaking tour on transparent bottom, LED-lit kayaks. Sit back as local wildlife pursue their curiosity of the lights and jump right into your kayak. It's an experience you'll never forgot! Not to mention, the crystal clear water offers a fantastic view of the ocean floor and peachy coral. Let the views and site accompany stories from passionate local guides who provide a detailed background of the area and its history.
The adventure continues below sea level as well. Take the sea trek at Coral World and find yourself walking among the coral reefs and interacting with sea creatures in an open ocean environment. No diving experience necessary! Just strap on a specially designed helmet that fits right over your head to keeping your hair and glasses dry while you act like a submarine.
If you're ready to pursue a more leisurely activity, the fully catered sunset cruise on a catamaran will fit the bill. A lifelong sailor and his friendly crew will make sure your cup is never empty from their open bar and that the music never skips a beat. Couples and those looking for romance will appreciate the onboard room for stargazing, while foodies dive into the diverse buffet. If you have a minute, ask Captain Jim about his personal sailing adventures.
Adventurous activities and seabound parties are one thing, but the Signature Sugar Glow with Vichy spa treatments at Lazule Spa are unmissable for those looking to relax. Tension and stress don't stand a chance against Vichy showerheads that provide a pressure point water massage. The warm jets provide complete muscular relaxation after a full-body sugar scrub sheds dull, dry skin. The treatment caps off with a velvety body butter to keep skin soft and touchable long after you leave the premise.
See, no need to get anxious over relaxing.