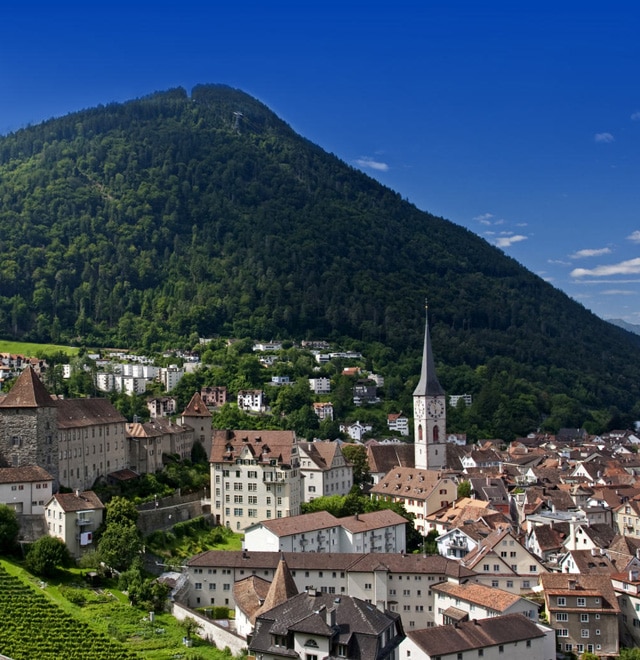 Discover The Seasonal Charm Of St. Moritz
by nabewise
There's a place where the sun shines 322 days of the year. An environment where the weather is so pleasant and the surrounding so sparkling, people refer to it as a "champagne climate." That spot is none other than the elegant and sophisticated St. Mortiz.
This Swiss resort town has long been pigeonholed as a wintertime getaway with its ideal snow conditions and cozy cabins. Think again. Jetsetters around the world are becoming hip to its warmer weather offerings that are making it the new hotspot destination. The legendary Upper Engadine lakes, which are usually used in winter sports, quite literally shine as they reflect the Alps above. You'll need these ladylike and retro Tod's sunglasses as you lunch beside the stunning view. A graphic black-and-white Fay dress will work throughout your day while a smart, royal blue Tod's tote will carry wares from the Via Serlas designer shopping district. Don't forget to bring along an ultralight down jacket from Fay to drape over your shoulders as the temperatures drop and the sun begins to set.
And in case you think there's only lackadaisical leisure, there is plenty to do while summering in St. Moritz. Golf tournaments, music festivals and kitesurfing regattas grace this charming town in the warmer months. And get your Tod's Gommino driving shoes ready for the British Classic Car Meeting held annually in this Swiss spot. This "champagne climate" is waiting for you. Time to make your toast.