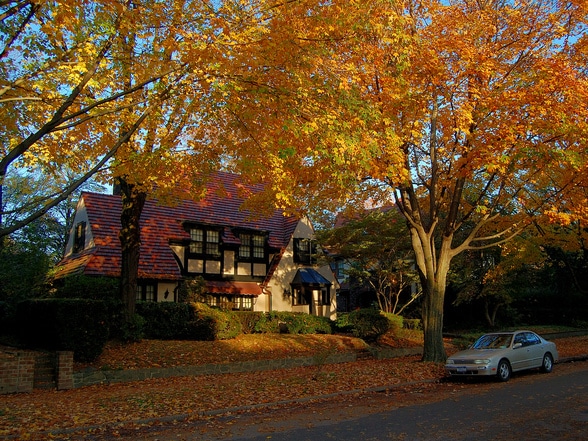 Forest Hills, Queens
by nabewise
Infomation
Forest Hills is a charming neighborhood that fuses the tranquility of the suburbs with the convenience and variety of the city. Considered one of Queens' most desirable neighborhoods, Forest Hills has some of the most upscale housing in Queens. Its main streets, Queens Boulevard and Metropolitan Avenue, are always busy and have a diverse multitude of shops and boutiques.
Top Votes – Score out of 100
Families 100
Seniors 88
Safety 87
Empty nesters 85
Pet friendly 83
Lowest – Score out of 100
Nightlife 52
Green space 51
Singles 47
Parking 41
Income 20
Top Reviews from Travel Rentals Neighborhoods
I will sell Forest Hills to anyone who wants to buy it. I've lived here and in Rego Park my entire life, and let me tell you, there is a difference. You don't need a green backyard to have a fulfilling childhood. Try living in an apartment building across the street from the local playground – more playmates, better toys and Mr. Softee in the summer!

Growing up here provides the best of both worlds – the community feeling of a small neighborhood, and easy access to the city. Especially as I've gotten older, and now as a college graduate itching to get out of the house as much as possible, the 2:37 LIRR is a godsend and makes going out in the city so much easier (Citytickets are only $3.50 and so worth the guaranteed 20 minute train ride home).

Outside of my freshman year of high school, I went to school in Forest Hills and truly got an exceptional public school education. Forest Hills High School may not be the best public high school in Queens, but it is certainly up there, and like anything else, the more you put in, the more you get out.

Forest Hills boasts a number of excellent restaurants – brick oven pizza, Chinese, Japanese, Mexican – you name it, and Forest Hills has a great dining option for it. My personal fave, though not exactly a date night establishment, is A&J's Pizza on Austin St – though some may disagree, through the years its has been the most consistently great pizza in the neighborhood – definitely worth the prices that high rent on Austin St have dictated.

While a predominantly Jewish neighborhood, there is still a ton of diversity in the area, and you would be hard-pressed to find someone who feels out of place. Prices are going up on everything from real estate to manicures but if you have the money, Forest Hills is worth it.
Forest Hills is expensive

Great place to raise kids, but one of the most expensive neighborhoods in Queens. I wouldn't recommend it to someone who's bank account can't handle it. And if your single, I'd suggest roommates or something like that.

Ryan O.
Pretty Polished Peaceful

I've visited this neighborhood quite a few times and I have to say I love it. The residential area is very peaceful, and overall very nicely laid out. The commercial area of Forest Hills is beautiful too, and there are many boutiques with truly tasteful and elegant clothes.

The restaurants are all delicious, from cheaper places like Fay Da Bakery, to the more expensive Katsuno. This neighborhood even has a lovely old-fashioned ice cream parlor, Eddies Sweet Shop. Foodies absolutely must visit this neighborhood.

It seems like a nice place to live, and the houses are beautiful. Limited subway options here; the F will get you to Forest Hills but it's mostly walking or the bus to get to some of the nicer dining options. Still, I highly recommend this neighborhood to singles, couples, families, and pretty much anyone!

Elizabeth O
Forest Hills seems like families and older folks

Mostly a place people go to retire when they are finished with the city. I work in Forest Hills and I usually see families and old folks… not much of a social scene or anything out here. There are bars and things of that nature on Metropolitan ave but I've never been to any so I wouldn't know if any ladies go there.

johnny w.
Maybe they should finish building the barely touched rental buildings or remove old buildings before they trudge a Starbucks into the neighborhood! North Forest Hills could use some cleaning up before a bright and shiny overpriced coffee shop is put into place.