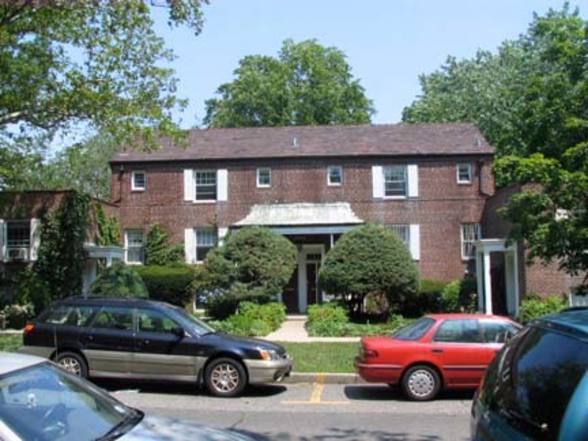 Kew Gardens Hill, Queens
by nabewise
Infomation
A nabe composed of single-family homes and postwar garden apartment buildings, Kew Gardens Hill (not to be confused Kew Gardens to the south) is a one-square mile nabe in Queens. Apartments here generally possess nicely groomed lawns and internal pathways that give the complexes a small-neighborhood feel.
Top Votes – Score out of 100
Clean 88
Safety 88
Public Schools 83
Quiet 83
Empty nesters 82
Lowest – Score out of 100
Singles 58
Public Transportation 50
Shopping 44
Nightlife 44
Income 9
Top Reviews from Travel Rentals Neighborhoods
About Kew Garden Hills

Most people I speak to when I mention I live in Kew Garden Hills think I am speaking off Kew Gardens. When I tell them, I am not, they usually have no clue where I live. And I kind of like that!

Kew Garden Hills, what's missing for it's night life, dining and shopping makes up for it's serenity, green trees galore, gardens and closeness to Forest Hills. You could always take the Q64 and stay there or hop on the E/F express to the city

What's awesome

You'll feel like you're not living in NYC because of the amount of grass and trees we have…even after the hurricane!

What's not so awesome

Sometimes it is too quiet!

Andres E.
Quiet, Peaceful part of NYC

Depending on how close to Queens College & coops you are will directly impact whether there's ample parking or a shortage. Moderately priced shopping, very affordable & low tax homes (many are attached). Great for families, but many young singles share homes and apartments for schooling as that St. John's is nearby as well. Although we're part of Flushing, it's a completely different neighborhood & cultural feel than downtown Flushing.

KGH is a mix of cultures, majority Orthodox Jews (a lot of Synagogues & Seminary buildings) near Main St./Jewel Ave., Muslims tend to live near Kissena Blvd.-Parsons Blvd. area, and other races/religions are the minority and spread out. Most restaurants are kosher or hallal if that helps give a feeling.

Sharon S.
Parkway Village

This place is awesome to live in, it has a little something for everyone, restaurants, quietness, hiking a short distance away, big open spaces to take your pets, playgrounds for families. bars nearby

What's awesome

What's not so awesome

Claire W.