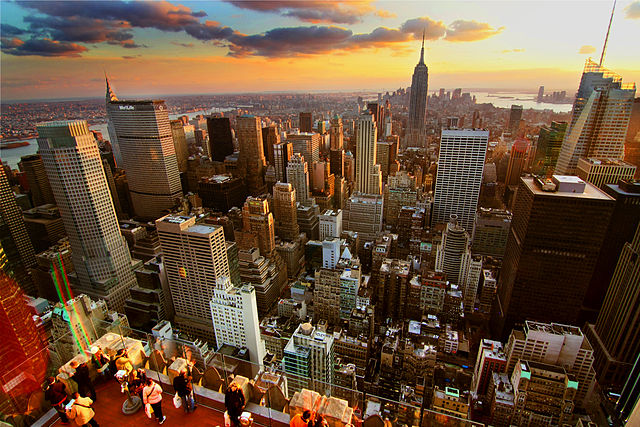 Must see in NYC – Top Vote New York Points of Interest & Landmarks
By Nabewise
Travel Tips in New York
Planning a trip to New York? It is one of the most popular destinations in the world; but there are so many things to do and sights to see, where do you start? The following is a set of New York travel tips.
New York Points of Interest
Central Park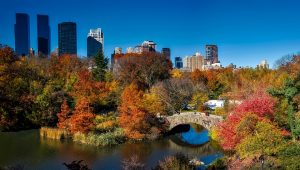 Central Park is right in the heart of Manhattan and spans over 843 acres. It has numerous recreation areas, gardens, meadows, man-made lakes and an abundance of blooms and greenery. It is no wonder that this park is visited by more than 35 million people every year.
Metropolitan Museum of Art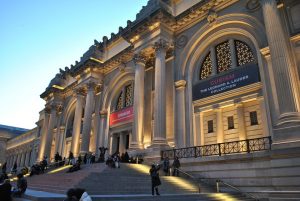 Referred to by locals as "the Met," the metropolitan Museum of Art is one of the biggest and most famous art museums in the world. This strikingly majestic structure sits on the east side of Central Park in the city of New York. Inside there are 19 different curatorial departments; each of which are filled with some of the world's finest and most sought out paintings and sculptures.
Rockefeller Center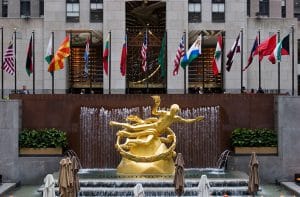 Rockefeller Center is a multi-purpose building that sits in Midtown Manhattan. The Center is made up of 19 commercial buildings that spread 22 acres across several city blocks. Some of the places to visit in the center are 30 Rockefeller Plaza (the GE building in which Saturday Night Live is filmed), Radio City Music Hall (for top notch entertainment) and the Time Life building. Rockefeller Center also has a huge ice skating rink that is filled with ice skaters in the winter months.
American Museum of Natural History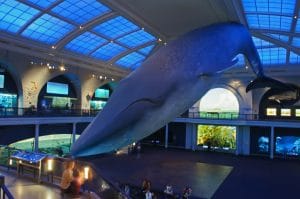 The Museum of Natural History is located in New York City's Central Park West. This is one of the most popular tourist attractions in New York. It encompasses four square blocks of the city. Things to see here are the Big Bang Theater, dinosaur exhibit, Hall of the Universe, Hall of Planet Earth and the Rose Center for Earth and Space. There is so much to see at this museum that it would take more than a full day to see everything. Before visiting, it is best to check to see what new exhibits they will be featuring so you can set your schedule accordingly.
Brooklyn Bridge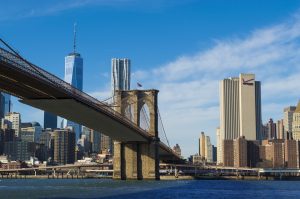 The Brooklyn Bridge is the city's most prominent landmark that represents Brooklyn's growth and age. Built in 1883, this bridge was the first connection between Brooklyn and Manhattan. Its stunning Gothic-inspired construction is one that should not be missed. Visitors can view the bridge from their cars or get an up close look while walking across it on a wood-plank pedestrian walkway.
Must See in NYC : New York Landmarks
Statue of Liberty and Ellis Island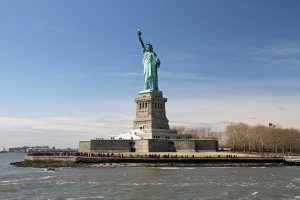 The Statue of Liberty is synonymous with New York and is a must-see for every tourist. Tickets may be purchased that will cover a round trip ferry ride that will take you to the grounds of Liberty Island and the Ellis Island Museum.
Ground Zero Museum Workshop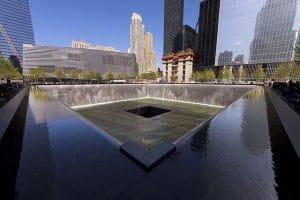 This tour will all allow you to see dramatic photos of the disaster site, artifacts from the recovery effort, digging tools that were used in the effort, clothes worn by recovery workers and a heart wrenching documentary style film depicting the incident. Each tour can accommodate 20 visitors and lasts approximately 2 hours.
Empire State Building Observatory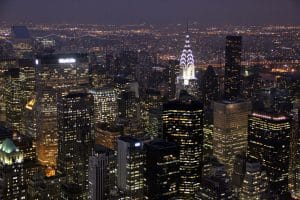 This tour will take you to the top of the world famous Empire State Building for a breathtakingly beautiful view of the city from 86 stories up. New Yorkers often say, "You can live in New York your whole life, but if you haven't seen it from the top of the Empire State Building, you haven't seen New York."
Comprehensive See it All New York Shuttle Tour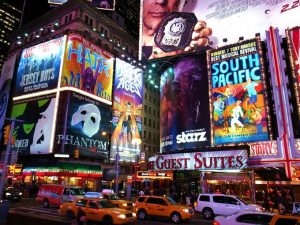 This See it All tour is a popular way for tourists to see many New York sites in as little time as possible. The tour combines sightseeing from the bus with short walks to popular attractions. All of the walking is accompanied by licensed New York tour guides.
New York, New York Helicopter Tour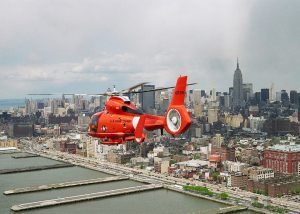 This tour begins at the East River and takes you for a bird's eye view of the Williamsburg, Manhattan and Brooklyn bridges. As long as there is not a home game going on, you will also fly over Yankee Stadium. Other New York sites to see from the sky are Times Square, Columbus Circle, the USS Intrepid, the Woolworth building and of course, Central Park.
How to Find Cheap Hotels in New York
In general, budget friendly accommodations in New York are not the norm. But with a little research, there are ways of finding some good hotel deals. There are several online booking sites which purchase blocks of rooms in bulk. This allows them to offer rooms to the public for more affordable prices. Some booking sites to try are Priceline.com, Expedia.com, Hotels.com , Tripadvisor.com and Travelocity.com , Cheapoair.com