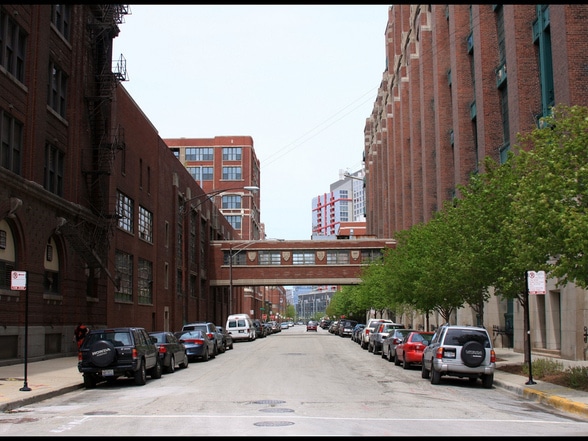 Near South Side
by nabewise
Infomation
Love the Loop but afraid it's too busy to live in? Shuffle just a few steps south to Chicago's fastest-growing nabe, Near South Side. This nabe became cool through a change in real estate: it transformed its massive factories into chic, spacious, high-ceilinged apartments and condos–some on the lakefront even. Near South Side is a nabe for strolling and sightseeing. For architecture buffs, Near South Side's Prairie Avenue Historic District boasts some of the finest early 19th century homes in whole city. For sports nuts, there's U.S. Cellular Field, home of the Chicago White Sox. If this place is your kind of nabe, check out neighboring South Loop, it sports a similar vibe.
Near South Side, Chicago Data : Neighborhoods & Travel – Score out of 100
TOP ATTRIBUTES
Gentrifying 75
Public Transportation 75
Public Schools 63
Families 58
Nightlife 58
LOWEST ATTRIBUTES
Empty nesters 43
Quiet 38
Community 38
Income 37
Parking 33
Near South Side, Chicago Reviews
NSS may walk some walk, but it's not the walk to awesometown
NSS is marketing itself as the next "uber hip" place to live in chicago, but it's pre-emptively hip. Are there cool lofty-looking apt buildings here? yes. If you live here, does that mean you're awesome? Not really. From what I've seen and heard, I think you could get a really nice place elsewhere in the city for cheaper rent and not feel like such a follower.
That being said, all the attractions around here, the lake, and proximity to the loop make this a really convenient place if you're working in the loop. Maybe this place is more for families, not those looking for the latest trendy thang.
What's awesome
all the stuff around NSS (lake, loop, attractions, transit)
What's not so awesome
Where Chicago kids go on field trips
The Museum Campus/Soldier field is usually full of very cold tourists and elementary school kids ogling Sue at the Field Museum or watching Jay Cutler wimp out of football games. There's also Adler Planetarium and the Shedd, also field trip meccas, and McCormick place.
But go west from there, and the Near South Side is not a well-defined community. Most Chicagoans just think of it as a cheap, dirty extension of the South Loop.
Liz M.
The Near South Side offers much in the way of open space and great living quarters. Because it's south of the main area of Chicago, housing prices aren't too, too steep, and it has more creative flair than the financial areas to the north and north west, like Printer's Row.
A third of the area, all along Lake Michigan, is beautiful park space. It's perfect for runners, pedestrians, and strollers. Still, being on the lakeshore can make it pretty cold in fall and winter.
Tom W.