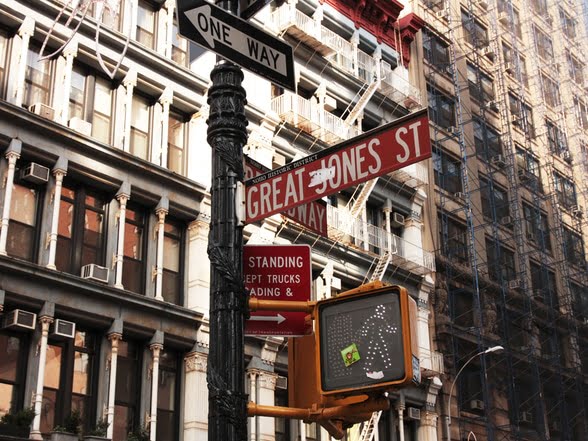 Travel Infomation
Lodged between Soho, NoLita, the East Village, andGreenwich Village is NoHo, which stands for "North of Houston." NoHo is full of little lofts, great shops, and some of the best cafes in New York. NoHo is a tiny, expensive neighborhood with some great early 20th century architecture. Many of the nabe's buildings are part of New York's Historical District. Though they have kept their facade, inside, lofts and spacious studios have been renovated into beautiful modern living spaces. Artists (if they can afford it) as well as professionals flock to NoHo for it's central location, character, and easy access to NYC nightlife in nearby downtown neighborhoods.
Top Votes – Score out of 100
Shopping 92%
Dining 83%
Public Transportation 83%
Nightlife 80%
Trendy 80%
Lowest – Score out of 100
Income 48%
Families 45%
Green space 25%
Seniors 22%
Parking 13%
Top Reviews
Yum and Fun

There is plenty of shopping to be done in NoHo, brand name and boutique both.

The crowd here is very young, more gritty than hipster, but you'll still find some living here. This nabe is surely gentrifying, though many of the homes you'll find are loft style.

Richard H.
This is one of my favorite nabes in NYC. It's a lot quieter than its more popular sister neighborhood of SoHo, and this quietness lends it a very haunting quality, especially at night.It's architecture is beautiful as are the people walking its streets. New York City Landmarks Preservation Commission wrote one of the best descriptions of NoHo, "The district…contains early-nineteenth century houses, nineteenth- and twentieth-century institutional buildings, turn-of-the-century office buildings, as well as modest twentieth-century commercial structures, all of which testify to each successive phase in the development of the historic district. Today, the effect is of powerful and unifying streetscapes of marble, cast-iron, limestone, brick, and terracotta facades."

Walking through NoHo it somehow feels more New York, cooler, edgier than SoHoiana S.