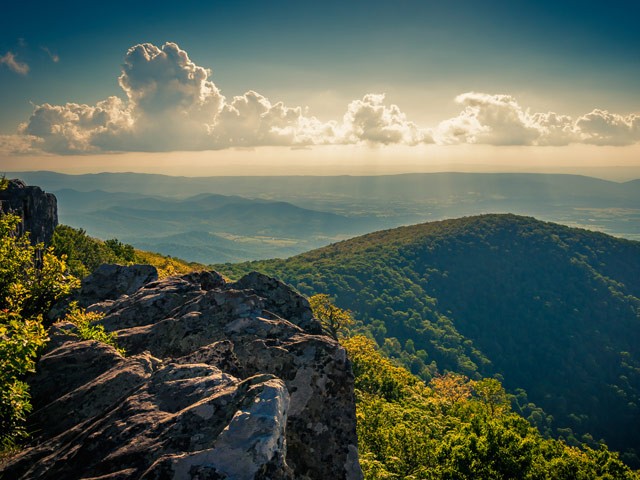 Planning The Perfect Long Weekend In Virginia's Hotspots
by nabewise
For a weekend getaway mid-winter, think outside the (Florida) box. Think cool, hip, food-focused, artsy Virginia. True, it's not like you'll escape the chill—not much, anyway, but the cities pack so much energy, that you'll barely miss the beach.
Both Richmond and Charlottesville can be visited in a couple of days on the same trip, and there'll be no shortage of things to see, do, and eat if you plan your trip right.
THINGS TO DO (AND EAT)
Until mid-February, the VMFA (Virginia Museum of Fine Arts) in Richmond will be housing a special exhibition only presented in three previous locations worldwide: the exquisite Hollywood Costumes Exhibition. And while you're visiting the museum, make sure to stop off at Amuse, the museum's restaurant, for an aptly-named cocktail.
If you have time before dinner, head to the Hardywood Brewery to taste some killer local microbrews or pick up a growler.
Rest assured that if you miss the brewery tasting, you can always opt to order a Hardywood beer atPasture restaurant. Southern small plates is the restaurant's signature, and—take our word for it—you're probably going to want more than one of the pimento cheese and Ritz cracker starters.
The drive to Charlottesville is just a beautiful hour or so away. After you tour the hill and grounds where Steven Spielberg's brilliant Lincoln was shot, head to the Thomas Jefferson's home at Monticello.
On weekend nights especially, the historic downtown mall (a fantastic enclave of dining, entertainment, and shopping) is bustling, and choosing where to dine won't be easy, but it will be delicious.
For truly sophisticated fare, check out Hamilton's at First and Maine. Its whole roasted trout stuffed with spinach and fresh herbs special is delightful. If you're in the mood for a burger and a beer, snag a seat at the bar at Citizen Burger and choose from their extensive bottle and draft list as you build your best burger.
See what's playing at The Paramount Theater, a main draw on the pedestrian mall. The popularVirginia Film Festival uses it for the movie premier night, and there are always exciting events. Check its website for listings.
Try to plan your visit so that you can be in Charlottesville on Saturday to take in the sights and smells (and plenty of good eats) in the city market.
The area has a ton of up and coming wineries as well, including the Trump Winery and Blenheim Vineyards, the latter vineyard owned by Dave Matthews, who hails from the area.
WHERE TO STAY
Omni Hotel Richmond: Located in historic downtown Richmond, enjoy refined southern hospitality in a contemporary yet relaxed setting. Hotel is within walking distance to great sites, shops, and restaurants.
The Jefferson Hotel, Richmond. A historic hotel that opened in 1895, the magnificent structure is a masterpiece inside and out. Enjoy afternoon tea or a champagne brunch on a Sunday stay, and you just might have trouble venturing out into the city itself.
Omni Hotel Charlottesville: Adjacent to the fun and charming pedestrian mall, the hotel oozes old southern charm and promises modernity too. The breakfast buffet with an omelet station, organic cereals, biscuits and gravy and more is another great reason to stay here.