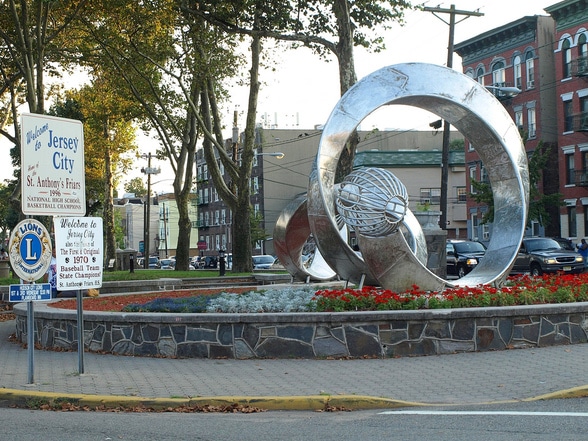 The Heights , Nj
by nabewise
Infomation
The Heights is a Jersey City nabe that Brooklyners talk about. Though not especially convenient to Manhattan (30 minutes on a good day), it offers beautiful vistas, tree-lined streets, and top-notch public amenities, especially around Pershing Field Park. Defined by elegant Victorian and Edwardian architecture, it offers modern luxuries as well. Here you will find ample food and entertainment, outdoor recreation and pleasant, interesting neighbors. Commute by car or Hudson-Bergen Light Rail.
The Heights, Northern NJ Data : Neighborhoods & Travel – Score out of 100
TOP ATTRIBUTES
Community 80
Dining 80
Singles 75
Public Transportation 75
Pet friendly 75
LOWEST ATTRIBUTES
Empty nesters 48
Seniors 47
Quiet 40
Clean 40
Income 4
The Heights, Northern NJ Reviews
Good to live
I hear a lot of people talking about Jersey City in terms of investment, like, where is a good place to invest my money, and not really asking where is a good place to live? So if you are asking this question you might be better off looking on the waterfront, even though I did hear that Donald Trump was buying up land on Palisade Avenue a few years ago, and people started trying to call it "New Hoboken". But forget all that. If you are looking for a good place to live that is convenient to NYC and also offers its own special flair and fun, then the Heights has that for you.
Coco P.
buen lugar
A mi me encanta los Heights. La gente aqui es mas o menos buena e amable, y la vida es tranquila. Es mas barato que otros lugares en Jersey City, y tambien tiene una comunidad latina, muchas bodegas y comida sabrosa como el pollo Peruano. Oigo a veces a gente hablando de crimen y drogas y todo eso, y no niego que estan, pero tambien estan en Hoboken, no? En todo caso, los Heights son mucho mas seguro que otros lugares en que he vivido antes, y si usted esta por alla vale la pena irse.
alejo a.
Growing
The Heights isn't really gentrified yet, which means that people actually do things here. As a result it can be loud and it can have a lot of smells and it can get congested, and a lot of people will not be speaking English (Spanish, mostly). But for those who are more used to bustling real-city life than the polished show-cities comprised solely of cafes and boutiques, the Heights is a great place. It is safer than other parts of Jersey City, you can find pretty sweet deals on renting or buying, and there is an abundance of shopping and nightlife if you know where to look.
Stacey A.