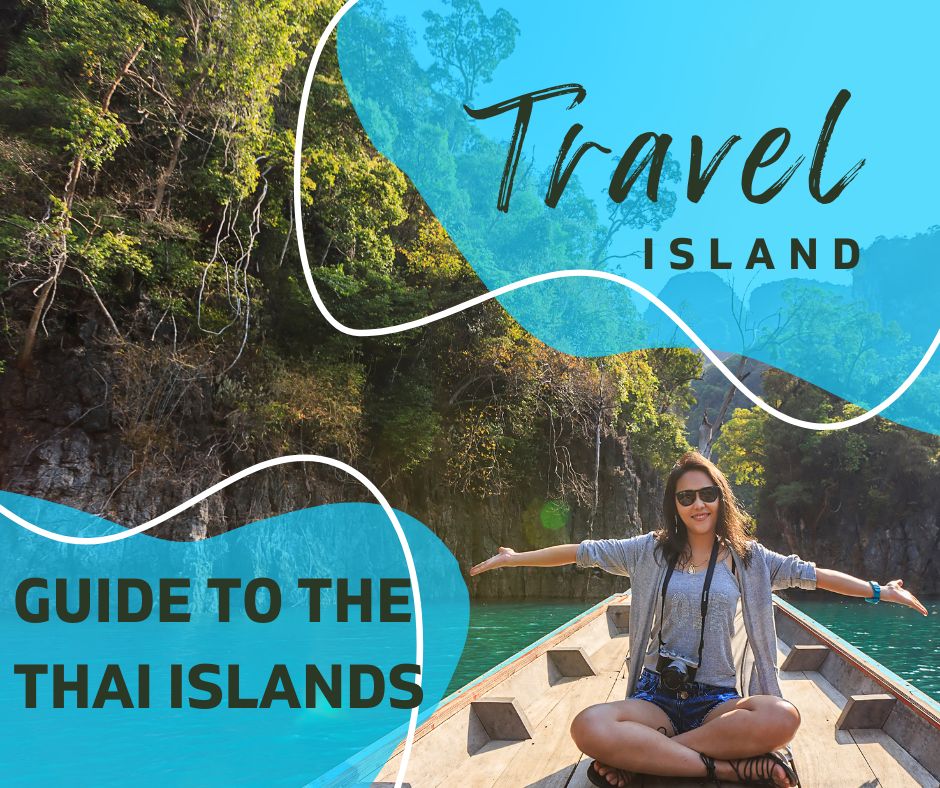 Quick Start Guide to the Thai Islands
by nabewise
Thailand's many islands are a staple on the backpacker, flashpacker, gap year, sabbatical, long break, beach vacation, and any other circuit you can think of. And there's a reason – they're stunning.
But the sheer number of versions of paradise to choose from, and the hassle of wading through millions of blog posts, articles, Reddit threads, and Instagram pictures, can leave you in an agony of indecision about which to choose. Fret no more. Check out our quick start guide to the Thai Islands for those who want less time researching and more time sunbathing.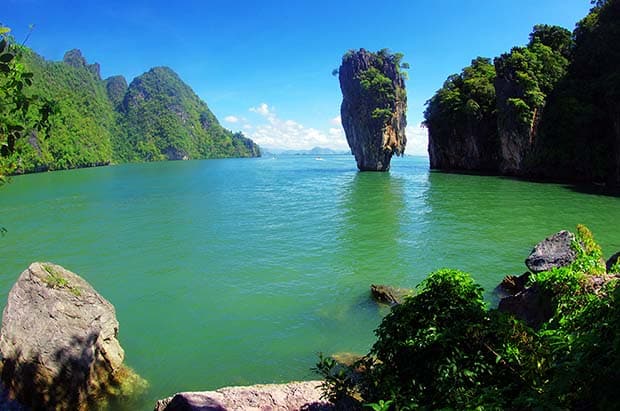 Quick Start Guide to the Thai Islands
Koh Samui
Come here if you like: Home away from home.
Not so good for: The traditional Thai experience. There are quieter spots (the south and west), but Chaweng, Lamai, and other famous beaches could almost be in Ibiza. Nothing wrong with that, of course, if you love Ibiza.
Don't miss Big Buddha Temple. Opulent, audacious, majestic.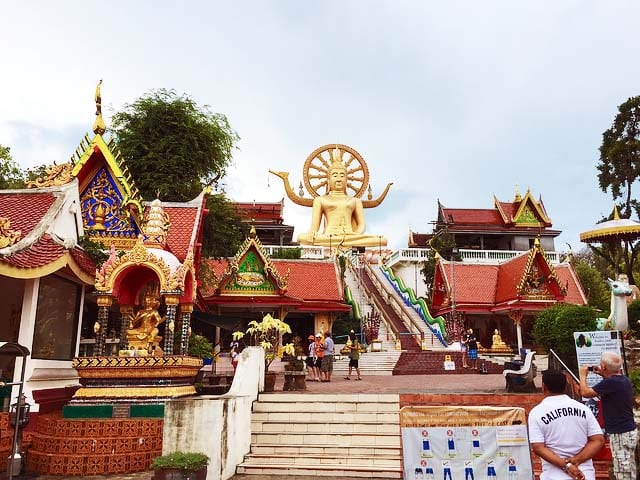 Hidden gem: Village visit. If you're craving some home-cooked Thai cuisine and a little local culture, check out one of the villages such as Thong Krut, Bang-Kao, and Hua Thanon.
Koh Phangan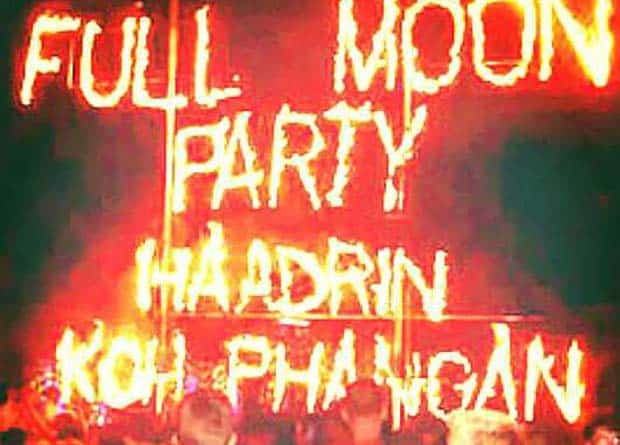 Come here if you like: Hedonism.
Not so good for: Sleeping.
Don't miss The Full Moon party. Obviously. Thailand's internationally renowned gathering of those who would proudly claim, "we like to party" without shame. OK, maybe a little pity.
Hidden gem: Thong Sala's night market. Authentic Thai seafood and fruit dishes are served for a steal.
Koh Tao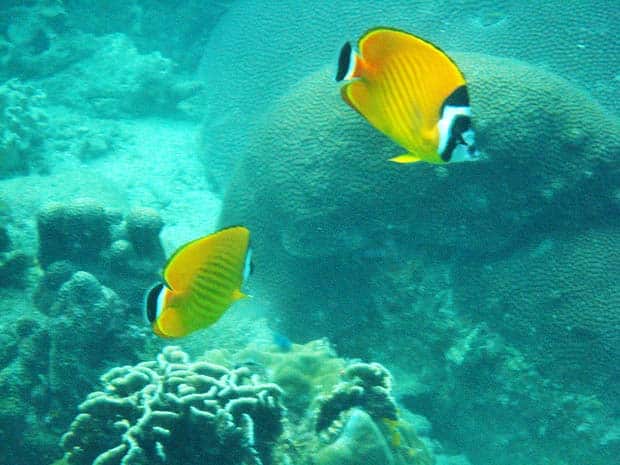 Come here if you like: Small and perfectly formed islands.
Not so good for: Those who can't handle the sun's strength.
Don't miss Diving. One of the best, if not the best, islands in Thailand to dive off
Hidden gem: Rent a motorbike and explore the island for some fantastic views. The roads can be a bit suspect, though, so go with a group trip if you're not sure.
Koh Chang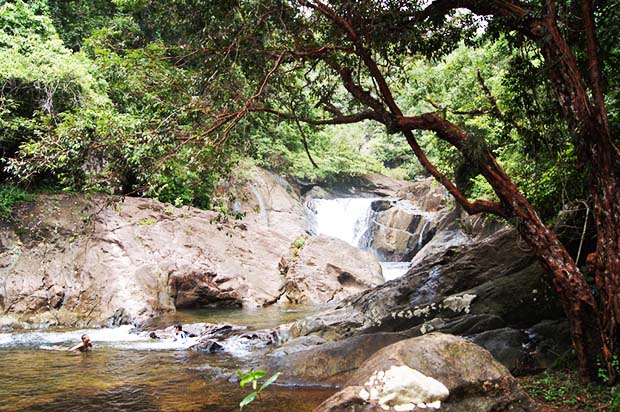 Come here if you like: Islands with a bit of everything. Plus, it's a great beach stop on your way to Cambodia.
Not so good for Relaxing – too many jungle hikes to get stuck into.
Don't miss The backpacker hub of Lonely Beach.
Hidden gem: Long Beach. Remote, underdeveloped, and hard to get to, it's an "off the beaten track" lover's dream.
Ko Phi Phi Don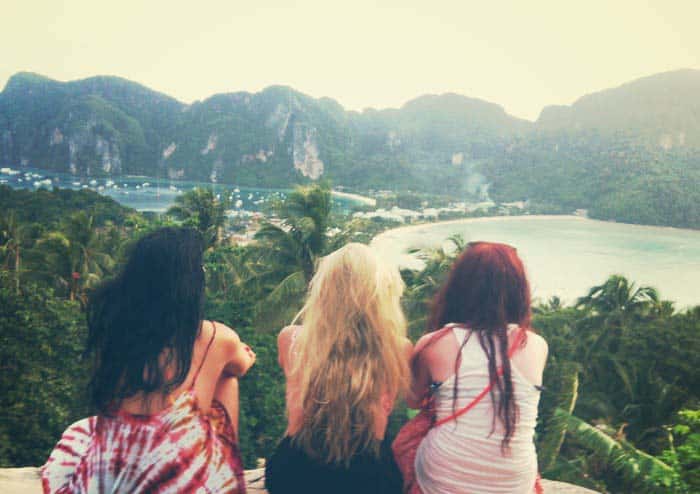 Come here if you like: Oh, look at it. Everyone should come here.
Not so good for: The well-being of your friends and family back home. They'll be seriously jealous.
Don't miss Phi Phi Viewpoint. Hundreds of steps will take you up to the viewing point, where you'll be rewarded with views of the double-fronted beach and seemingly endless ocean in its emerald color.
Hidden gem: If you're into climbing, don't miss Hin Tak Climbing Area in Tonsai Bay.
KO PHI PHI LEE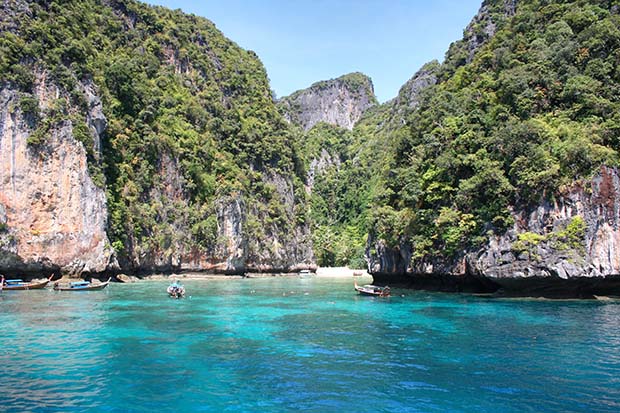 Come here if you like: Leonardo DiCaprio, The Beach, and Moby's 2000 classic Porcelain.
Not so good for: Those who can't keep a secret. We're looking at you, Leonardo.
Don't miss The actual Beach itself, Maya Bay.
Hidden gem: Snorkeling and diving. With fantastic visibility, the coral is waiting for you.
Koh Lanta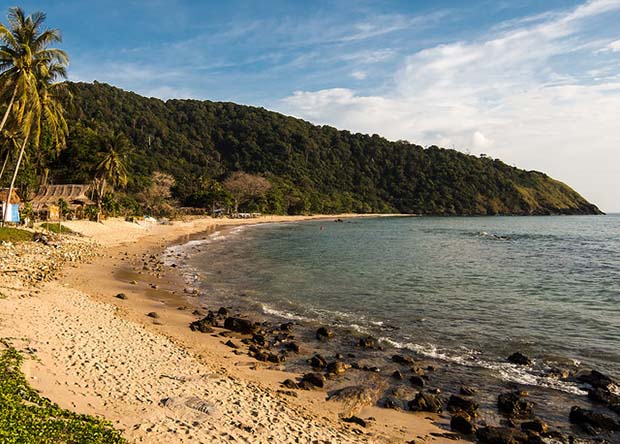 Come here if you like: French, German and Swedish travelers. Some peace (relative to Thai standards).
Not so good for: Nightlife.
Don't miss Ko Lanta National Marine Park. Wildlife is galore, and over 100 species of fauna call this national park home. Trek through the park, and if you're lucky, you might even come across a monitor lizard.
Hidden gem: Tham Khao Maikaeo. To the surprise of many who venture out to the islands of Koh Lanta, they play host to a vast network of caves dating back millions of years. Local Thai guides will take you through them for a small fee.
Koh Lipe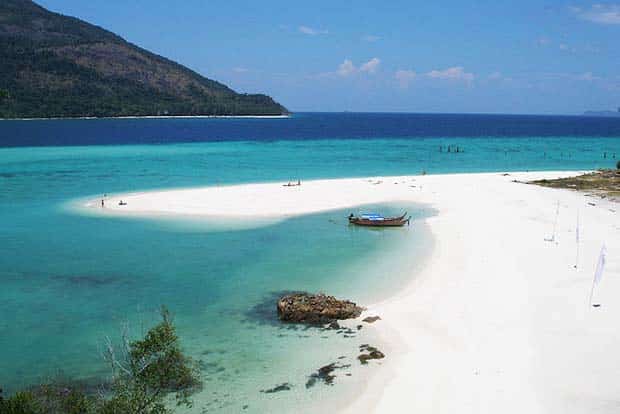 Come here if you like: Relaxation and party rolled in one (the best of both worlds).
Not so good for: The whiteness of the sand might blind you.
Don't miss Boom Boom Bar on Sunrise Beach. Your quintessential 'beach shack' it's about as laid-back as you can get in our fast-paced world.
Hidden gem: Koh Adang View Point. A relatively easy one-hour hike to the viewpoint will reward you with more beautiful Thai island views.
Khao Phing Kan (James Bond Island)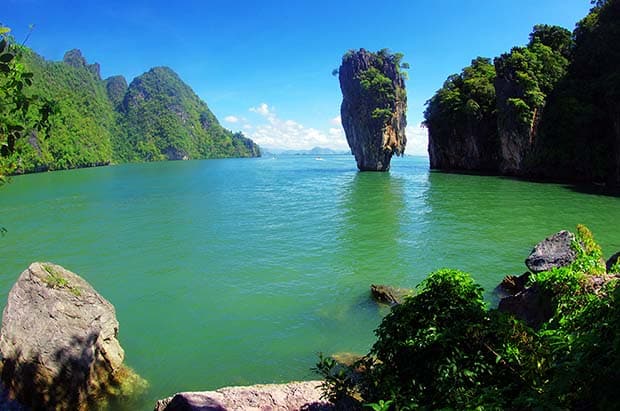 Come here if you like: James Bond. More specifically, The Man with the Golden Gun.
Not so good for: Avoiding Bond villains.
Don't miss Ko Tapu. The limestone rock is one of Thailand's natural wonders. Reaching 66ft in height and having its diameter increase from bottom to top, it's a sight to behold.
Hidden gem: Caving on a kayak.
Koh Mak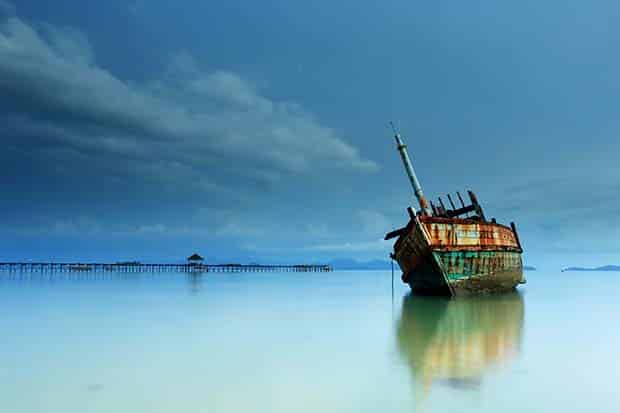 Come here if you like: Cool shipwrecks and palm trees. Koh Mak's got over 10,000 of them. Palm trees, not shipwrecks.
Not so good for: People who don't like palm trees.
Don't miss Biking. The best way to see this island is on two wheels. Ride through coconut plantations, and who knows, you might even discover a lost, deserted beach.
Hidden gem: As one of Thailand's most small developed islands, it's all a hidden gem!
Koh Panyi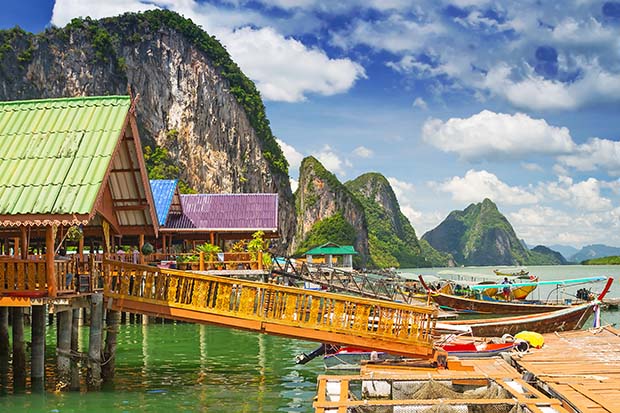 Come here if you like: See things you've probably never seen before – like a fishing village built on stilts which house over 1,500 people.
Not so good for: Those allergic to seafood.
Don't miss The floating football pitch. (Soccer to us American types.) Arguably the most scenic and simultaneously bizarre football ground in the world.
Hidden gem: The school. See how education is done over water.
Coming soon…the Andaman Islands!